BRITTANY MINGUEZ
FTV Star Top 10 Contestant!!
 Meet Brittany…Being an FTV Star contestant was an extremely fun experience that helped me in many of my vocal aspects! Allowing judges to provide feedback every once in a while was a brilliant idea because I feel as though they helped to guide us contestants and shape us into the genre that fits us best. An ultimate high from this competition would definitely be the fact that people I didn't know would introduce themselves to me and tell me that they've been voting for me and that they know me by my singing; that alone was something to prompt an immediate transformation inside of me. Unfortunately, I do have a mention of a "low" in this competition—the voting procedure. I felt as though the judges should have played a more intricate role in the competition and their opinions should have mattered toward the votes. Some extremely talented contestants that I felt should have remained in the top 3 were eliminated early on in the competition (these were contestants that received the most complimentary critiques from the guest judges). Overall, I believe that this competition has helped many of the contestants with receiving recognition from a larger group of fans!
1. How did you feel about your experience as an FTV Star contestant? What were the highs and lows for you?
2. Who is your favorite singer/band? There are dozens and dozens of singers/bands that I absolutely adore…unfortunately, I cannot name them all! As of the time being, some of my all time favorites would have to be the infamous Lady GaGa, Adam Lambert, Amy Winehouse, Evanescence, Justin Bieber, Epica, Nightwish, Michael Jackson, Sarah Brightman, Michael Bolton, and many, many more! I know this is an extremely random list but I feel as though everyone should submerge themselves into various genres of music. Why limit yourself?
3. What type of music do you have on your ipod/mp3? I like to carry a large variety of genres on my mp3 player because I become bored easily if I continue to loop one genre in particular. I won't go into large detail regarding lists of specific bands and artists that my mp3 player contains; however, I will tell you that I'm especially fond of sad songs and love songs such as "Stolen" by Dashboard Confessional. On the flip side, being the old school 90's girl that I am, I almost NEED bubblegum-pop to breath! This means that I do indeed sing and dance loudly to N-Sync, Britney Spears, The Spice Girls and The Backstreet Boys.
4. Who would you like to one day sing with? I would LOVE to sing with Lady GaGa. Although you didn't get to see my wild side in FTV Star, I feel as though the songs that I sang were very uncharacteristic of me because my original songs that I've written are completely different from the practical norm. In a way I feel very "at home" with Lady Gaga in the senses that standing out and making a statement are loved by both of us. Obviously nobody can make a scene and start a trend like GaGa can! Originally, my ultimate dream was to sing with Michael Jackson one day.
5. What are your musical plans from here? Honestly, I'll be moving down the same pathway that I've been on since before FTV Star came into my life. I've written my first album and now I'm working on my second album which I plan on uploading very soon to YouTube. I'm attending Mansfield University in pursuit of achieving my Vocal Performance Degree. After graduation from college I will be moving out to Southern California where a large portion of my family lives. I'll still be competing in competitions and with the right mentality and hard work I will make it into the music industry one day!
6. What are your summer plans? My summer plans are very exciting! As of right now I'm working on expanding my YouTube viewers and video's, this means that I will be uploading videos like a mad woman. I will be competing in a local talent competition as well as finishing up the writing of my second album and hopefully start professionally recording soon. I will also be contributing much needed time with my family and friends before I return to school in the fall.
7. What has been your most exciting musical experience so far? What has been my most exciting musical experience in general? I would have to say, without a doubt, that competing in American Idol, 2006, in New York City was the most exciting musical experience of my life. Remember to never give up on your dreams! The only people who don't achieve what they strive for are the people who stop embracing the reality that they can reach their goal! Much love, Brittany Minguez (aka: BriXXany Music – via YouTube)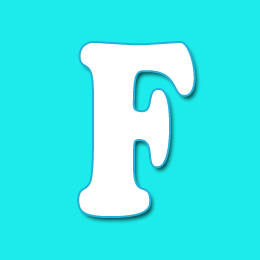 Editor of Feeling the Vibe Magazine.  We have all the scoop on the latest celeb news, makeup tutorials, and so much more.