Get an Inside Look at the Iconic Show Saved by the Bell from Creator, Peter Engel with Behind the Scenes Stories and Peter Reveals if the 'SBTB' Cast Dated in Real Life
If you're like us and you grew up watching Saved by the Bell or you're watching it in reruns right now, you absolutely have to love all those characters.  There's nobody like Zack, Kelly, Slater, Jessie, Lisa, Screech and so many more.  They lived at Bayside High School in California, the quintessential lifestyle for a teenager.  It was brought right to our TV screens.  Who created that show?  The one and only Peter Engel.  Peter Engel was the executive producer of Saved by the Bell and a number of other NBC shows.  Peter sat down with us for a very exclusive interview to discuss his new book, I Was Saved By The Bell.  He tells us about his journey, how he even became involved with NBC and how he knew just exactly what he wanted to do.  Read about the amazing stories behind the different episodes of Saved by the Bell and which one of us he thinks would have liked Zack or Slater.  That and so much more plus a really special video right down below.
So please, tell us a little bit about you.  Where you are from originally?  Do you have a big family?
I grew up in the west side of Manhattan. I was going to NYU Film School.  I didn't feel school was enough.  I wanted to be in television.  We had one of the first televisions in our neighborhood. I fell in love that night with one of the variety shows with Milton Berle.  I was really shy at the time.  I wanted to be a page at 30 Rock, not ABC, only at NBC.  In fact I read an article online about two weeks ago that says it's harder to work at NBC than to get into Harvard.  One day I rushed out of class to take the subway up to 30 Rock.  I barged in and said "I have to be a page."  They told me they only take applications by mail. I talked my way into seeing the top guy, which was not me because I was shy.  He said they got 14,000 applications a year by mail and we only take 7.  I told him I was in film school and wanted to do movies.  While I carried on, he asked me if I could start on Monday.  So I started on the Tonight Show on Thursday night since I didn't have school on Friday.  I was a page, I was in!  I had to turn down party invitations because I had to work.  Years later from 1986 on, I was exclusive to NBC.  That's how I got into the business.
Watch as Peter Engel, Creator of Saved by the Bell introduces his interview on FeelingtheVibe.com 
Did you always see yourself as a producer?
Definitely. It was a lifelong dream, that's what it is.  I wanted to do this from when I was 12 years old.  It took me five years to write this book, I Was Saved By the Bell.  It's a huge holiday gift, it would be wonderful for anybody's holiday gift.
What do you like to do in your free time?
I am an avid reader.  I have a huge book collection.  I only read non-fiction though.  I have read so many scripts over the years that I needed something for me.  Every month I read tons of books.  I am in the gym every day, I love to swim as well.  I always follow up on my political news.
I have a funny behind the scenes story about Saved by the Bell.  Dennis Haskins who played Principal Belding wasn't included in the Saved by the Bell Board Game.  It only had the kids since it was about dating.  Dennis's mother was coming to visit one night when the game had just been released and he said to me, "What am I going to tell her about why I'm not in the game?"  I said, "Is she going to go in Toys R Us and browse around?"
After all of your years of experience, what would you say you know now that you wish you knew when you were younger?
Good question.  I was so naïve, I thought I was going to be a big producer, that it was just going to happen. I didn't realize how many times I would get knocked down, how many times my heart would be broken. You are going to have more rejection and heartbreak but  it's how you come back from it.  I always tell people, if you're going to dream you might as well dream big.  It takes just as much work to achieve a big dream as it does to achieve a small one.
Didn't Saved by the Bell get bad ratings in the beginning of the show?
No, it actually didn't get bad ratings.  We didn't know our audience well enough. Saved by the Bell was up against the Smurfs. The research guys came out and said "we've found a new audience.. twelve to seventeen."  We didn't measure them.  We got more tweens than teens. So now what are tweens? A new word? Well it is now and we had more tweens on Saturday morning than the Bill Cosby Show which had teenagers in it.  Once we knew that, it was explosive.  There was no such thing as television for this.
So you created it.  You are the creator, you really are the pioneer of that. 
We are trying to get "The Max" in different cities in America.  It looks exactly the same.  The one in Chicago has episodes of Saved by the Bell playing over every booth.  Some of these shows I haven't even watched since I was in the editing room with them.  It brought back so many memories to sit in those crimson red booths at The Max how I used to when we would go over the scripts.
People still love the show!  Those that watched it when they were younger and teens of today.  The show is still on!
We are selling more T-shirts than we did 26 years ago.  Saved by the Bell is out on DVD now.  The kids did a reunion type of show when they went on Jimmy Fallon.  My son works for YouTube and I called him to ask how many hits he thought we would end up with.  He predicted 1 million.  I said there's no way!  We ended up with 30 million hits.
Saved by the Bell was such a good wholesome show. If it was on today, how do you think it would be different?
I don't think it would make it as a comedy today. we were the first and the fact that I won the first diversity award.  We cast color blind.  There was a girl I knew, a Jewish princess from Long Island and the concept was that she moved to California.  Lark Voorhies asked me to meet with her.  My staff said who should we have her read for?  I said "Lisa Turtle."  They said "but she's not black." "Well she is now."  We didn't play upon the diversity but today it is so sensitive.  I would have to do it as a drama. We made an episode called Running Zack about his Indian heritage.  People got upset about it.  That was exactly the opposite of what we were doing.  Mark Paul had to apologize.  We did it to make people feel inclusive.  'Bell' today would have to be a drama.  Comedies are fun and you make fun but it wouldn't work for today.
You have worked with so many different people. How would you describe working with teenagers on Saved by the Bell versus working with older more seasoned adults?
'Bell' was the best!  If something was wrong, the kids would stay and I would go even though it was my show.  They were absolutely magical.  They worked from the first day.  They never ever missed, ever. We were like a family together.  Screech was so young.  He started at 11 years old.  I was the papa of everyone.  When we went to Hawaii for the Hawaii movie, we had the parents, the kids, and the school teachers.  It was like a family going on vacation.
You chose a great cast!
Everybody dated everybody, except Screech.
I think Diana was a Zack girl and Kristen was a Slater girl. (As he referred to us)
You got it.  How did you know?
I could just tell.
We know they put out a documentary on Lifetime about "Saved by the Bell."  What was your take on that?
I was the most boring character ever.  I got to see the show before it was aired.  It was just innocuous.  There was one thing I found out that I didn't know.  The critics in the LA times and in NY just destroyed them.  They said Zack Morris was such a bad dancer.  Well he was supposed to be that way, that's how I wrote it.  I didn't know how the kids reacted to that and how devastated they really were when they heard the critics.  The kids everywhere loved it though.  People would come up to me all the time and say "my kids just love your show!"  The critics tore them apart but we got them!
What has been your biggest and best memory of working on SBTB?
One great memory was when we came to the beach club right up here.  Hawaii and Las Vegas were great.  I didn't live here at the time.  My kids were little and we lived in Brentwood.  Another one was when I knew we were airing in 85 countries.  No comedy had ever been in more than six.  Every kid goes to school regardless of where they live.  They wanted to see how California kids lived, how their fashions were, and we set them.  My costume designer was 23 at the time.  I said you're going to dress them.  We went to the Broward Mall in Florida for a tour.  We were only on the air for 4 months.  10,000 kids on a Friday night showed up.  The police had to come in a jeep to the mall to get us out.  It was the most amazing experience.  As Baby said to Johnny in Dirty Dancing, "I had the time of my life."  They were great kids.  They were unusal.  The were so professional that people forgot that they were kids.  They will do things that kids do.  I never let anyone yell at them from my crew or they were out.
Who is your inspiration in life?
John F Kennedy.  As a 20 year old, I worked as one of his campaign aids.  I was never political before then.  I was just out of NYU.  I heard his convention speech at the coliseum in LA.  I thought I could lick envelopes or answer the phones for him.  I went down to the Roosevelt Hotel and I said, "I want to volunteer."  He said, "ok you're in charge of all the first time voters, all the college kids." I didn't know how to do that.  He said well we don't have anyone to do this so if it's not you, it's no one.  They didn't have secret service then.  Our job was to move him in and out of crowds. (The full Kennedy story is in the book.)
When was the last time you saw the main cast of Saved by the Bell?
I was at Mario's surprise party about a year and a half ago.  That night was the last time I saw more than one of them at a time.
Click the link below to buy your copy of "I Was Saved by the Bell"
When and how did you decide to write, "I Was Saved by the Bell?"
I've been working on it for 5 years.  It's a journey.  A kid who had a big dream and how he found success.  I didn't want to do a Saturday morning show.  The book is about all the heart break, all the victories, and all the fabulous people you meet along the way.  I'm a story teller!
The book will make an amazing holiday gift for all the huge Saved by the Bell fans out there.  Make sure to pick up a copy at Amazon today! 
ALSO SEE THE FUN 'SAVED BY THE BELL'  TRIVIA VIDEO ON OUR YOUTUBE CHANNEL!
[Watch and Play along with our Saved by the Bell Trivia Game on YouTube]
If you purchase an independently reviewed product or service through a link on our website, Feeling the Vibe may receive an affiliate commission.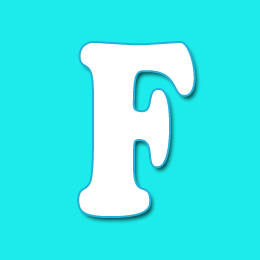 Editor of Feeling the Vibe Magazine.  We have all the scoop on the latest celeb news, makeup tutorials, and so much more.