Juan Pablo Di Pace, Fernando on Fuller House shares Fuller House stories and much more with Feeling the Vibe.
As you may know, the Netflix runaway hit, "Fuller House" just dropped Season 2 to an audience that has been anxiously waiting for new episodes featuring DJ Fuller, her kids, and a truly new full house of family and friends for months. One of the newcomers, Juan Pablo Di Pace who plays the unfiltered and standout character of "Fernando" on the show sat down with Feeling the Vibe for an awesome new interview. Fernando is Kimmy Gibbler's fiance who keeps everyone laughing and entertained in the house and in the audience.
Find out how Juan landed the role of "Fernando," how he almost walked away from the audition, special moments from the show and where his holiday plans will take him. All that, and more in the Juan Pablo Di Pace exclusive interview!
Favorites
Food to eat – Empanadas
Food to cook – Pasta because it's really easy
Restaurant to go to – Shintaro – (japanese restaurant)
Game to play – Cards Against Humanity ( I love that one)
TV show to watch other than Fuller House – Black Mirror (It's on Netflix too!)
Christmas song – It's between Mariah's "All I Want for Christmas" and George Michael's "Last Christmas"
Vacation spot – Madrid, Spain
Winter sport – I only skied twice in my life but that's all I've done, so skiing it is
This or That
Chinese food or Italian food – Italian
Summer or Winter – Summer for sure
Netflix or YouTube – Netflix
Android or iPhone – iPhone
Singing or dancing – Singing
Live theater or recorded shows – Live theater for sure
Texting or talking on the phone – Talking
Instagram or Twitter – I didn't dive into Instagram full on until Fuller House season 2 came out. My Twitter has blown up and it's a really nice way to interact with people. It's a tie!
What do you think of when we say:
John Stamos – Quintessential idol
Andrea Barber – I love her
Candace Cameron – I adore her, Inspirational, Strong, Beautiful human being
Dave Coulier – Funniest, warmest man
Elias Hager – My best 8 year old friend
Jeff Franklin – Genius
Michael Campion – Sweetest kid on the planet
We know in one of the episodes of Fuller House, you and Kimmy Gibbler play Lucy and Ricky. Did you watch that show growing up or do you watch it now? You really play Ricky so well! Did you watch him to copy?
I definitely watched them. I was always a fan of I Love Lucy. It was wonderful to pay homage to a tv show that created a medium of sitcom. All the sitcoms that came out after I Love Lucy was because of that show. Desi was the one that pitched the idea of a filmed TV show and live audience at the same time. That was never done before. Even though that's a story that some people do know, not enough credit has been given to Lucy and Desi over the years.
Feeling the Vibe: Yes, in fact Lucille Ball was told that she shouldn't keep acting, she was too shy and didn't possess the talent. We are glad she didn't listen.
I think that's a rule to anyone who is breaking into this business. If any actor, singer, comedian listened to anyone who has ever said to you, "no you can't do this," we wouldn't be doing this. You need a stubbornness where you go "Oh really, you think so? I'll show you."
How did you get the role on Fuller House? Did you watch the original full house?
I just finished playing Jesus Christ for NBC and it was pilot season. Pilot season is a time in LA where all the actors of the world come and audition. I was doing tons of auditions. I finally decided I was going to let this one go, and go home to enjoy the holiday and visit my parents. I bought a ticket to Spain for a month and just before I left, I got a casting notice about Fuller House. At that time I was familiar with Full House. I didn't watch the show growing up though because they didn't have it in Argentina so I watched it later on around 1995. I knew everything about the show, I just hadn't grown up with it. When I went to the audition, I saw all these guys that looked exactly like me. The guy that went in right before me had the casting directors laughing so hard. I definitely thought he had the job. I felt down and didn't even want to go in there at that point. I thought to myself, either I can go in there defeated or you make them laugh even harder. I went in there and became a total clown! The directors laughed even harder but you still never know with these auditions. I just forgot about it and flew to Spain. Once my plane landed, they said we are sorry Juan, but the directors want to see you again. I took a flight right back to LA. That was when I met Andrea (Barber) and Soni Nicole to do a screen test together. They wanted to see how we were as a family. I had the role of Fernando that day. Netflix was then nice enough to fly me back to Spain then so I could finish my holiday.
How similar are you to your character, "Fernando," and how different?
I am not exactly Fernando as you can imagine. What I love about him that I am not, is that this guy is unfiltered! Whatever comes to his mind, he says. He thinks nothing of wearing his wife's robe, playing with his daughter's dolls or taking his daughter to really dangerous car races. I love that he's a risk taker, but he's also tender and sweet. The similarity is that we both love singing and dancing.
You grew up in Argentina and moved around a lot. Where would you say is your favorite place?
My favorite place to live was in Madrid. I lived there for 4 years and made most of my friends out there. After many years, my family started moving there as well. It's such a beautiful place to be. The people are great. People know how to have fun in Spain.
How many siblings do you have? Do you come from a big family?
I do. It's 4 of us, 2 boys and 2 girls. I am the 3rd in line. I have a big Italian family. I'm half Italian.
You lived in Europe. How is living in Europe different from the USA?
I love the fact you can walk everywhere in Europe and you meet people in the streets all the time. It's sort of similar to NY but NY is like "go go go." It's more like a laid back California vibe and a bit of NY life mixed together.
How would your friends describe you?
Generous, driven. I can't stand still for 2 minutes. I'm always thinking of what to do, how to create something new. I have to keep moving. I'm very curious about the next step which sometimes isn't good because you have to be able to enjoy what's in front of you.
What are your plans for Christmas?
I will be going to Madrid to see my family.
What's on your Christmas wish list?
I just definitely want to see my parents and friends. I want to go dancing. I like seeing the people I love happy. Other than that, material things don't really matter too much.
What is the first thing you do when you go on your phone?
I'm sad to say, Instagram. The first thing I do when I wake up is look at my phone. I'm trying to break that habit. You should wake up, open your eyes, take a shower, have breakfast. No, me, I just open up Instagram.
We see that you have some live shows. What can people expect from your show?
I have a show on February 21st and 22nd in NY. It's a fun show. It's mostly songs that I love from the pop world to Broadway to classical. There will be some new material too. It's a cabaret act, a one man show. I sing, talk, tell all sorts of stories, some funny and heart touching. I may even talk about life in the Fuller House family. It's a fun night in NY at a beautiful venue. 54 Below is a beautiful gold room with a piano. You can come have dinner and watch the show. It'll be a wonderful night.
You can get your tickets to Juan Pablo's show in NYC by visiting 54 Below.
Catch Juan and the rest of the Fuller House cast in the second season on Netflix, out now!
Connect with Juan Pablo on Social Media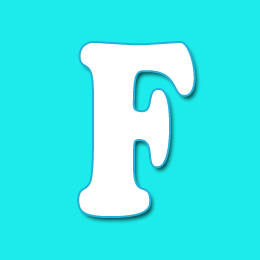 Editor of Feeling the Vibe Magazine. We have all the scoop on the latest celeb news, makeup tutorials, and so much more.