Jess Conte is a popular YouTuber with over 1 million subscribers tuning into her channel. In addition to her own channel, she also shares one with husband, Gabriel Conte. At only 21 years old (birthdate: July 23, 1996), this girl has accomplished more than most 21 year olds can ever imagine. Jess is quite open with her life online, but there are a few items that you may not know about this popular vlogger.
Check out these 5 Things You Didn't Know About Jess Conte
1 : Model Material
We all know Jess is a total Instagram model and has modeled for her own clothing line with Soul Honey Clothing. She recently revealed her height on a new video posted to her channel and some fans were in shock. It's hard to know just how tall someone is or isn't when you see them on video or in photos. Get ready for it. Jess Conte is 5'8″ tall!
2: Mystery Lover
Jess Conte's self proclaimed favorite ever TV show is…USA Network's hit 'Monk' starring Tony Shalhoub. When she was sick in bed, all she wanted wanted to do was drink soup and watch Monk. Who can blame her? It's quite addictive. (Fun side note: You can order the full season of 'Monk' on Amazon!)
3 : Jess's Instagram Photo Secrets
Everyone wanted to know just what filters Jess uses to edit her Instagram photos and what programs she uses. She filmed a video to let her followers know what her secret is. She uses a few mobile apps called Face Tune, SnapSeed and VSCOCam. See the full video below:
4 : It Was an Instagram Love at First DM
In case you don't know the ultra adorable story of how Gabe and Jess Conte first met, we are going to give you the lowdown. At the time, Jess Bauer from Australia was planning her very first trip to America when she saw her future husband, Gabriel on Jacko Brazier's snapchat. She went on a search, finding Gabe's Instagram profile and ultimately "slid into his DM's." Jess said , "I sent him a DM, well actually 4." Gabriel interrputs, "yes, the only one she didn't delete asked me where I go to church." They both found out they go to the same Hillsong Church. Gabe went to the one in LA and Jess in Australia. Gabe said the thread kept going, though it wasn't flirtatious as Jess remembers. Get the full love story at the video below!
5 : Loves Hand Lettering
No, it's not exactly hand writing letters to mail. Hand lettering is a lot like calligraphy. You have to draw letters as opposed to writing them. Jess has recently gotten back into this art, posting images on Instagram of her creations, saying "Back when I was in university I did hand lettering every day! I'm pretty out of practice now but wanna get back into it. 🙂 "
http://blog.feelingthevibe.com/archives/5-things-you-didnt-know-about-gabriel-conte/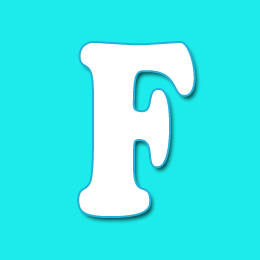 Editor of Feeling the Vibe Magazine.  We have all the scoop on the latest celeb news, makeup tutorials, and so much more.