Bryan Tanaka is stirring up a lot of buzz online as well as on the new E! 8 Event Docu-Series "Mariah's World
." This vivacious dancer has caught our attention and we have heard from all of you, wanting to know more about Bryan. Who are Bryan Tanaka's parents? What is his nationality? Look no further.
Well good news! Read on to the 5 Things you Didn't Know about Bryan Tanaka
(KEEP SCROLLING TO SIGN UP FOR THE FREE MARIAH CAREY & BRYAN TANAKA PICTURE E-BOOK OF 100 + PICTURES!)
1 : It's Puppy Love
Did you know Bryan has an adorable English Staffordshire Terrior named Mila? He talks to Bryan…well, somewhat.. just watch and see! We are pretty sure you'll be saying aww by the end of this video below.

2: A Cultural Melting Pot
It's hard to tell just what Bryan is because he in fact has a mix of nationalities. Bryan Tanaka's parents may not be together but he is close to both of them. He has described himself as half "White, Asian, and Hawaiian." See below for a photo of his mother and father.
FREE PICTURE BOOK: Mariah Carey & Bryan Tanaka's Relationship in 100+ Pictures!
(Sign Up Below & Get it Right in Your Inbox ???)
3: He is Great With Children
Bryan has a younger brother, Danny Storey Tanaka who seems to look up to his big brother. Bryan is a natural with children and we think will make a great dad one day. Watch this video to see him try to win the "very hard" race with his little brother.

4: He is a Man of Faith
Four years ago Bryan visited Rio De Janeiro in Brazil to see the Christ Statue. He climbed all the way up to the clouds (literally) to get a glimpse of the famous statue. While he was there, he stopped by a chapel to pray and give thanks for all of his blessings.

5: A Decade of the "Queen"
Did you know Bryan has known Mariah for 10 years? He began dancing with "the queen" back in 2007 for her Emancipation of Mimi Tour. They recently reconnected for her Sweet Sweety Fantasy Tour.
Photo Credit: Bryan Tanaka Instagram
Catch Bryan and Mariah Carey in 'Mariah's World' Now Available on DVD!
[Relive all the adorable Tanaka & Mariah Moments in 'Mariah's World']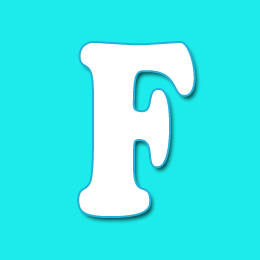 Editor of Feeling the Vibe Magazine.  We have all the scoop on the latest celeb news, makeup tutorials, and so much more.