You may have heard of Bryan Tanaka, but do you really know who he is or what he's all about? Well, you're in luck because we've rounded up 45 fun facts that you should know about the multi-talented star. Keep reading to find out all the details!
1: He's known for being the other half to singer Mariah Carey. The couple officially started dating in early 2017.
2: Bryan and Mariah have had an on-and-off relationship though. The couple had a brief split in April of 2017; but they reconciled in June 2017.
3: Bryan has been dancing with Mariah for over 10 years. Check out this picture from 2007!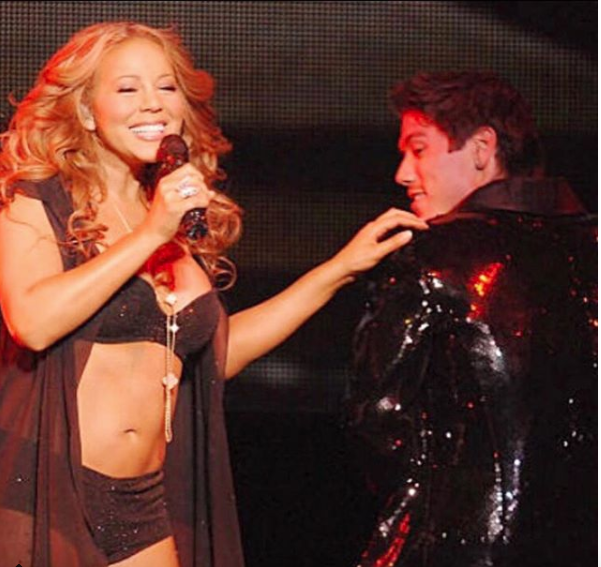 4: Before reuniting with Mariah, Bryan was a dancer for Beyonce.
5: Bryan started as a backup dancer for Mariah first, before being promoted to her creative director.
6: Their friendship/professional relationship turned into a flirtation after Mariah split from her fiancé James Packer in October 2016.
7:  Their relationship further blossomed on Mariah's show, Mariah's World on E!
8: Bryan is originally from Lacey, Washington.
9: He was born on April 11, 1983. He is 34 years old. There's a 13 year age difference between him and Mariah.
10: Bryan has a YouTube channel. He's often posted dance videos and routines on the channel to popular songs.
11: His most popular video is a dance video to the song "Jump" by Rihanna. Check it out below!
12: His oldest video is from 11 years ago. It's a snippet of a dance class routine. Watch it below!
13: As you can tell by the video above, Bryan has also taught dance classes in Los Angeles.
14: As a dancer, Tanaka has been in many prominent tv shows, like Dancing with the Stars.
15: He was also an Echo dancer in 2016's La La Land.
16: He also guest starred on a 2006 episode of Entourage, and appeared in the film LXD.
17: Another celebrity singer he's danced with? Rihanna! Bryan appeared in her 'Good Girl Gone Bad' tour documentary in 2008.
18: He has a younger brother named Danny. Check out their fun photo below!
19: He often posts pictures of him and Mariah at events or out and about. See this cute photo below!
20: He's super close with both of his parents.
21: He met MC Hammer.
22: He's a Lakers fan. Check out his jersey in this pic below!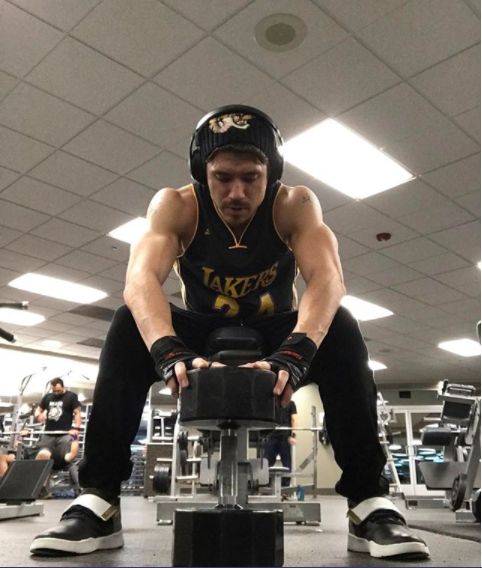 23: He fractured his patella (knee) in March 2016 and was out for 6 months. In September 2016, he began doing leg exercises in the gym again. In January 2017, he began getting back to his normal routine of dancing, work and fitness.
24: One of his favorite #hashtags to use on Instagram is #MuchLove.
25: He also likes to post inspirational quotes or mantras on social media.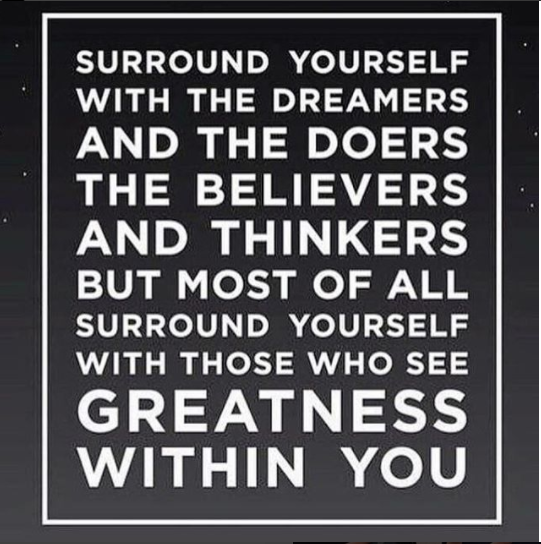 26: He met John Legend.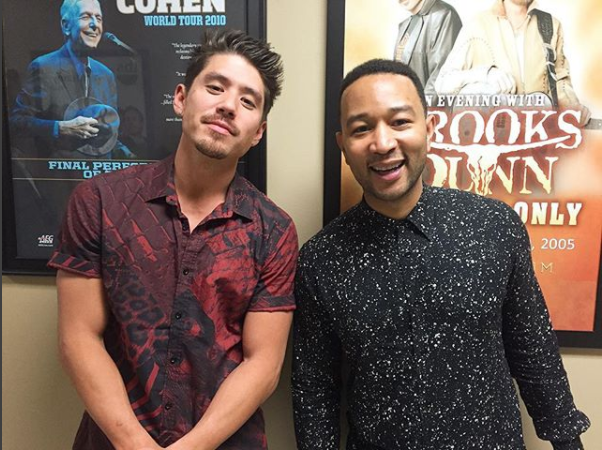 27: He's a fan of the Carolina Panthers. Check out his excitement when they were going to the Super Bowl below!
28: He loves his dog, Mila. She's an English Staffy. Check out a couple adorable pics below!
29: He went to Timberline High School in Lacey, WA. Check out his fun video below!
30: He's travelled all over the world for dance tours, including the UK, Europe, Japan and Dubai.
31: There is a dedicated Instagram to Mariah and Bryan's relationship with all the photos of the pair you could want – visit erica0808m
32: He's into weightlifting.
33: He's an avid skier and snowboarder.
34: He is great with Mariah's twins, Monroe and Moroccan. See them all around the Christmas table.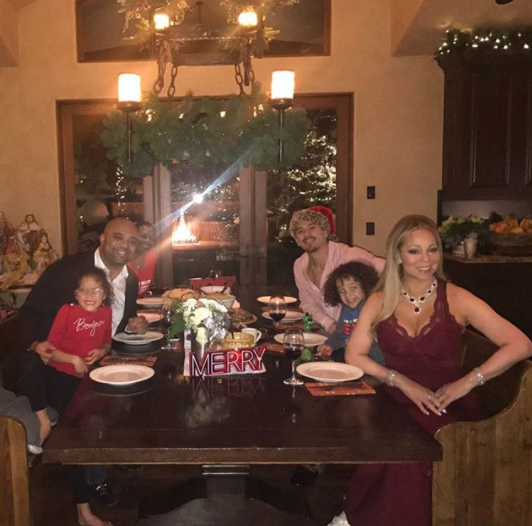 35: He met Janet Jackson.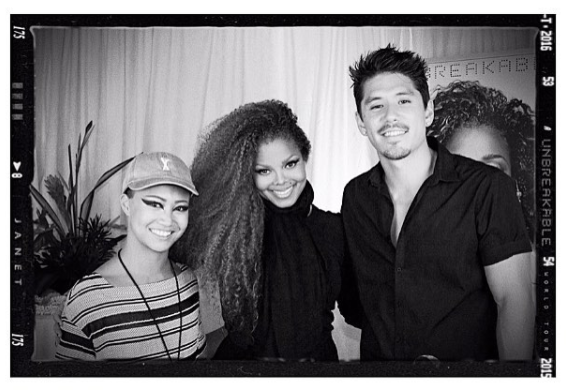 36: He also met Kanye West.
37: He's on Snapchat. You can add him @bryan.tanaka!
38: He's a fan of boating. Check out the picture below!
39: He's been on the news in Brazil. Check out the cool video below!
40: He's an avid biker.
41: He's worked with Nicole Scherzinger (from the Pussycat Dolls), and Ciara. Check out the pictures below!
42: You know how he appeared in Rihanna's documentary? He also starred in two of her music videos, "Shut Up and Drive" and "Don't Stop The Music."
43: He performed at the iHeartRadio Music Awards.
44: He's also attended the Brit Awards.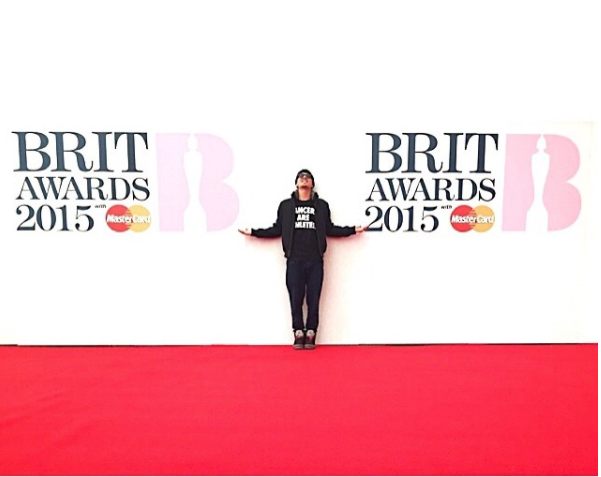 45: Bryan is a regular at the Millennium Dance Complex in Los Angeles.  Check out this video of him dancing to Unforgettable by French Montana Ft. Swae Lee
*Bonus: Check out this rare video of Bryan celebrating little brother Danny Storey Tanaka's birthday with him
---
There you go: 45 facts you may not have known about the super cool Bryan Tanaka! Be sure to follow him on Instagram where he posts a lot of videos, behind the scenes pictures and other events!
Kari Highman is a Beauty and Fashion Blogger at Feeling the Vibe Magazine. Otterbein Alum (2017) – English & Psychology. Always learning & creating. Avid fan of mid 2000's TV & pop music. Comments or tips, email [email protected]