E!'s The Arrangement is a huge hit – season 2 just kicked off last week and they are just getting started with the drama! At the center of it all? Christine Evangelista, who plays the lead role of Megan Morrison. If you've ever wanted to know more about this amazing actress, then keep reading for 25 fun facts!
Christine Evangelista from The Arrangement Fun Facts
1: She was born on October 27, 1986 and is 31 years old.
2: Her home state is New York – more specifically, Staten Island.
3: She graduated from the Herbert Berghof School of Acting.
4: Before getting into movies and TV, she performed in off-Broadway productions.
5: Her first television role was a guest spot on an episode of Law & Order in 2005.
6: Her first movie role was in 2007's Goodbye Baby.
7: She used to go to TRL tapings and try to get in to see the show when she was in high school. She just recently was on the reboot of TRL this year.
8: Her first celebrity crush was Jonathan Taylor Thomas.
9: She loves organic food and making vegan meals.
10: Her cousin is model Linda Evangelista.
11: She's passionate about wildlife issues and animal protection.
12: She has a rescue dog named Buddy, who is a Chihuahua/Terrier mix.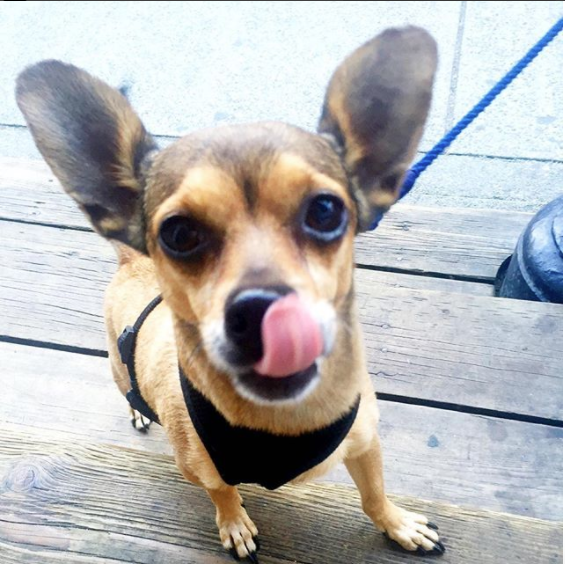 13: Contrary to popular rumors, Christine and her Arrangement co-star, Josh Henderson are not dating. They're just "super close, really good friends" and they work well together – as they told E! News recently. Look at how much fun they have together!
14: She had a recurring role on AMC's The Walking Dead in 2015.
15: She also recurred on NBC's Chicago Fire in 2014.
16: She loves to travel. She's been to Turks & Caicos, Mexico, Italy, India and Thailand.
17: She loves posting behind the scenes stuff of The Arrangement!
18: She can play the guitar. (Hey, maybe she and Josh Henderson can write a song together sometime?)
19: She has attended Coachella and the iHeart Radio Music Awards.
20: She likes to workout. She's done boxing, hiking, and bike riding.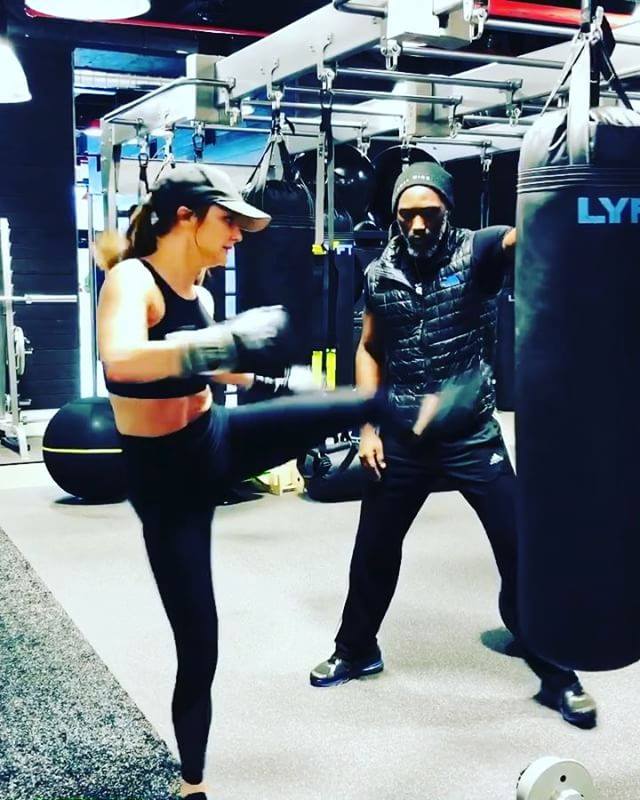 21: She's guest starred on CBS' Blue Bloods and The Good Wife as well as USA's White Collar and Royal Pains.
22: Other films she's been in include: Escapee, The Intern, and Bleed For This.
23: Her dad was a firefighter with the NYFD and her mom works as a nurse practitioner in New York.
24: She voiced the role of "Emma Sloan" in the video game Alan Wake's American Nightmare in 2012.
25: She appeared in the 2003 reality show Fame, because they needed someone who was a "triple threat" – and Christine had previous dance, singing and acting experience having done musical theater in high school.
---
There you have it: 25 fun facts on one awesome breakout star! Don't forget to watch Christine Evangelista on The Arrangement, which airs Sundays at 9pm on E!
Kari Highman is a Beauty and Fashion Blogger at Feeling the Vibe Magazine. Otterbein Alum (2017) – English & Psychology. Always learning & creating. Avid fan of mid 2000's TV & pop music. Comments or tips, email kari@feelingthevibe.com