Lights, camera, action: the cast of Dancing with the Stars' 28th season has officially been announced! Among the competitors are singers Ally Brooke and Lauren Alaina. We've got 40 fun facts about the two women below, so keep reading to find out more about Ally and Lauren!
LAUREN ALAINA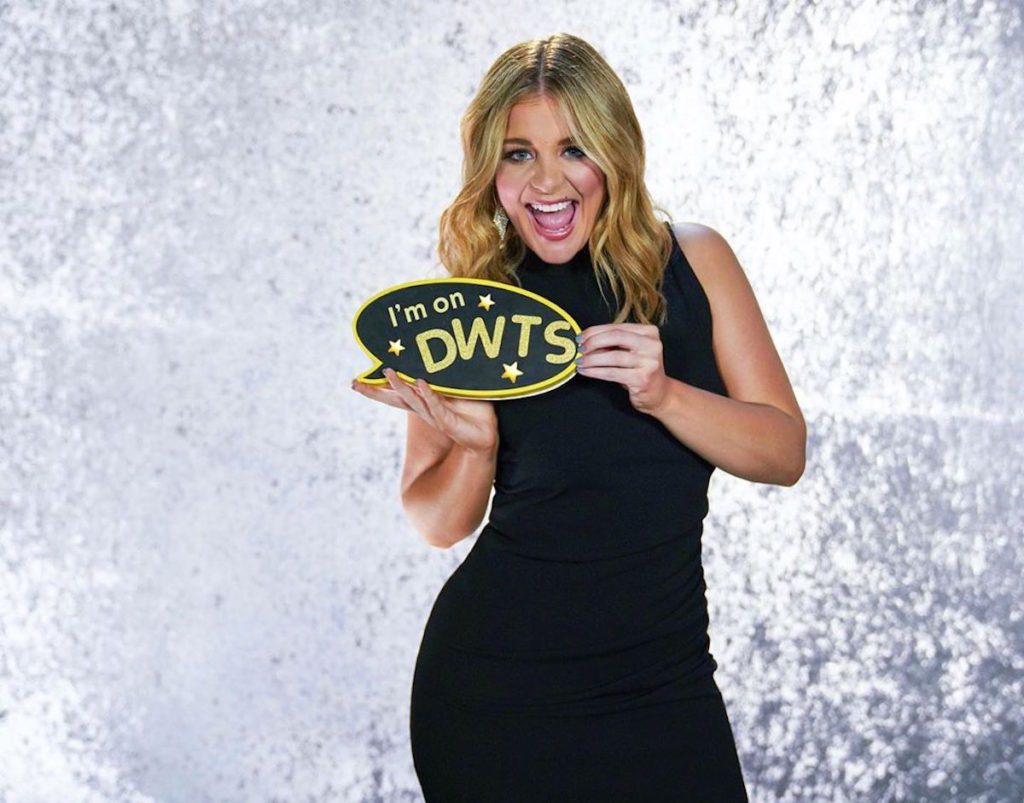 1) Lauren is 24 years old and was born in Rossville, Georgia.
2) She began going to spots all around Nashville at the age of 12 to play shows or perform to anyone who would listen.
3) After her American Idol audition, Lauren performed at the historic Tootsie's Orchid Lounge, to which her bandmates told her "You're so talented – you should go audition for Idol!" They didn't know she already had, or that she had advanced to the next round!
4) Lauren was the runner-up of American Idol's tenth season. One of her most notable performances was with one of her singing idols, Carrie Underwood. The two of them sang Carrie's song "Before He Cheats" on the season finale.
5) Apparently she came close to not being able to perform during the finale at all! Lauren blew out a vocal cord before she was scheduled to perform – yikes! You'd never know it though: she drank tons of tea and was on vocal rest. She ended up doing all her performances, and obviously the rest is history.
6) Lauren released her debut album, Wildflower in 2011. Her follow-up (Road Less Traveled) was released in 2017. She's currently working on her third album.
7) In 2012, Lauren won the American Country Music Award for "Best New Artist."
8) If Lauren wasn't singing, she would be teaching.
9) She only eats the toppings on pizza.
10) One of her first jobs was at CiCi's pizza. It's also one of the first places she began to sing.
11) She's been dating Christian comedian John Crist since May 2019. Prior to that, she was engaged to longtime boyfriend Alexander Hopkins, but the two called off their engagement in January of this year.
12) She loves anything with cheese. Cheese dip, cheese sticks, you name it, she loves it!
13) Her must have travel item? A onesie.
14) She has a famous classmate: Lauren went to school with fellow country music sensation Kane Brown. The two attended Lakeview Middle School in Fort Oglethorpe, Georgia, where they were in choir. Apparently it was Lauren who convinced Kane to start posting singing videos – how cool is that?
15) Speaking of convincing, apparently radio star Bobby Bones was the one who pushed Lauren to join Dancing with the Stars!
16) Despite being a Georgia native, Lauren actually roots for the Alabama Crimson Tide football team.
17) She won "Female Vocalist of the Year" at the 2018 American Country Music Awards.
18) Jennifer Lopez is her style icon.
19) Her must-have beauty item? Neutrogena Makeup Removing Wipes.
20) She hasn't always been blonde! Lauren dyed her hair to a dark brown in 2012 when she was 19.
ALLY BROOKE
---
1) Ally is 26 years old and is from San Antonio, Texas.
2) She rose to prominence after she auditioned for X-Factor.
3) She, along with 4 other girls (Camila Cabello, Lauren Jauregui, Normani Kordei, and Dinah Jane) were put together by the judges to form what is now known as Fifth Harmony.
4) The group placed third in the competition, eventually signing a deal with Epic Records. The 5 girls released 2 successful albums and a handful of singles, including "Work from Home" and "Sledgehammer." They disbanded in 2017.
5) She was the oldest member of Fifth Harmony; and was also the shortest.
6) Being the oldest earned her the nickname of being the "mom" of the group.
7) Ally has since gone on to her solo career. She was first featured on the Lost King's track "Look at Us Now"; after that in January of this year, she released her first single "Low Key."
8) Her debut album is scheduled to be released this fall.
9) Her musical influences include Jennifer Lopez, Gloria Estefan, Justin Timberlake, Bruno Mars, and Selena.
10) Ally has been involved with a variety of organizations over the years, including the ASPCA, the Ryan Seacrest Foundation, and DoSomething.org.
11) She guest starred as herself on Faking It and Famous in Love (in 2014 and 2018, respectively).
12) She's writing a memoir Finding Your Harmony, and it's being published by HarperCollins. No official release date has been set for it though.
13) Her star sign is Cancer.
14) Her natural hair color is dark brown, so you bet that bright blonde she's been rocking is tough to maintain. She manages it with purple shampoo (to cancel out the brassy tones), and she uses dry shampoo to extend the time between washes.
15) One beauty product she'll never stop using? Fake lashes! She's been wearing them for years – it's kind of her signature now.
16) The one fashion rule she lives by? Dressing for your body.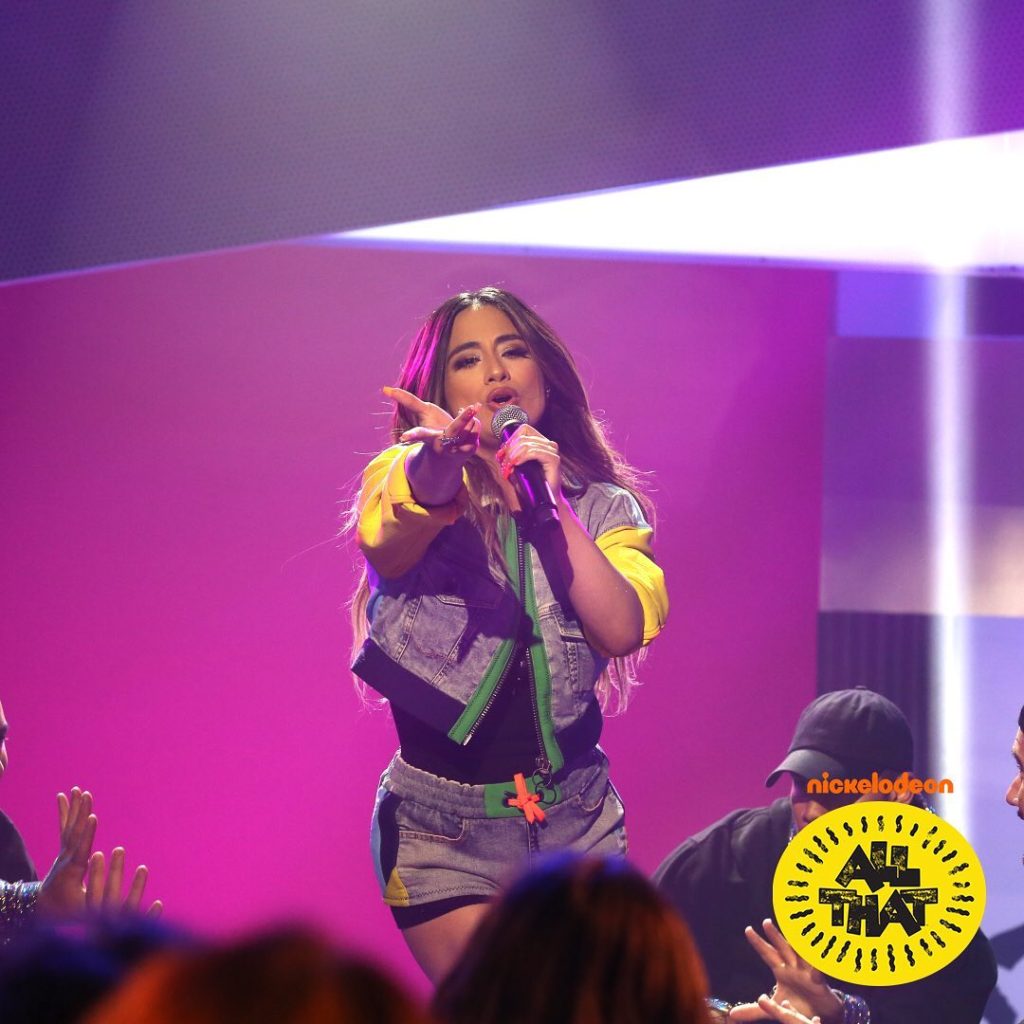 ---
17) Her favorite part of being a solo act? Freedom to do what you want.
18) She's a Christian.
19) She loves saying "Ya'll." Guess that's the Texan in her talking!
20) She's doing Dancing with the Stars for a very personal reason: "to prove not only to them [fans or haters] that I can do it, but also to myself" she told Good Morning America. You can check out the full clip below on her Instagram:
We cannot wait to see both Lauren Alaina and Ally Brooke compete on the all-new season of Dancing with the Stars, which is set to premiere on September 16 at 8/7 c on ABC.
---
MORE CELEBRITY FUN FACTS
Who is Jason Ritter? 5 Facts about the Raising Dion Actor
Who is Donnie Wahlberg? 6 Fun Facts about the New Kids on the Block Singer
Who is Eileen Tauchman? 5 Facts about Mike Tauchman's Wife
Kari Highman is a Beauty and Fashion Blogger at Feeling the Vibe Magazine. Otterbein Alum (2017) – English & Psychology. Always learning & creating. Avid fan of mid 2000's TV & pop music. Comments or tips, email kari@feelingthevibe.com