Lea Michele is best known for her work on Glee, but the TV star has since gone on to do a myriad of amazing things. One such thing is enjoying her personal life, as she's been married to husband, Zandy Reich, for a little over a year now.
They have a new reason to celebrate their relationship though: they're going to be parents! In light of that special news, we figured it was the perfect time to break down their relationship a little, and give you the lowdown on Lea's husband, Zandy. Keep reading below for 10 fun facts on the couple!
A look at Lea and Zandy's relationship:
1) As we previously stated, Lea rose to fame with her role as Rachel Berry on the hit FOX show, Glee. Zandy has carved his own pathway as a businessman and entrepreneur. He was doing development at Theory, but now serves as president of the clothing company, AYR (All Year Round).
2) In case you need a quick refresher on their relationship timeline, while the couple were officially linked in summer 2017, they had been friends first before dating.
3) Zandy popped the question to Lea in April 2018. The two were very private about the proposal, until Lea made the official announcement on her Instagram, with a gorgeous photo of her engagement ring. You can see that photo below: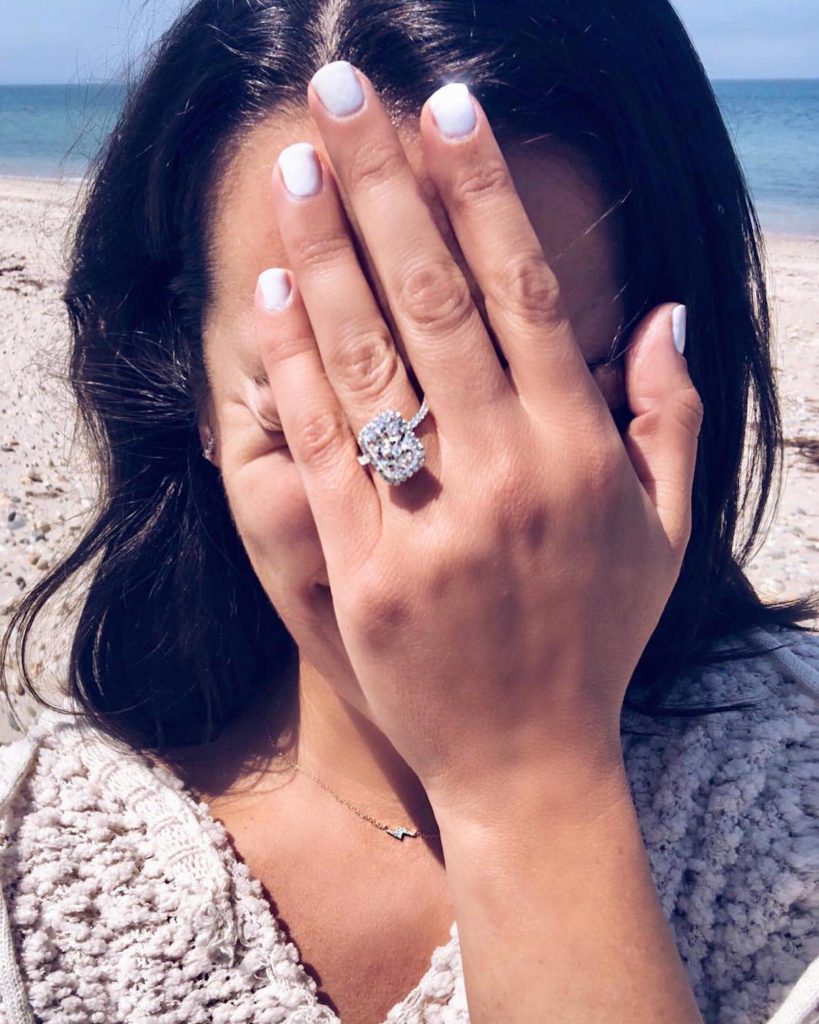 4) They were then married in March 2019, and recently celebrated their one year anniversary. Their pregnancy comes in April 2020, just one month after their one year marriage celebration. How amazing is that?!
So, who is Zandy Reich?
Besides being in the fashion industry, there's a lot more to know about Zandy Reich.
5) PEOPLE reported that he's a college graduate. He earned an business degree from the University of Pennsylvania and the Wharton School of Business.
6) He was even a lacrosse player there, which actually helped him develop some key skills he would use later in life.
7) While his wife, Lea is very popular on social media, Zandy doesn't appear to have any accounts associated with his name. The only website that's even related to him is the AYR (pronounced "air") clothing website, which you can visit here.
8) One major thing that they bond over? They both love traveling! That fact was even a key in Lea knowing that Zandy was "the one" for her!
9) Zandy – or Z, as Michele lovingly refers to him on social media – was born on January 23. He's 37 years old, which puts his year of birth as 1983.
10) Zandy's AYR brand has locations in NYC and LA. Good thing, since he and Lea often travel between the two places for a variety of events, from galas to award shows!
We're so happy for the couple to be celebrating such a major milestone in their relationship! This will be their first child together. Be sure you're following Lea on Instagram @LeaMichele for more on she and Zandy's everyday life.
---
MORE CELEBRITY NEWS
Everything You Need to Know About Kaia Gerber's Quarantine Tattoo
Why Candace Cameron Cried Over Her Good Housekeeping Cover
Taylor Swift's Response to Her Label Releasing an Unauthorized Album
Kari Highman is a Beauty and Fashion Blogger at Feeling the Vibe Magazine. Otterbein Alum (2017) – English & Psychology. Always learning & creating. Avid fan of mid 2000's TV & pop music. Comments or tips, email kari@feelingthevibe.com