Summer is just beginning here in the Northeast and Demi Lovato was in town to get the party started! On June 30, 2012 Demi Lovato performed at the 10,000 seat Mohegan Sun
Arena in Connecticut with opening act, Hot Chelle Rae. Hot Chelle Rae was a new band for us and as we took our seats the band came out to perform. Almost the entire extremely filled arena was on their feet moving to the sounds of this new group. The guys were having a blast up on stage and we found out it's a family group as the lead singer's younger brother is also the drummer. The group left a good impression on us, we even left the concert with one of their songs, "Honestly" in our heads from their album "Whatever." After the loud screams from the audience subsided, there was a 30 – minute intermission before Demi would begin her show. Honestly, (no pun intended), we weren't sure how long the intermission would be. We decided to take a quick trip to the concession stand and no sooner than we arrived there, we suddenly heard a burst of applause and screams. That only meant one thing, Demi was entering the stage. Thankfully, we weren't far from our seats and we hurried back just in time to see Demi begin her first song.
You may have seen Demi on the cover of Cosmopolitan magazine sporting long brown locks, you would have done a double take as our girl of the night, had long blonde hair with some streaks of pink at the ends. After all Demi has been through, she still has that million dollar smile and she looked great. At one point, Demi even said to the audience, "Sometimes I just don't even know what to say between songs, so I stand up here looking at you guys and just smile." Demi's fans are true blue
and they genuinely adore her. She said, "hi" to everyone and they all screamed. What energy there was in this arena!!
Demi, along with her two backup singers and band pounded out a number of upbeat hits that the audience grooved to. She brought her backup singers to the front of the stage as she performed a beautiful rendition of "My Love is Like a Star." After this number, Demi walked to the stairs on the stage behind her and sat down. She told the audience this next song she was about to sing was one of the hardest for her it was called, "Fix a Heart" and seemed to relate to relationship struggles.
The rhythms jumped again as Demi brought out the song "Who's That Boy," a definite crowd favorite. They were loving it and Demi's energy was contagious! This girl knows how to move on the stage.
In between songs, Demi introduced the fact that her mother, Diana, was on the side of the stage. We were actually able to see Diana from our seats as they faced that direction. It's so nice to see the support her mother gives her and that she is so close to her mother as well.
One of the final songs of the night had a special emotional connection to Demi. She thanked all her fans for all the support they have been giving her and how they have stayed with her through it all. She made reference to when she was going through difficult times in rehab and how the fans told her she is their inspiration, but meanwhile Demi said the fans are her inspiration. At this point, she sat down at a beautiful grand piano and began playing "Skyscraper."
Demi Lovato and Hot Chelle Rae give an awesome show. We have never seen them in concert but highly recommend you check them out if they are near you.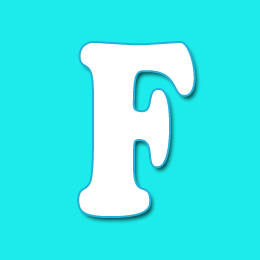 Editor of Feeling the Vibe Magazine.  We have all the scoop on the latest celeb news, makeup tutorials, and so much more.