"Rockin' Out at the Beach Party Blast with The Beach Boys"
Concert Review by FTV
8/9/06
We went up to the Mohegan Sun Resort Casino where the Beach Boys would be performing in the large Mohegan Sun Arena that can hold over 10,000 people. The concert began around 7:00pm but the doors were open at 6pm. The place was packed as showtime neared. The show started right on time. The Beach Boys took the stage and immediately jumped into their amazing classic songs such as "Do It Again, Surfin' Safari, Surf City and Hawaii. It's amazing how they would sing song after song, not taking even one break in between. They performed ten songs before they took a break. This was when the lead singer, Mike Love began talking to the audience and joked about the long set they just played. He tells everyone the band will take a short intermission followed by a….nap haha.
They then jumped into another set of their fabulous songs with timeless hits like "Surfer Girl" and "Be True to your school." Everyone was really feeling the energy. Mike Love then dedicated the next song to all the women in the audience, "Don't Worry Baby," a sweet and soothing ballad. During this song, he chose one of the women to dance with him on the stage during the song. They got the audience pumped again soon after as they jumped into their legendary songs like "Getcha Back" and "Darlin'." Then the Beach Boys stopped to talk to the audience again. They said "Believe it or not, there once was a time when the Beach Boys were not out there, yes, it was the time of Doo Wop." So as a sign of showing their unlimited versatility, the Beach Boys went right into a number of Doo Wop songs like "Come Go With Me" and "Duke Of Earl" but put their own Beach Boys slant on it. The crowd loved it and this crowd of close to 10,000 people was filled with men and women of every age group, all having a great time! After they finished their Doo Wop set, it was time for some more Beach Boys music!
As soon as one of their hits "Wouldn't It Be Nice" began with that well known start, the crowd jumped up with tons of excitement and energy. Beach balls were tossed into the crowd and it became like one major beach party. It was then time for "Help Me Rhonda" which was performed with incredible energy as John the Beach Boys keyboardist certainly had the crowd going. After that, a number of girls were chosen from the audience to dance on stage with the Beach Boys during
"Barbara Ann." The crowd went wild and the party continued. As they closed "Surfin' USA," the Beach Boys said their goodbyes and started walking off stage. Nobody wanted the show to end and they all stayed there clapping and cheering for them to come back! Surprise! The Beach Boys walked right back out on stage and said "You didn't think we'd leave without doing "Kokomo" did you??" They jumped into their huge hit and biggest seller from 1988. Then they invited the girls back up on stage for their 40th!!!! and very last song, "Fun Fun Fun."
That title doesn't describe how much fun the audience was having! We all walked out of that arena full of energy and we could see smiles on so many faces. The Beach Boys rocked the house and are a must-see no matter how many times you've seen them!
If you purchase an independently reviewed product or service through a link on our website, Feeling the Vibe may receive an affiliate commission.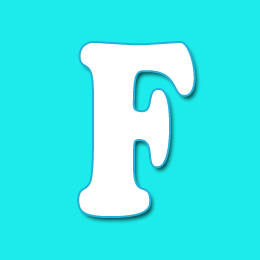 Editor of Feeling the Vibe Magazine.  We have all the scoop on the latest celeb news, makeup tutorials, and so much more.