You may have seen the Mckenna Grace produced hit movie on Lifetime called The Bad Seed.
The original movie first debuted on Lifetime in 2018. Did you know Mckenna and her dad, Ross Burge Crystal wrote the script? Fans were anxiously waiting for the sequel to The Bad Seed. They got their wish, 4 years later. On September 5, 2022 The Bad Seed Returns premiered on Lifetime.
A little background on Mckenna's dad: Ross is a renowned Orthopedic surgeon based in Texas and also writes scripts on the side. He is on Instagram but it is a private profile.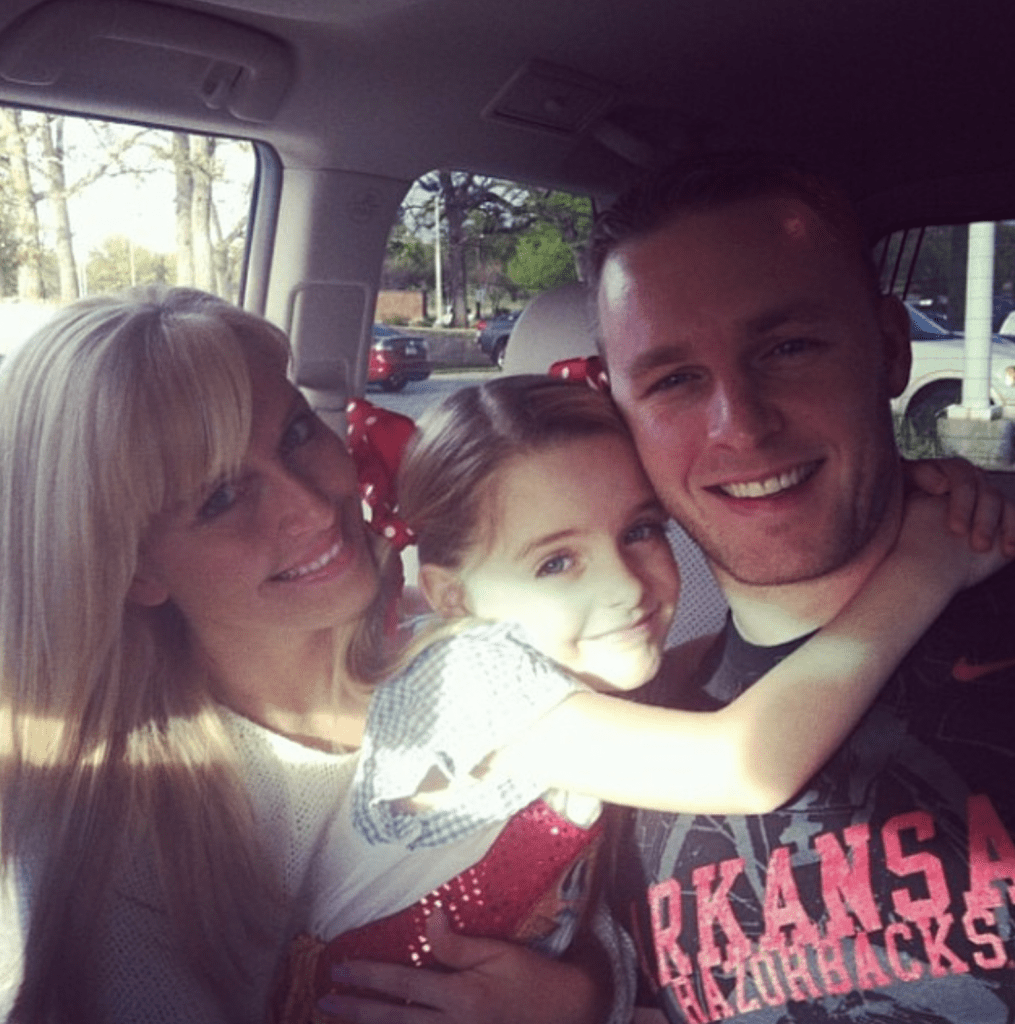 ---
However, when producers from Lifetime read the full script, they had a critique. The script was too dark. They called in other writers to tame it down.
Third Film?
Even though fans are requesting another film to this series, Mckenna has one request. In order to make a third film, Mckenna has one condition – she wants to direct.
Mckenna shared some photos from the set of her movie. "Tonight the TV movie I wrote over quarantine, The Bad Seed Returns comes out." she said. She also went on to recount her experience filming this series.
Mckenna admits that it was a hard movie to shoot but even so, she had so much fun making the movie. This is the first time she acted and also produced. She really challenged herself doing this through the "covid craziness" where they only had 5 weeks to complete it. In addition to her work, she was also finishing a "tough class" for her fall semester.
She says she could have never done it all without the director, Louise Archambault and all the staff who worked so hard.
She also pleas with her fans to "be gentle" in their critiques of The Bad Seed Returns because it was different from the original script she presented.
---
Mckenna Grace Through the Years
Mckenna Grace started her acting career as a child and now she has grown into a serious actor and producer. Look at her interviews throughout those special years.
---
Photos from The Bad Seed Returns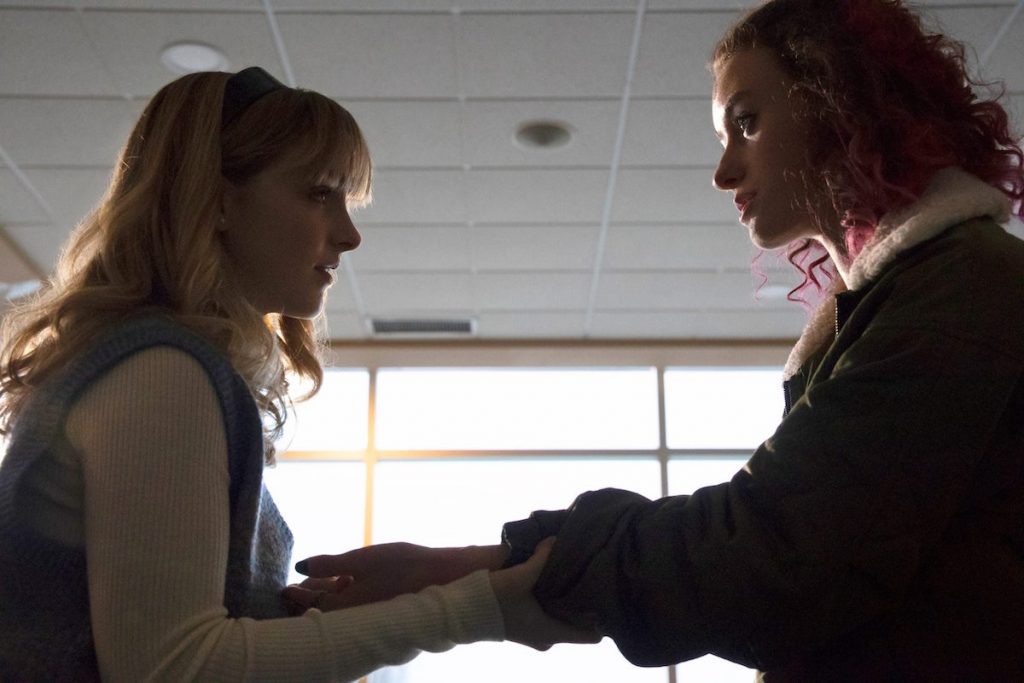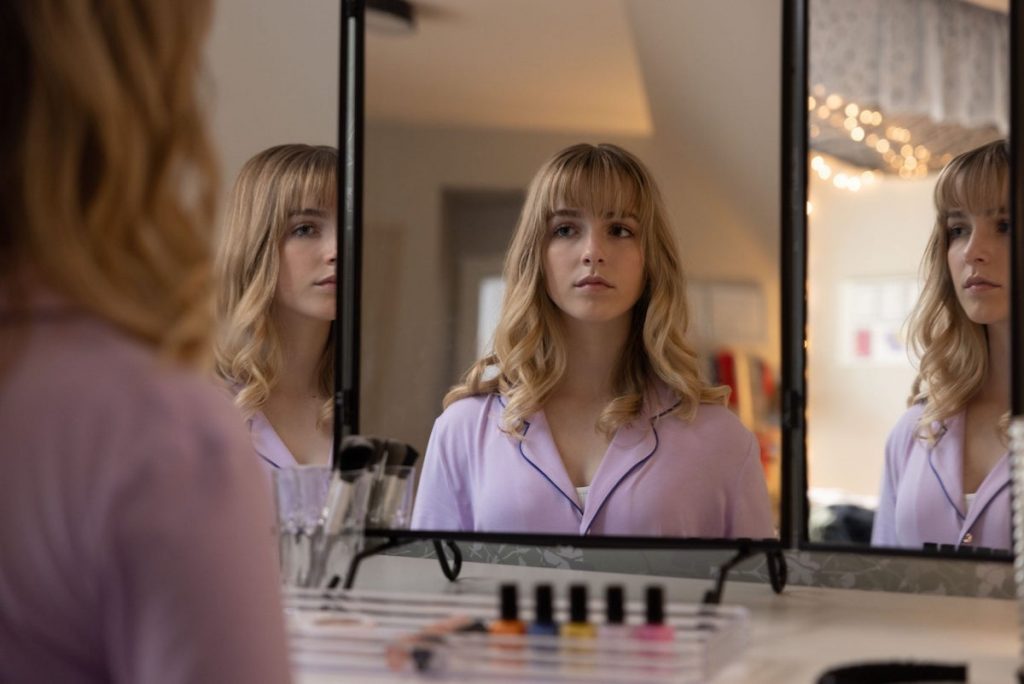 'The Bad Seed Returns' is streaming on Lifetime.
Related
'The Bad Seed Returns' on Lifetime – Cast Details, Photos, Premiere Date
If you purchase an independently reviewed product or service through a link on our website, Feeling the Vibe may receive an affiliate commission.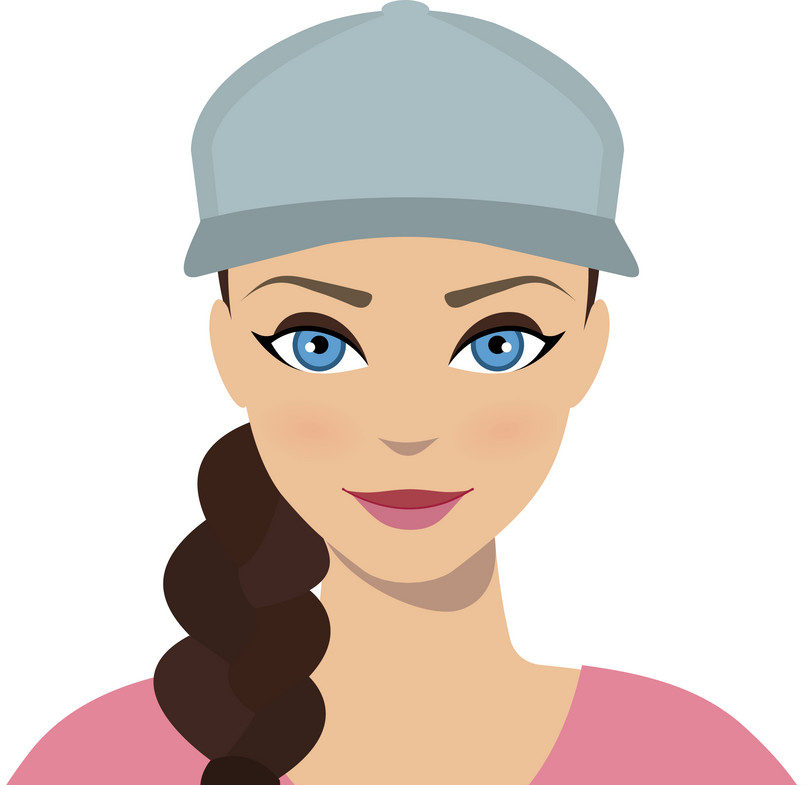 I'm Madison.  I live, breathe, and sleep pop culture. You'll either find me at festivals, concerts, or catching up on the newest Netflix shows.  For tips or comments, email [email protected]