'American Idol' season 4 is in full action again tonight on ABC with a whole new lineup of hopefuls. Tonight, March 7th, we will see singers from sunny California audition in front of the three judges, Lionel Richie, Katy Perry and Luke Bryan.
Get a full list of auditioners you will see on the show tonight below.
Laila Mach – Hailing from New York, Laila is set to dazzle the judges with her vocals and piano playing skills. Get fun facts on Laila Mach at The Reality TV.
Laila announced her American Idol appearance on Instagram. She said, "Umm my @AmericanIdol audition is airing tonight on @ABCNetwork at 8/7c??? Tune in and watch!! #AmericanIdol #IdolTonight #LailaOnIdol #LailaMach"
---
Murphy
Cheryl K. – Cheryl is no stranger to Hollywood. She has a connection to a major hit film. Her Instagram profile said,  "@CrazyRichAsians Singer: Money (That's What I Want)."
Cheryl made the announcement about her American Idol audition to Instagram by posting a video with her pup. "Today is the day!✨I always dreamed about auditioning for @AmericanIdol and it doesn't feel real that my audition is going to air tonight. Catch @JimmyChooThePomPom wearing his swagger sunnies as well! 🐶 Truly blessed and can't wait for you all to see! 🙏🏼 #AmericanIdol #IdolTonight #CherylKOnIdol"
---
Alyssa Wray – One of Alyssa's first lines in her Instagram bio says, "love like Jesus." It's safe to say Alyssa is a Christian. She also shared a behind the scenes view at what she was feeling before her audition on ABC.
Alyssa wrote, "Guys!l!! My @AmericanIdol audition airs TONIGHT at 8/7c on @ABCNetwork. I can't wait for you all to see 😍😍😍 Here's a little pic of me literally right before I went in to sing for @katyperry @lukebryan and papa @lionelrichie"
---
Raivyn "Re'h"
Heather Russell – Heather has a blue checkmark on her Instagram profile meaning it's "official." She has had some background in music already and it's obvious because has over 17k followers.
Heather posted the announcement about her American Idol appearance. "So umm… I'VE BEEN MEANING TO TELL YALL ABOUT THIS! 🙈tune in this Sunday for the premiere of @americanidol on @abcnetwork !! Check in every week and maybe you'll see meee #americanidol
---
Anthony Key – He describes himself as a pop singer and dancer on Instagram. Anthony definitely announced his part in American Idol by posting a video to his Instagram today. "Key to success is tuning into @AmericanIdol at 8/7c on @ABCNetwork and watching a performance worthy of any boyband🔑🔑🔑. Who's excited?!"
---
Michael Gerow
Ash Ruder – In her Instagram bio, she explains herself as
Singer + Songwriter
Storytelling w Tunes🕊
Child of God
She is ecstatic for her auditioned on American Idol to be aired. "TONIGHTS THE NIGHT! Are you having a watch party?! I know I am 🤩 Tune in to @abcnetwork to watch ME audition on @americanidol AT 8/7c ! It's gonna be a tear-jerker!"
---
Beane
Caleb Kennedy – Get ready to see this country cowboy enter into American Idol tonight. He already has his own single out for sale! It'll Catch Up With Me Someday AVAILABLE on all platforms, he writes on Instagram.
"Tonight, you better be going nowhere but your couch to watch my audition for @AmericanIdol at 8/7c on @ABCNetwork. #AmericanIdol #IdolTonight #CalebOnIdol " Caleb says.
---
Cameron McGhar – Cameron auditioned for "American Idol" and you will be able to see her on the March 7th episode. "Mood because I get to meet @lukebryan," she said on Instagram.
---
Abby LeBaron – Abby can't wait for everyone to see her audition on American Idol. "In case I've somehow let you forget, I'm on @AmericanIdol TONIGHT!! Watch me put on my big girl pants and face my fears at 8/7C on @abcnetwork. #AmericanIdol #IdolTonight #AbbyOnIdol" she wrote on Instagram.
---
Tune into American Idol on ABC Sunday, March 7, 2021 at 8pm EST.
---
Next: Meet the Sharpe Family Singers Featuring Samantha Sharpe from 'American Idol'
Get 5 Fun Facts on Cameron McGhar from American Idol
5 Fun Facts on Caleb Kennedy from "American Idol"
If you purchase an independently reviewed product or service through a link on our website, Feeling the Vibe may receive an affiliate commission.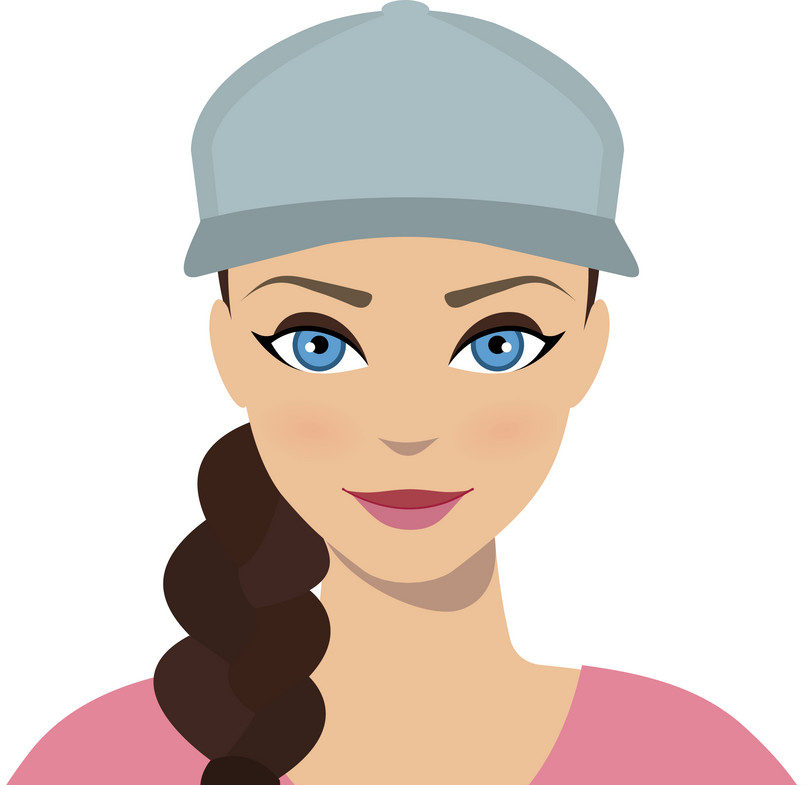 I'm Madison.  I live, breathe, and sleep pop culture. You'll either find me at festivals, concerts, or catching up on the newest Netflix shows.  For tips or comments, email [email protected]