'American Idol' is airing its last round of auditions tonight on ABC. Tune in tonight, March 14th, to see the lineup of hopefuls for season 4 of the popular singing competition.
Get a full list of contestants you will see on the show tonight below.
Steven Paul Cortez – He is a singer hailing from the city of Angels – Los Angeles. His single, "Make You Love Me" is out now according to his Instagram profile. Get 5 fun facts about Steven at The Reality TV.
Madison Watkins – We love her energy! She has a fun and spunky style just by looking at her Instagram page which has over 84k followers. Her song, Blinded is out now. You have to take a listen at the video below. Madison has been on both coasts a lot recently – from LA to NYC. In one of her posts she is seen sitting in the recording studio trying to write a new song. She said, "I tried to come up with a witty caption but the truth is I'm trying to write a song about being ghosted 3 years ago and still being ~triggered~ hahahaha"
Althea Grace – She is 21 years old from Illinois. It looks like she's been spending time out in Los Angeles, playing her guitar and singing.
Andrea Valles – She lives in Houston, Texas. Andrea posted the announcement of her audition on Instagram. She said, "HEY YOU! BE ON THE LOOKOUT FOR ME ON AMERICAN IDOL THIS SUNDAY OR THE NEXT ⭐️📺 👀 #americanidol" It garnered reactions and responses from her fellow American Idol contestants like Jake Clark and Wyatt Pike.
Jake Clark – These contestants this season are the real deal! Jake has over 166k followers on Instagram. He also has a single out called LA Guys. Jake definitely has connections to social media influencers. In a few photos he is seen with YouTuber, Sydney Serena. Fans have been speculating if they are dating – but nothing official has been announced. Jake also has photos with a former Dance Moms star, Nia Sioux. Check out the photo below!
Jackson Snelling – He is multi-talented – can play the guitar and piano. He also has a soft spot for our furry friends. Look at this picture of Jackson surrounded by his dogs on the porch.
Liv Grace Blue – Liv is one of the youngest contestants on American Idol. Though, Laila Mach is only 15. Liv is 17 years old – not even out of high school. According to The Reality TV, she just released a song called "Don't Need a Man" at the beginning of March.
DeShawn Goncalves – This singer/songwriter will be making his American Idol audition appearance on Sunday, March 14th. He loves to play the piano. Check out this video of DeShawn singing and playing the piano for B.B. King's daughter.
Alana – She goes by just one name. You may recognize her if you are a fan of Siesta Key on MTV. Brandon Gomes recorded one of his songs, Somber with Alana. She was featured in the music video. You can watch it below. See more about Alana here.
---
Zachary D'Onofrio – This isn't his first audition on American Idol. Zach entered the American Idol room in 2018. Check out the video to see his first time on the show.
Cameron Allen – This Oklahoma born guy is a singer and a baseball player. Similarly to other American Idol contestants this season, Cameron is a fan of John Mayer. He posted this cover on Instagram while singing and playing the guitar.
Vahhley – This New York City singer is thrilled to get her chance on the American Idol stage in front of the three judges and all of America. She has an adorable son that will also make his debut on the ABC show.
Luana Sandoval – She is based in the music capitol – Nashville, Tennessee. She used to live in NYC. One of her highlights from her career so far is writing a song with Madonna's guitarist. She notes this in her Instagram bio.
Wyatt Pike – This musician and singer has over 3,000 Instagram followers. He posted a video recently playing for his followers. "Welcome back to "Bits of Tunes"! This week: mouthwash, strawberry jelly, a hotel phone, and a song I'll be releasing soon. (More info soon…) Thanks for watching!" he said.
Brianna Collichio – She is also one of the young contestants on American Idol this season. She is only 15 years old and from New York.
Ava August – Ava has over 20k followers on Instagram. She will be seen on the March 14th auditions on ABC. She goes by this line, "music is the gateway to the soul." She likes to sing and play the piano. Ava posted a video of herself playing Olivia Rodrigo's song Driver's License. Check it out.
Sloane Simon – Sloane is a contestant on American Idol Season 4. She is a cheerleader, singer, and guitarist. Check out this video from her Instagram where she sings "Fever."
Danny Falco – According to his official Instagram, he describes himself with the following words – Actor, Musician, Hippie, Husband,Stepdad, Former X Factor Contestant, Ex Boyband Member.
Colin Jamieson – Colin is a contestant on American Idol Season 4. He is a singer, musician, and producer. And he loves his furry friends – proof in the photo below!
---
Tune into American Idol on ABC Sunday, March 14, 2021 at 8pm EST.
---
Get 5 Fun Facts About Jake Clark from American Idol
Learn More About Sloane Simon from American Idol
If you purchase an independently reviewed product or service through a link on our website, Feeling the Vibe may receive an affiliate commission.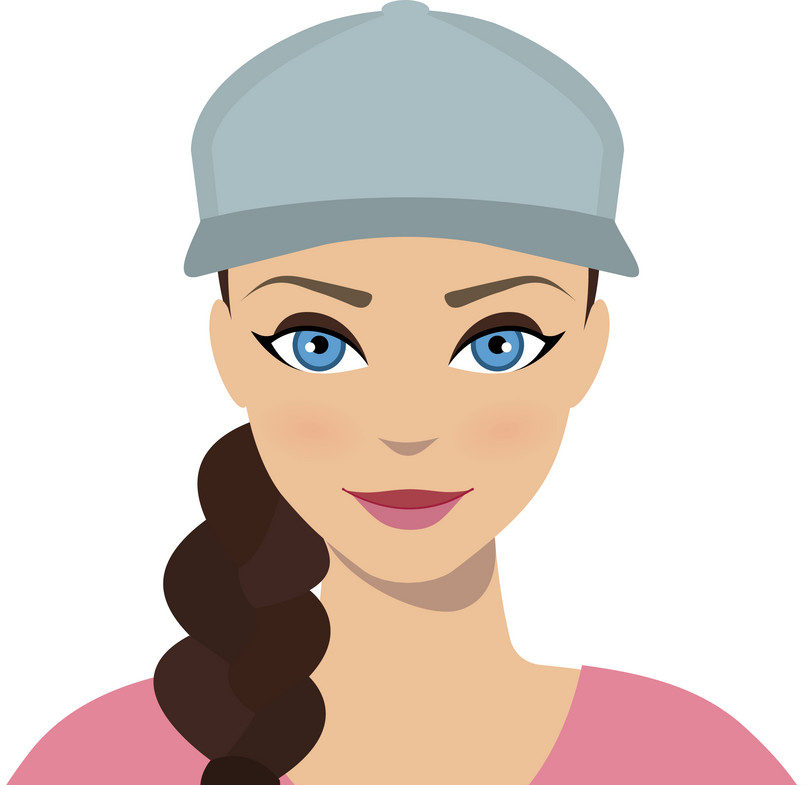 I'm Madison.  I live, breathe, and sleep pop culture. You'll either find me at festivals, concerts, or catching up on the newest Netflix shows.  For tips or comments, email [email protected]