The all-new film, Nancy Drew and the Hidden Staircase will be out in theaters on Friday, March 15, 2019!
We all know the name Nancy Drew, but what will the movie be about you ask? It's a teen mystery film following high school enemies Nancy (Sophia Lillis) and Helen (Laura Wiggins) who become "frenemies."
After 16 year old Nancy Drew and her father relocate to a small town, she longs for excitement and adventure. Nancy gets just what she wished for when she is asked to help solve some mysterious ghostly activity.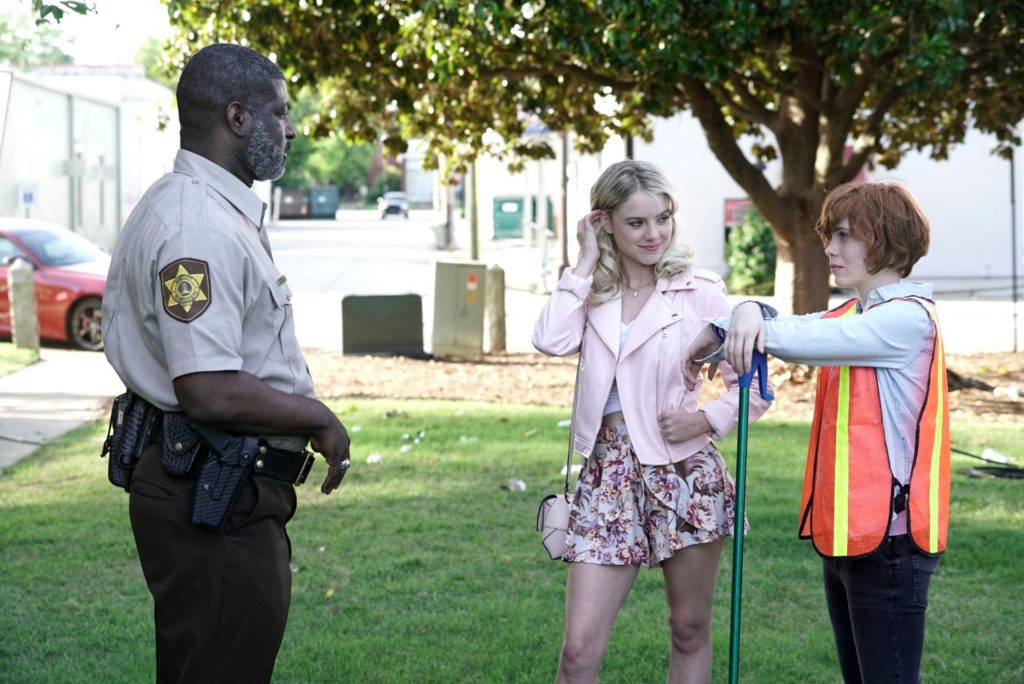 Frenemy Helen's Aunt Flora's home is being haunted by ghosts. Can they explain the creaking footsteps and exploding lightbulbs? These two are put on the mission in the new film, produced by Ellen DeGeneres, Jeff Kleeman, and Chip Diggins for Warner Bros. Pictures.
Check out the Nancy Drew and the Hidden Staircase Trailer below:
Who are the Frenemies in Nancy Drew and the Hidden Staircase?
Sophia Lillis plays Nancy Drew
Sophia is 17 years old from Brooklyn, New York.
She has a twin brother, Jake.
Loves Harry Potter – recently saw one of her favorite films and highly recommends it.
Filming for Nancy Drew and the Hidden Staircase wrapped in June 2018 and she was on her way back home.
Sophia is a skater chick – look at her with a brand new longboard!
Laura Wiggins Plays Helen
Laura might look young for her age but she is actually 30 years old, her birthday is August 8, 1988.
She loves making pizza – cooking with a dough from Trader Joe's in a recent Instagram post.
Laura isn't only an actor, she is also a musician. She plays the guitar and sings.
She married actor Kyle Weishaar in 2018.
Laura was born in Athens, Georgia.
Loves football, she's a big Rams fan.
Get a Sneak Peek – check out this exclusive video clip from the movie!
Nancy Drew and the Hidden Staircase is in theaters on Friday, March 15, 2019.
Diana is the co-editor-in-chief of Feeling the Vibe. She loves pop culture and is always up to date on the latest news. If you have any tips or comments, email diana@feelingthevibe.com.