Betrayal, broken hearts, and a whole bunch of drama: that's how season 2 of Siesta Key can be summed up. And it's all coming to an end tonight with the season 2 finale airing at 9/8 c on MTV.
We have the breakdown for you on what to expect from tonight's final episode, so keep reading below for all the details!
What will happen on tonight's finale?
Of course, there's a party, because in Siesta Key, there's always a party. This time Cara throws a soiree, only to have it be destroyed by screaming matches and lost loyalties. One of those screaming matches happens to be her own, with Garrett about Kelsey.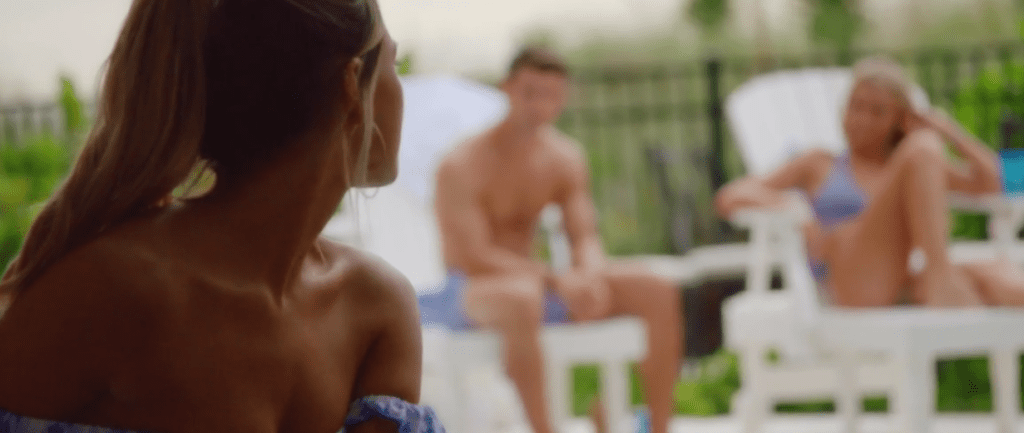 Cue a jealous Cara, and a defensive Garrett. He tries to explain it to Cara, but she is simply not having it. Check out a sneak peek below!
Meanwhile, Pauly Paul's big mouth gets him in hot water again, although this time, it's not with his grandmother. Tonight's targets are Juliette and Chloe, whom Pauly goes after in defense of Alex.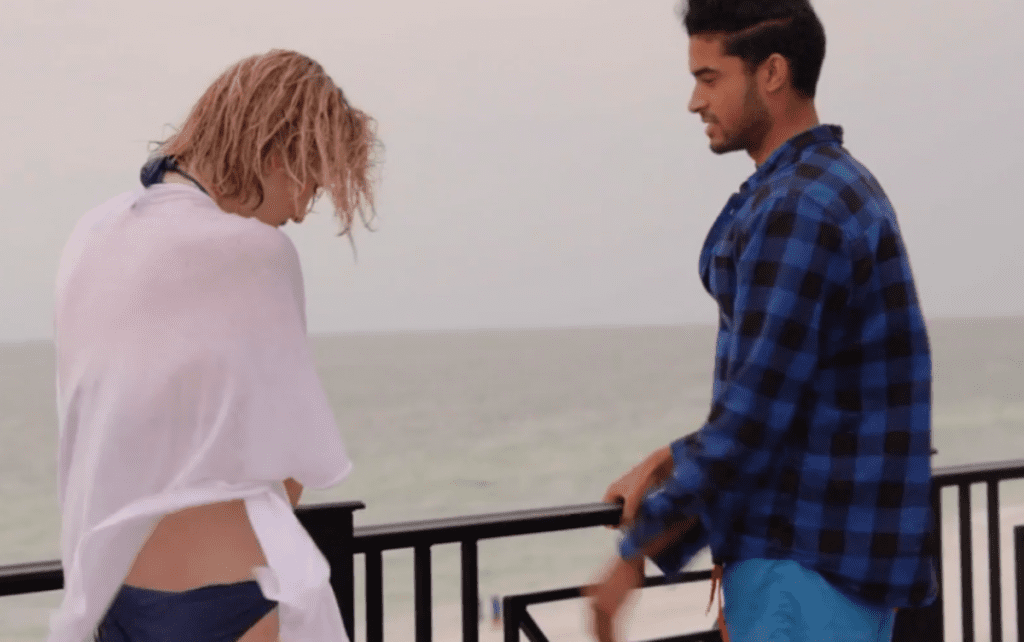 Water was thrown, words were said, it's a whole mess. Speaking of messes, that describes Brandon's feelings for Madisson, who also just got out of a relationship. Kelsey urges him to tell her how he feels, but we'll have to tune in tonight to see how that goes (if it happens at all)! Bradisson or no Bradisson? That is the question.
So what does this all mean?
Well, let's quickly recap what we currently know: Jalex is done per the show's timeline; and IRL they are really done. So it's highly doubtful that there would be a reconciliation between Juliette and Alex.
As for Garrett, it's unclear whether or not he's together with Cara though it appears like they are based on social media, but one thing is for sure: Kelsey is still very much in love with her current BF, Jacob.
As for fan-favorite couple Bradisson? Well, as of right now, neither Brandon or Madisson haven't posted any current photos with their significant others, so there's no social media evidence that they are back with their respective partners. They still remain friends though, so if nothing else, at least they are on good terms with each other.
Everyone knows everyone in Siesta Key. Image Credit: IG @ChloeTrautman.

Queen Bee Juliette having fun in the sun. Image Credit: IG @SiestaKey.
This season has definitely given us ups and downs, plus all the unique moments that make this reality show, well – a look on the real life of these guys and girls in Siesta Key.
Crossing our fingers for a part 2 of season 2, or a season 3, because something tells us that with this group, the drama never stops.
Be sure to tune in to the season 2 finale of Siesta Key at 9/8 c only on MTV!
Kari Highman is a Beauty and Fashion Blogger at Feeling the Vibe Magazine. Otterbein Alum (2017) – English & Psychology. Always learning & creating. Avid fan of mid 2000's TV & pop music. Comments or tips, email kari@feelingthevibe.com