Love is Blind season 2 has taken over social media, and been a huge hit for Netflix. Now, there's even more excitement brewing thanks to the announcement of a reunion special on March 4. We've got details for you below, including who from the season 2 cast will be featured, what could be discussed, and more.
---
First, a quick recap of Love is Blind Season 2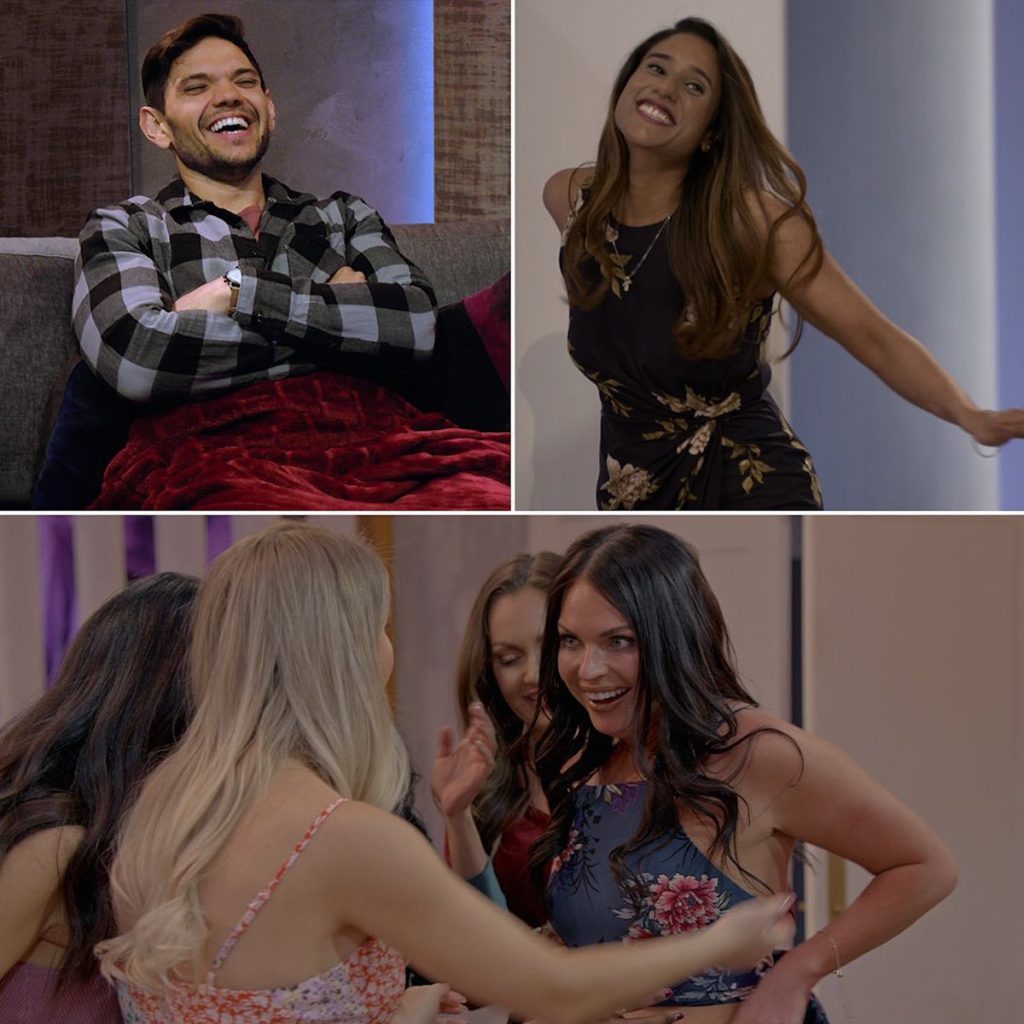 Love is Blind season 2 premiered on Netflix on February 11, quickly topping the "most watched" charts. It's been a hit for Netflix, and fans have been discussing it all over social media, from which couples they liked, to those they didn't. Season 2 was released a couple years after the first season, so fans were anxiously awaiting its return, and it did not disappoint.
For anyone that needs a quick rundown of the show's premise, single people are brought together to date each other, unseen. They hangout from the comfort of their pods, chatting, getting to know each other, all through an opaque wall. If they make a connection, then the wall breaks down, so to speak, and they're allowed to see each other face-to-face…after they get engaged! Each couple has a month to decide whether to get married or go their separate ways. Vacations, visiting their hometowns, meeting each other's families are all on their to-do lists before making it down the aisle. Once it's time for the wedding, it's the ultimate choice: do they say "I Do" or do they walk away?
In season 2, two of the show's featured couples said "I Do" onscreen; the remaining couples did not follow through on their engagements, either parting ways or leaving things open-ended, according to TODAY. There were 6 couples that ultimately made it to the engagement stage on the show:
Danielle Ruhl and Nick Thompson
Shake Chatterjee and Deepti Vempati
Kyle Abrams and Shaina Hurley
Natalie Lee and Shayne Jansen
Mallory Zapata and Salvador Perez
Iyanna McNeely and Jarrette Jones
In the season 2 finale, the fates of these couples were revealed. Danielle and Nick were the first to wed; Shake was left at the altar by Deepti; Shaina and Kyle split. Shayne and Natalie were trying to work things out, but did not say "I Do." Mallory and Salvador went from being engaged to taking things slow; last but not least, Jarrette and Iyanna had a successful wedding on the season 2 finale.
---
Love is Blind Season 2 Reunion: Premise + Premiere Date
All the cast members from season 2 will be returning to reveal how their lives have changed since filming season 2. While the reunion premieres a week after the season 2 finale dropped, the cast actually filmed everything for season 2 in 2021. So, it's been a long time coming for them to see everything unfold in the reunion.
The cast is likely to share the status of each of their relationships, because even though not everyone made it down the aisle this season, that doesn't mean they didn't make it work post-show. The season 2 finale will also be addressed, so expect married couples Danielle and Nick and Jarrette and Iyanna to discuss their lives together.
If social media comments from the cast are any indication, the reunion gets heated. Kyle commented on the show's official Instagram post announcing the reunion, writing: "Just me enjoying the train wreck😜," while co-star Shake said: "Imma warn you. I KEEPS IT REAL AT THIS REUNION."
The show's official Instagram account posted a sneak peek of the reunion special, where it looks like another couple is confronting their issues head-on. Shayne is talking to Natalie about how she hasn't owned up to her side of things, of why their relationship didn't work to say "I Do." Natalie's listening intently, trying to see where he's coming from, while the other cast members look on. Watch the emotional clip below:
Tune into the Love is Blind season 2 reunion special on March 4, streaming only on Netflix.
---
RELATED ENTERTAINMENT NEWS
'Too Hot to Handle' Season 3 on Netflix – Cast, Trailer, Photos & Everything Else to Know
Everything You Need to Know Joe Millionaire: For Richer or Poorer on FOX
Netflix's 'The Circle' Season 2: Meet the Cast, See Trailer, & More
Kari Highman is a Beauty and Fashion Blogger at Feeling the Vibe Magazine. Otterbein Alum (2017) – English & Psychology. Always learning & creating. Avid fan of mid 2000's TV & pop music. Comments or tips, email kari@feelingthevibe.com