Steve Harvey is back with an all-new show on ABC. Judge Steve Harvey will show Steve serving as judge, jury, and star as he uses common sense to solve people's problems. Get details on the series premiere, second episode, photos, premise, and more below.
---
Judge Steve Harvey Series Premiere
Judge Steve Harvey premieres on January 4, and the first episode is titled "Not Mending Faces." Per ABC's official press release: "In the first case, neighbors and former friends sue each other for the cost of repairs after allegedly damaging a fence during a holiday party. In the second case, sisters argue after one demands that the other owes her money, claiming she used the money donated to pay for their brother's funeral expenses on herself instead. In the third case, another pair of siblings clash when a sister sues her younger brother, a carpenter, for unfinished work for which she already paid."
Nancy is Steve's trusted bailiff, and will be by his side throughout the series. If you're wondering whether or not Steve is a real judge, the answer is no, he is not. According to Good Housekeeping, even though he's not a real judge, he'll use his personal experience to help him with these cases. Steve doesn't actually have a law degree either, but he does have an honorary doctorate from Alabama State University. As he jokes in a promotional video for his show, "I'm not a lawyer, but I am about to be all up in your business."
The first episode features Steve, Nancy, and a couple members from his first cases have been revealed too. They are: Erin Wytiaz and Drake Spann. You can see them in the promotional photos below.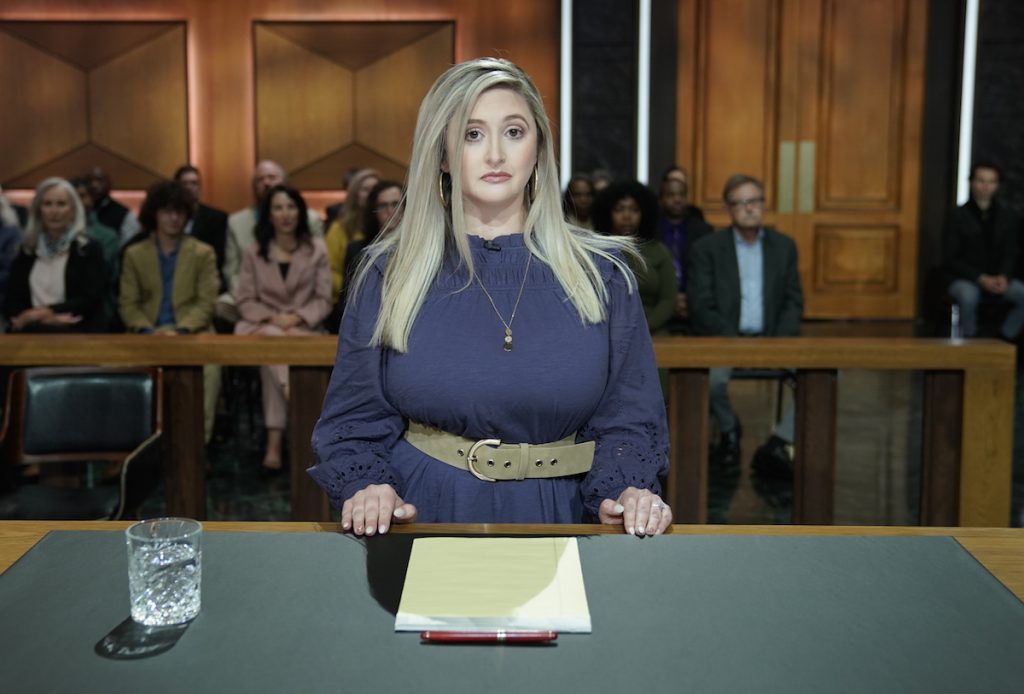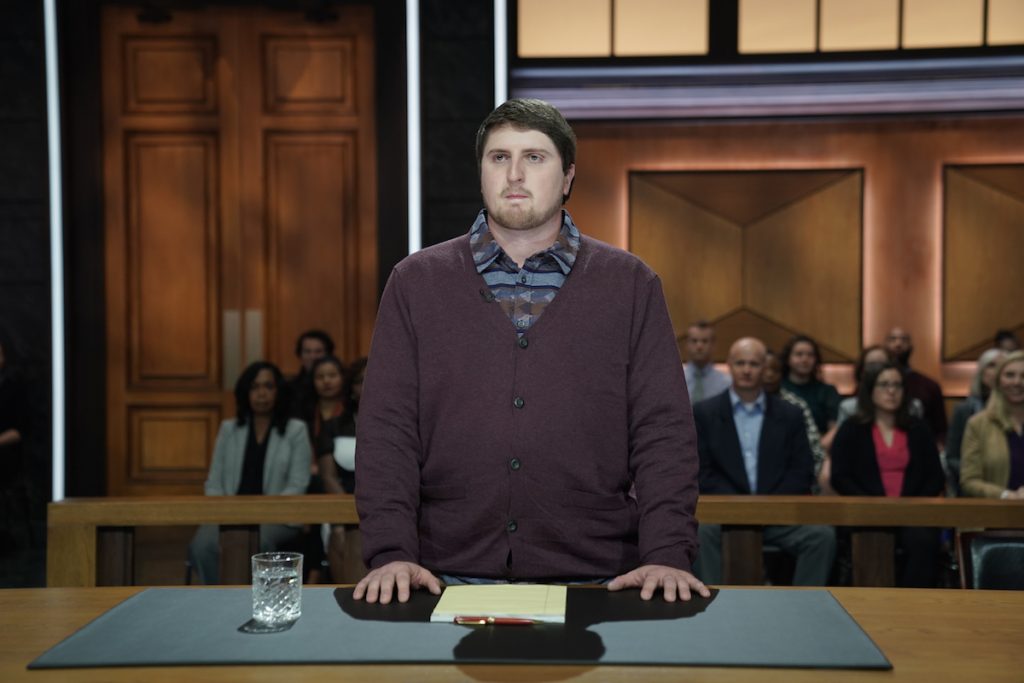 What else can viewers expect from Judge Steve Harvey?
Viewers can expect Steve to bring lots of laughs to his courtroom cases, from quick quips to his signature sense of humor. If you recall, the comedian had his own talk show for years, and hosts Celebrity Family Feud. The second episode of Judge Steve Harvey will air on January 11 and is titled "Stuck on Stupid."
According to ABC's official press release: "In the first case, a woman accuses her boyfriend of 20 years of breaking his promise to marry her and has since become opposed to marriage. In the second case, a woman sues a raffle prize organizer for travel costs she was forced to pay during a supposed all-expense-paid trip. In the third case, a man alleges that his longtime friend, a caterer, intentionally sabotaged a special date with his new girlfriend." Sounds like there's quite a bit of relationship drama to be had on this second episode. Hopefully Steve will be able to handle it and see who's in the right, and who's in the wrong when the episode airs on January 11.
While there are no photos released for this second episode yet, we do have a trailer of the new series for you below. As you can see, Steve is here for "the whole truth, and nothing but the truth."
Last but not least, the show's official Instagram account released a behind the scenes tour of the courtroom set they use. Looks like they all have a blast filming, and the series should be refreshing for fans on Tuesday nights.
Tune in to the series premiere of Judge Steve Harvey on January 4 at 8/7c on ABC. You can also stream the episode the next day on Hulu. Episode 2 airs the following Tuesday, January 11, same time and place.
---
MORE STEVE HARVEY NEWS
The Queer Eye OG on 'Celebrity Family Feud' vs the New Queer Eye- See Photos!
Andy Cohen Joins The Real Housewives on 'Celebrity Family Feud'- See Photos!
Maddie Ziegler Answers: "Name a Fruit a Teenager Might Practice Kissing On?"
If you purchase an independently reviewed product or service through a link on our website, Feeling the Vibe may receive an affiliate commission.
Kari Highman is a Beauty and Fashion Blogger at Feeling the Vibe Magazine. Otterbein Alum (2017) – English & Psychology. Always learning & creating. Avid fan of mid 2000's TV & pop music. Comments or tips, email [email protected]