The Hills are back and better than ever! The MTV reboot (The Hills: New Beginnings) has already sparked intense buzz around the cast, their lives, and how excited fans are to see them back on their TV screens. But what exactly has the cast been up to since the original series ended in 2010? We have all the details to catch you up on Brody Jenner, Frankie Delgado, Whitney Port, Audrina Patridge, Justin Bobby, as well as Stephanie, Heidi, and Spencer Pratt. Keep reading below for 30 fun facts to get you up to speed before the next New Beginnings episode!
BRODY JENNER
Since The Hills' end, Brody has found love with wife Kaitlynn Carter. The two were married last year in a gorgeous ceremony. If you want 20 more facts on Brody and his wife, Kaitlynn, check out Feeling the Vibe's other post on the couple! Brody's career didn't slow down either: he has appeared on his stepsister's Kim, Kourtney, and Khloe Kardashians' shows Keeping Up with the Kardashians, and Kourtney and Kim Take New York.
He even appeared on his father Caitlynn Jenner's E! reality show I Am Cait. In 2015, Brody headlined his own podcast (which he executive produced too) called Sex with Brody, where he candidly discussed his past and present relationships. In addition to his lead role on The Hills: New Beginnings, Brody is also leading an electronic dance music (EDM) band under the moniker AHZ. The group debuted their music video on Thursday, June 28 on MTV, but you can see it below too:
FRANKIE DELGADO
Frankie also got himself hitched after The Hills ended. He married his girlfriend, Jennifer Acosta in 2013. The couple have two children together, a son (Francis) and daughter (Isabella). As far as his work, Frankie is still in the clubs, just not in the same way as back in the day. See instead of partying it up, he's actually the one behind the scenes, creating the clubs and party atmosphere for others! He's partnered with clubs in Vegas, Hollywood, and LA to bring a fun sophistication to the scene. Both he and his wife Jennifer now appear on The Hills: New Beginnings. If you want more background into the couple's timeline, check out our article on their relationship!
---
WHITNEY PORT
When Whitney left The Hills, she moved to The City – no really, that's what the MTV spinoff was called! She then took a long break from reality TV, focusing on her designs. She released her fashion line, Whitney Eve in 2009, and wrote a book about her life in fashion called True Whit: Designing a Life of Style, Beauty, and Fun in 2011. In her personal life, she married boyfriend Tim Rosenman in 2015, with whom she has a son (Sonny, born in 2017).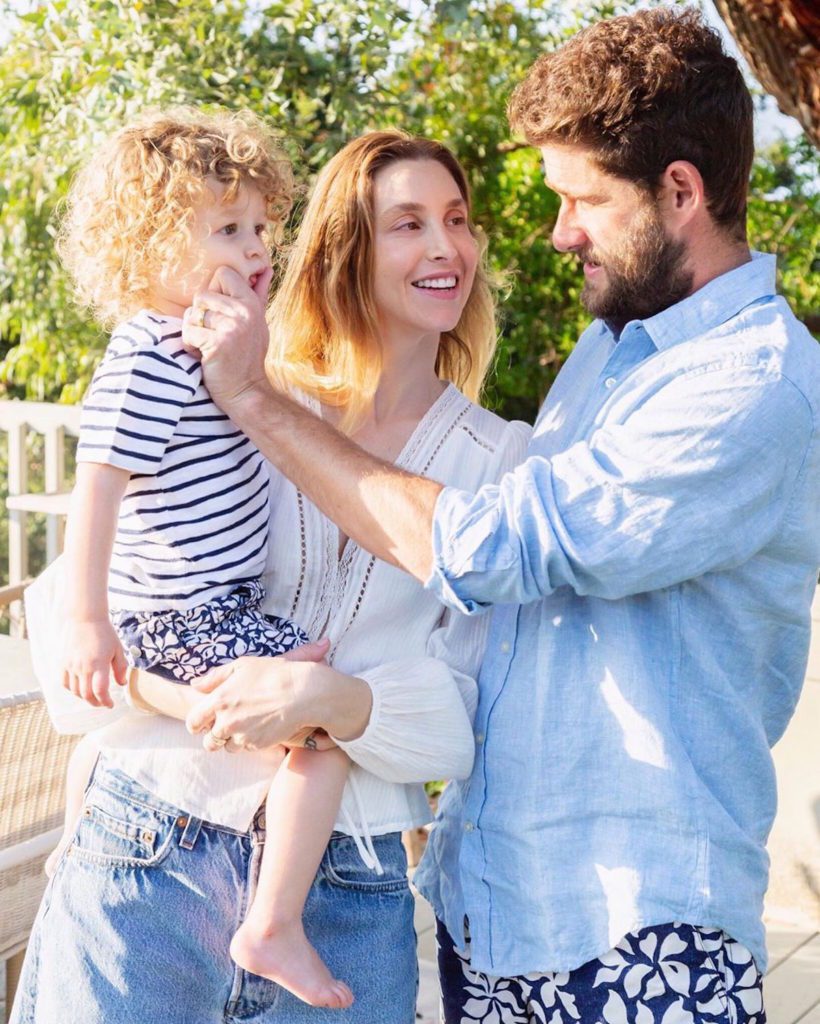 ---
JUSTIN BOBBY
What hasn't Justin done since his Hills days? He's continued his work in the music business, as a vocalist, guitarist, and percussionist for the band BobbyrocK. His background as a hairdresser (he used to style Maroon 5!), helped him to launch his own hair product line in 2012. BRUSH YOUR HAIR was also the name of the subsequent salons he opened around LA. Oh, did we mention he stills rides motorcycles? And still has an affinity for leather jackets? No? Well he does – so not everything has changed since The Hills.
---
AUDRINA PATRIDGE
Audrina has been busy since The Hills' end in 2010! She reunited with on/off ex Corey Bohan in 2014, and the two tied the knot in 2016. While they share a daughter named Kirra, the couple has since parted ways; their divorce was finalized last year. Audrina's professional life has been bustling too: she serves as the CEO of Prey Swim, a swimwear line dedicated to making an environmental impact. Audrina's mission with the line is to help endangered sharks and overall sea conservation education. She also has partnerships with Third Love and FabFitFun.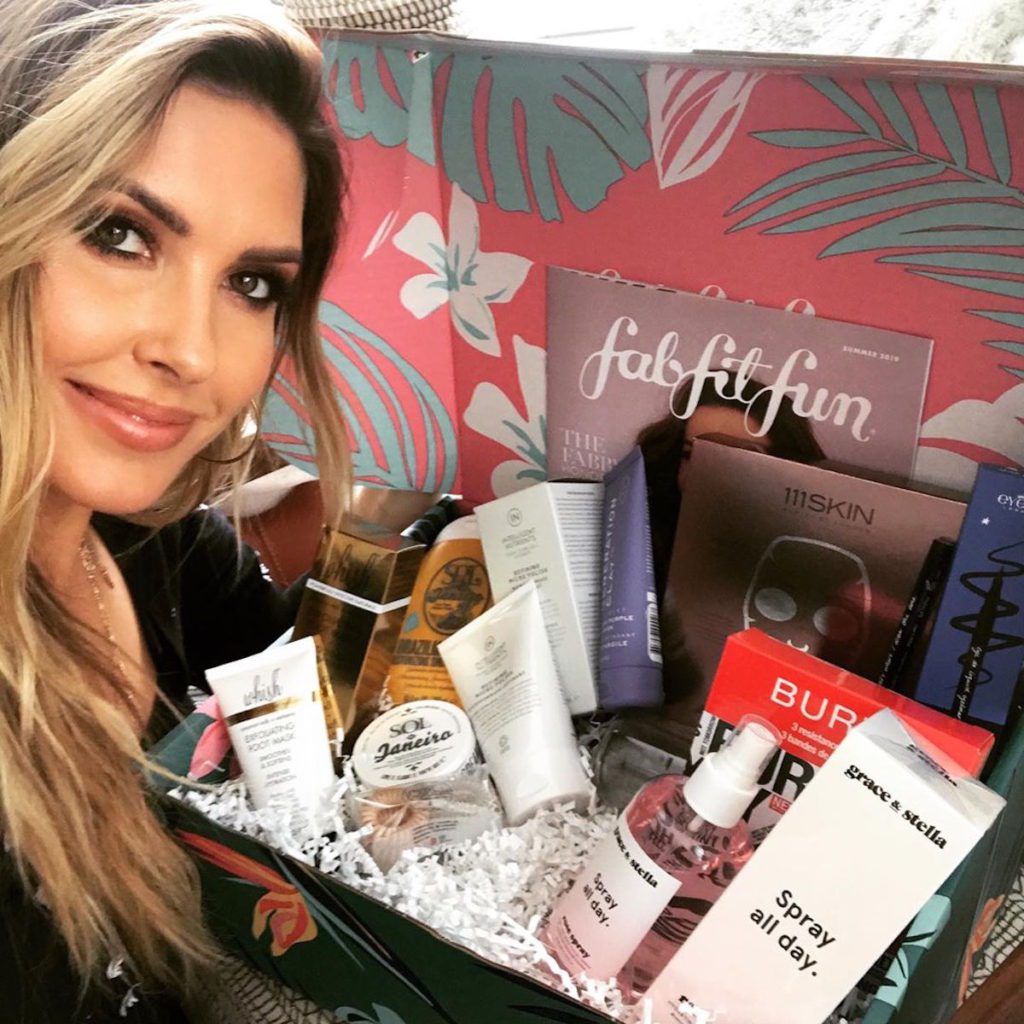 ---
STEPHANIE PRATT
Stephanie left everything behind after her Hills time came to an end. She moved to London, where she found stardom in the British Celebrity Big Brother series, as well as the UK reality show Made in Chelsea. Stephanie has been featured in several fashion blogs, such as UK's "FHM" and the US' "H" and "Runway." In 2017, she released her own clothing collaboration with Goddiva.
---
HEIDI AND SPENCER PRATT
Ah yes, everyone's favorite "love to hate them" couple ("Speidi", as they were dubbed on The Hills) Spencer and Heidi weren't shy about stirring the pot. These days though, the two are all about focusing on family and taking time to go after their goals. Spencer finished his undergraduate degree in political science from USC in 2013; Heidi gave birth to their son, Gunner in 2017.
In terms of their career, the couple participated on I'm a Celebrity, Get Me Out of Here and Celebrity Big Brother. In 2018, Spencer won "Snapchatter of the Year" at the Shorty Awards. Heidi pursued a music career in 2010, releasing her debut album "Superficial"; but has since put the music on hold to focus on her son. And of course, it wouldn't be a Speidi post without an update on Spencer's crystal obsession: he does in fact, continue to use crystals, even releasing his own line called Pratt Daddy.
---
Catch this awesome cast in action on The Hills: New Beginnings, which airs new episodes Mondays at 10/9 c, only on MTV!
MORE ON THE HILLS: NEW BEGINNINGS CAST
Audrina Patridge Reconnects with Justin Bobby in The Hills: New Beginnings Season Premiere
The Hills Star Heidi Montag Pratt Talks Rift Between Her and Lauren Conrad
The Hills' Justin Bobby Says He and Audrina Patridge Will "Always Have a Spark"
Kari Highman is a Beauty and Fashion Blogger at Feeling the Vibe Magazine. Otterbein Alum (2017) – English & Psychology. Always learning & creating. Avid fan of mid 2000's TV & pop music. Comments or tips, email kari@feelingthevibe.com