Summer is here, and no one is more prepared to entertain than Hallmark Channel. The network is known for its feel-good films, and during the month of June they have 3 new ones for fans to enjoy!
From music to finding your perfect match, there are a lot of themes that are sure to liven up your summer movie schedule. Keep reading below for more details on the 3 new movies, plus the actors who star in them.
Country at Heart – June 6 at 9/8 c
Country music fans, this one's for you! Nashville singer-songwriter Shayna Cook (Jessy Schram) teams up with popular songwriter Grady Parker (Niall Matter) to record a new hit song. During the process, the two become closer than they thought, but can their connection last beyond the music? You can check out some photos from the movie below: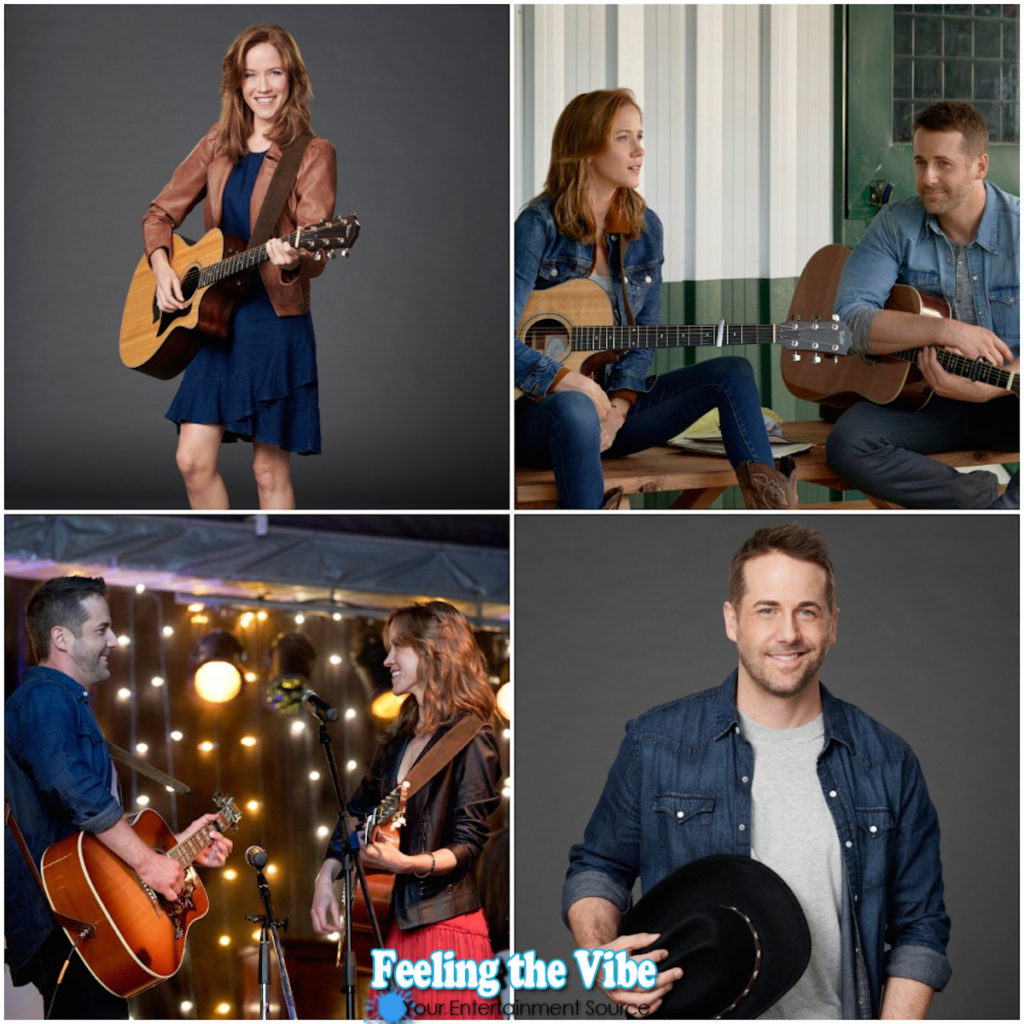 Fans may recognize both Jessy and Niall from other Hallmark Channel movies, including Road to Christmas and the latest 3 installments of the Aurora Teegarden Mysteries franchise, respectively.
Outside of Hallmark movies, other notable roles for Jessy include a lead role in TNT's Falling Skies, as well as a guest spot on ABC's Nashville. She most recently wrapped a guest spot on NBC's Chicago Med, and is originally from Chicago. She's also a singer-songwriter, which lends itself well to the role of Shayna.
Niall is a well-known Canadian actor, and got his start on the CTV series The Best Years. In American television, you may know him from his roles on Syfy's Eureka, or from the CW's Melrose Place and 90210. His most recent guest spot was on ABC's The Good Doctor. It'll be interesting to see him in a musical role!
Love in the Forecast – June 13 at 9/8 c
A little romance, and a little realism balance each other out perfectly in this film about meteorologist Leah Waddell (Cindy Busby), who decides to put dating on hold to focus on her career. That mission gets more difficult when a cute new guy named Mark (Christopher Russell) moves in next door. Can she keep her promise of singledom? Or will Mark's charm be irresistible? You can check out some photos from the movie below: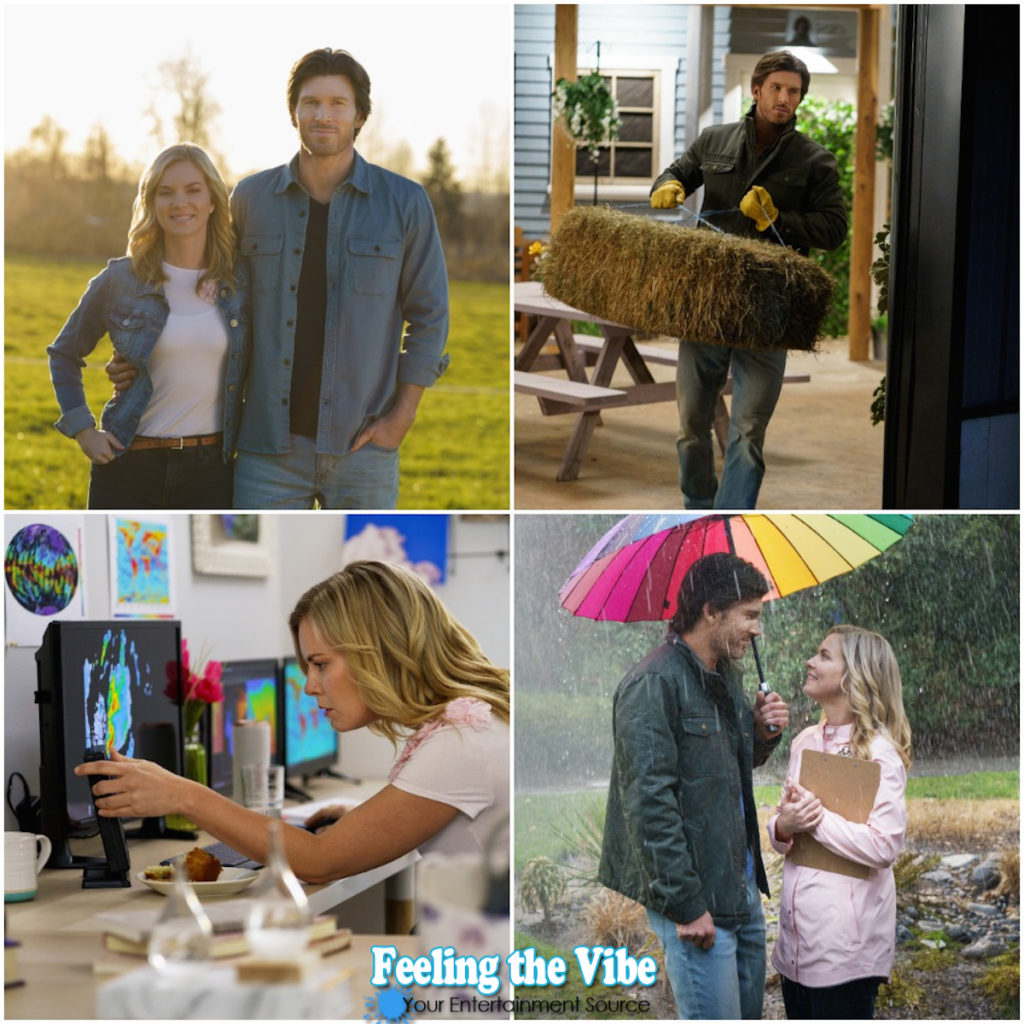 Hallmark fans will recognize Cindy from Royal Hearts and Marrying Mr. Darcy; they will recognize Christopher from Love Unleashed and The Mistletoe Secret.
In addition to her Hallmark films, Cindy has had numerous guest spots on CW shows, including The Secret Circle, LA Complex, and Supernatural. She had a regular role on the popular series Heartland as well.
Christopher's resumé showcases quite a few TV roles too, including iZombie, Star Trek: Discovery, and Tom Clancy's Jack Ryan. You may have also seen him in the indie film Gone Tomorrow, or the dance movie Center Stage: Turn It Up.
Love Under the Olive Tree – June 20 at 9/8 c
If you're a fan of the frenemy-to-lovers trope, then you will like this movie. Love Under the Olive Tree pits spirited Nicole Cabella (Tori Anderson) against her former childhood crush, hotshot Jake Brandini (Benjamin Hollingsworth) in an olive oil competition.
Their families don't get along, as they've been at each other's throats for years. Will Jake and Nicole be able to pull their families together before they're pulled apart from each other? You can check out some photos from the movie below: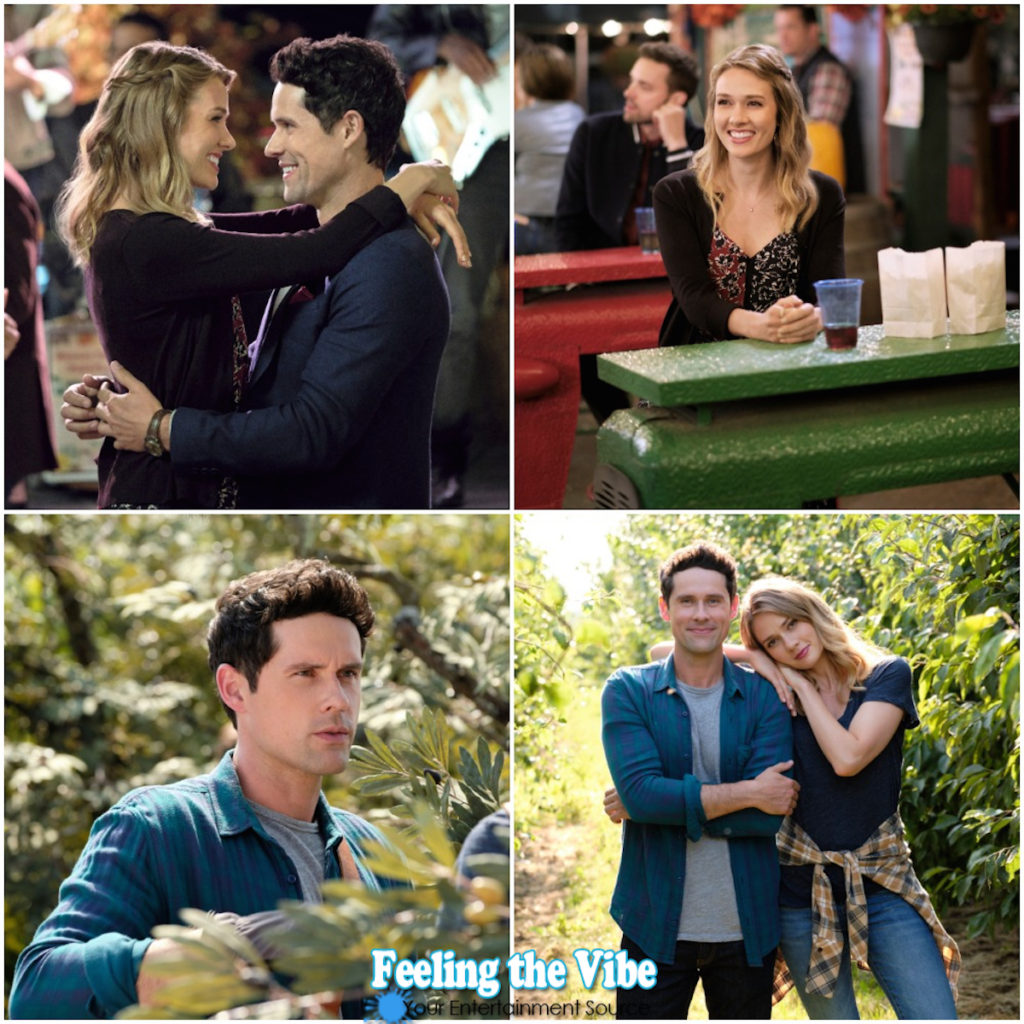 Hallmark movie watchers will know Tori from her role in Return to Christmas Creek, and Benjamin from A Godwink Christmas: Meant For Love.
Aside from Hallmark, Tori starred in the CW's No Tomorrow, and a year-long guest spot on NBC's Blindspot. Other credits include guest roles on Nickelodeon's The Other Kingdom, as well as the CW's LA Complex and Reign.
Benjamin is a native Canadian actor who quickly found success in small roles on CTV shows Degrassi, Heartland, and The Line. You may have also seen him in the short-lived CW drama The Beautiful Life, alongside Mischa Barton, Sara Paxton, and Corbin Bleu. His most recent role was on the Netflix series Virgin River.
You can check out all these films when they air on Hallmark Channel during the month of June for the "A Little Romance" movie event. It'll kick off with Country at Heart on June 6; Love in the Forecast on June 13; Love Under the Olive Tree on June 20. Happy movie watching!
---
MORE HALLMARK CHANNEL MOVIE NEWS
Get the Looks from Hallmark's Cherished Memories: A Gift to Remember 2
Get Candace Cameron Bure's from Hallmark Movie, Aurora Teegarden: Heist and Seek
Get the Looks from Hallmark Channel's New Film, Holiday Date
If you purchase an independently reviewed product or service through a link on our website, Feeling the Vibe may receive an affiliate commission.
Kari Highman is a Beauty and Fashion Blogger at Feeling the Vibe Magazine. Otterbein Alum (2017) – English & Psychology. Always learning & creating. Avid fan of mid 2000's TV & pop music. Comments or tips, email [email protected]