Kendall Vertes, Chloe Lukasiak, and Kalani Hilliker are finished with Thanksgiving and ready for the tour! After a day of press the girls took to the road for their first show in Los Angeles, California.
Kalani posted a behind the scenes photo from rehearsal right before going off to tour. Posting "Moooodddd. (BTW we are rehearsing for tour and I am so so so so so excited to meet all you angels!!!"
https://www.instagram.com/p/BcGeUotAiJ5/?taken-by=kalanihilliker
Videos were caught on the road from various fans throughout social media. In the video montage below you see Chloe kneeling down to talk to a fan in the bottom right. On the top left you heard Kalani answering a question from the Q&A. Then on the top right you see a small video clip of a fan asking Chloe's mother, Christi, where she shops and where she gets her clothes.
Christi talks about her style saying the following:
The skirt is from Zara
The top is from Revolve
The shoes are from Chloe's closet..to which Chloe said, "Mom!!"
https://www.instagram.com/p/BcQhcu3DKh7/?tagged=theirreplaceablestour
While in Los Angeles, the girls had a chance to catch up with another Dance Moms girl, the one and only, JoJo Siwa plus her mother Jessalyn! JoJo was there sporting her signature hairbow and brightly colored style. Check it out below:
https://www.instagram.com/p/BcQa4N4FPz8/?taken-by=kendall_queen_vertes
Megan Nugent, a dancer and part of the MSA Agency in artist development was there to cheer the girls on posing for a photo with Kalani, Kendall, and Chloe.
https://www.instagram.com/p/BcQtyvVAJ5r/?taken-by=meagannugent1
Catch a little glimpse of Kendall and Kalani performing in one of their numbers.
https://www.instagram.com/lovelygal525/
As usual, drama appears to follow this tour. While they performed in Los Angeles on Saturday night and San Francisco on Monday, December 4th, it looks like some other upcoming dates have been canceled.
The shows on December 5th and December 6th at Roseland Theatre in Portland, Oregon and Showbox SoDo in Seattle, Washington have been canceled due to "unforeseen circumstances." All tickets will be refunded.
On the day of the first performance, Kalani posted "OMG our first show of the Irreplaceables Tour is tonight in LA! I'm so excited to dance and meet you guys! Tickets are also available at the door!"
https://www.instagram.com/p/BcNQuaCA3lF/?taken-by=kalanihilliker
Kendall and Kalani posted a model-like photo with the simple caption, "Double the trouble."
https://www.instagram.com/p/BcQty_rAPs4/?taken-by=kendallvertes
Kendall Vertes "First show today. Just would like to thank my fans who have supported us through our journey. We would not be here without every single one of you. I love you guys!"
https://www.instagram.com/p/BcOAm6nAMfd/?taken-by=kendallvertes
Kalani grabbed a photo in front of the legendary Golden Gate Bridge in San Francisco, stopping into town for their Monday, December 4th show.
https://www.instagram.com/p/BcQxVXaAL3O/?taken-by=kalanihilliker
Get your tickets for The Irreplaceables Tour and check out where they will be next!
Check Out More on The Irreplaceables Tour
http://blog.feelingthevibe.com/news/nia-and-her-mother-speak-out-on-the-irreplaceables-tour/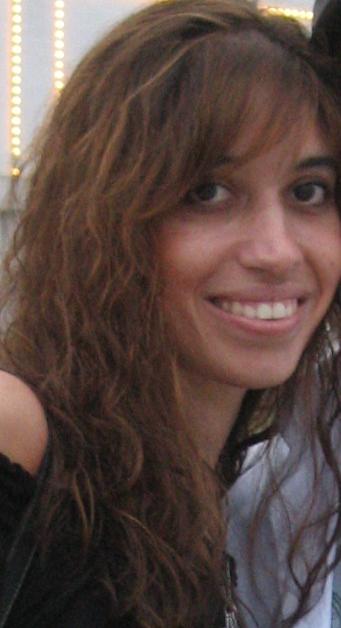 Kristen is co-editor-in-chief of Feeling the Vibe Magazine.  Music lover, pianist, and marketing professional.  Contact me for any tips or comments at Kristeneditor@feelingthevibe.com .