Shark Tank is all new tonight with another group of motivated entrepreneurs entering the tank to face the sharks for a dream at owning their own businesses.
Three male entrepreneurs, Teddy Giard, Logan Lamance, and Austin Maxwell all hail from Clemeson, South Carolina and work together in Kanga.
What is Kanga?
It is a line of products that promises to keep your beverages nice and cool!
They hope to convince the investors that Kanga Kase Mate is a nice alternative to those unattractive bulky ice coolers. Instead, Kanga's Kase Mate is a three-layer insulating cooler for up to 24-packs of beer and soda.
Who Works for Kanga?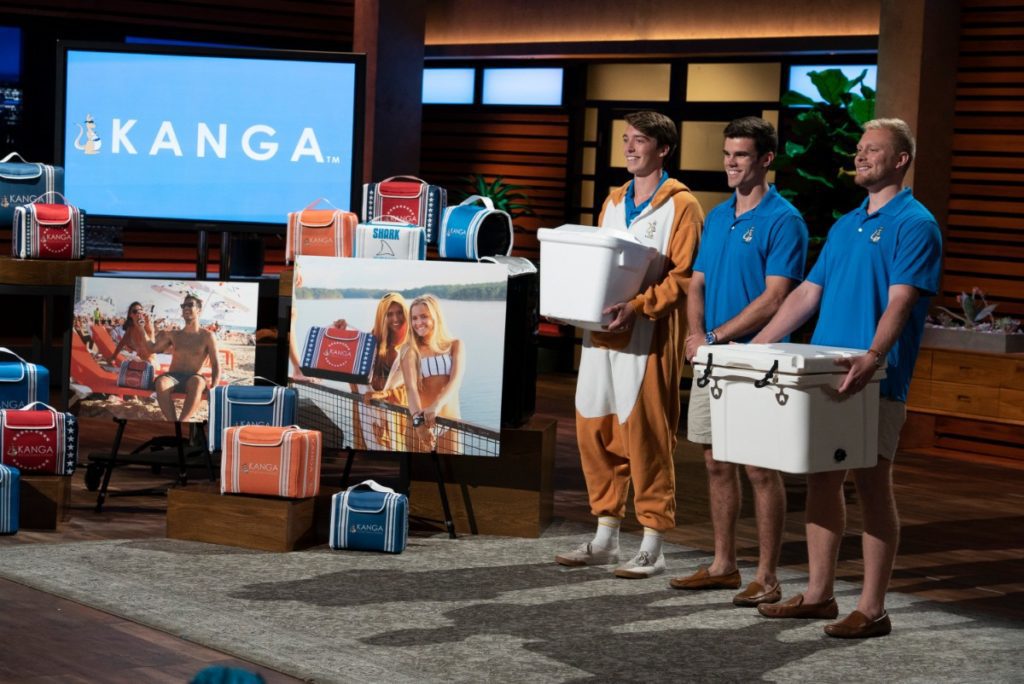 We see three workers for Kanga on this episode of 'Shark Tank,' but there are more people behind the scenes.
While Logan is a graduate of Clemson University College of Business management, Teddy is a current Clemson marketing student and Austin is a a recent engineering graduate who currently handles sales for the company, according to Clemson.
Other Kanga Leadership Workers include:
Ryan Frazier who is in charge of finance
Kyle Self who manages Kanga's digital presence
Those who have fun together, stay together! This group of entrepreneurs is having fun with what they are doing. Logan shared a photo of the guys promoting the brand back in October. Check this out!
"What a weekend… always a great time when the team is in town and we get a chance to stop and enjoy the moment on this crazy ride ."
Logan revealed that he and the guys had been keeping their appearance on ABC's Shark Tank a big secret until about a month ago. They couldn't wait to tell everyone!
Kanga's products are currently on sale at the company's official website.
Diana is the co-editor-in-chief of Feeling the Vibe. She loves pop culture and is always up to date on the latest news. If you have any tips or comments, email diana@feelingthevibe.com.