It's The Bachelor season finale tonight…part one, that is. So, in honor of that, Peter Weber answered some fan questions, which you can see below, including why he joined The Bachelorette, what he really thought on Hannah B., and yes, the infamous "Champagne-gate" debacle. Keep reading below for the full Q&A!
Why'd you originally join the cast of the Bachelorette?
First time I ever tried to get on the show was when I was 22, 23..my mom thought I should go out for an audition. Did it, never heard anything from it, just forgot about it. Fast forward to Becca's season, I put in another questionnaire. Fast forward a year from there, I got a call from a producer for Hannah's season.
What was going through your head when the champagne incident happened with Kelsey?
WTF, I legitimately had no idea what was going on. I remember I was sitting there with Hannah Ann, and Kelsey comes up to us and she was visibly upset. We found out that Hannah Ann inadvertently took her bottle, it wasn't on purpose. I remember trying to make Kelsey feel better when we eventually had our conversation…they didn't show this but, I took the rest of the champagne and poured it over my face, trying to make the situation a little better.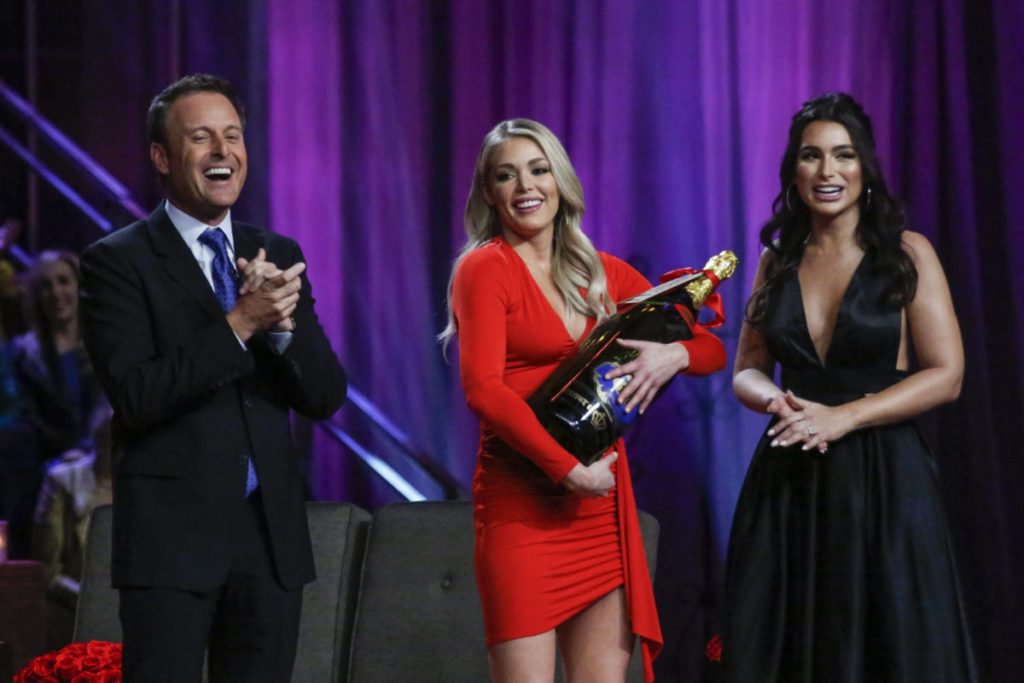 Watching back your season, do you notice anyone's personality was different from what was shown to you in person?
The Aaliyah stuff comes to mind. I felt very strongly about her, I didn't want to let her go…I was influenced by the other women..how much do I listen to them or her. I don't wanna say Aaliyah was a different person than I thought she was. She was involved in some drama…involved with some conversations I saw…when I was like "Really? You gotta say that?"
Do you regret sending Aaliyah home? Would you have done anything differently?
Yes, I regret sending her home. It's tough, and I…you know, you could go back in time and do things differently, but that's not just with the Bachelor. It was a tough, weird, complicated situation for me…it was such a toxic environment. I did it for the greater good, but yeah I regret it to be honest.
How did you feel about the drama that caused you to cancel cocktail parties?
Well the only one…the one in Costa Rica, I decided, there's no point in delaying the inevitable. But yeah there was the pool party…I was taking so much stuff from everyone, and I just needed to decompress and take a breath. Obviously it caused drama, but it is what it is.
Watching your season back so far, is there anything you regret or wish you did differently?
Of course. I just know that I was making the right decision based on my heart at the time….I know nothing except for the situations I interact with people in. I needed to put my foot down a lot more, but I'm also the kind of person that wants to see the best in people.
What's it like watching the show vs. experiencing it?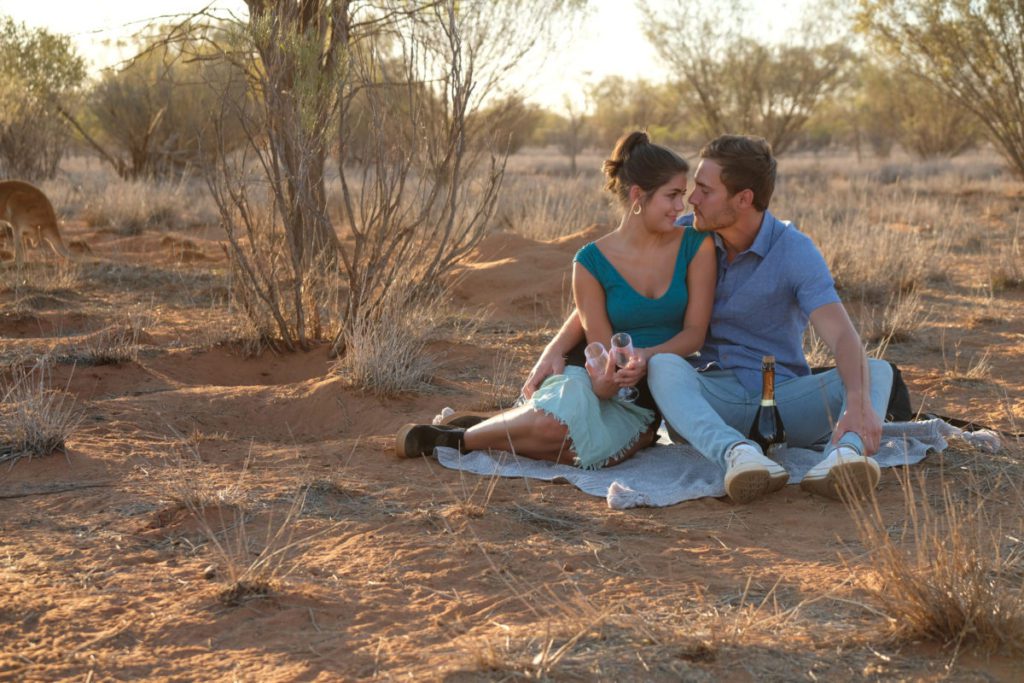 It's tough, I'll be completely honest. There's a lot of things I don't know about or see when we're filming. All I know are the interactions I have with the women when we're one on one….it was kind of hard to see those conversations, the fighting with each other. I'm still excited for what's to come though, for everyone watching.
Which do you prefer: being a contestant on the Bachelorette or being the Bachelor?
I loved being the bachelor more than the Bachelorette. I've never had the hugest personality…group dates weren't always the best, trying to battle it out, but being the bachelor, you're with these amazing women you're trying to pursue a relationship. I just felt like that role was a lot better for me.
First impression of Hannah B.?
I was watching her season on the bachelor with Colton. I remember watching her when she got super awkward, but I related to that so much. Her kind of freezing up, I got it….I said, I get that girl. Little did I know that I would date her.
What's been your favorite date?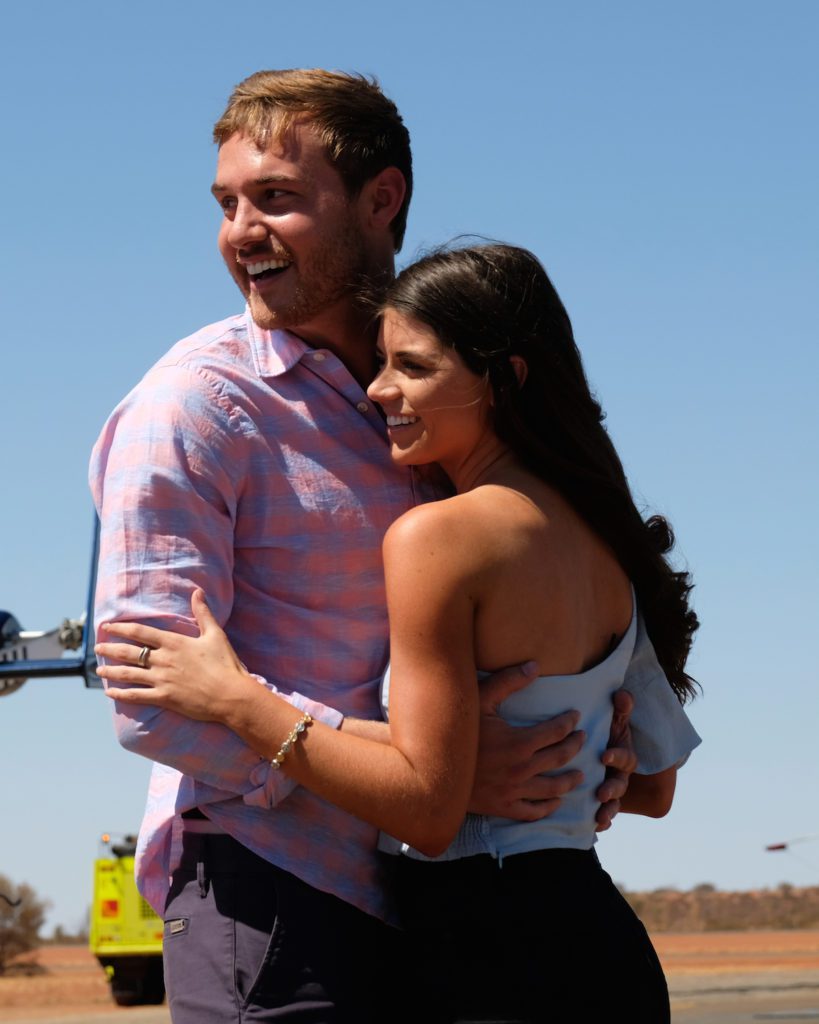 ---
My first date with Madison was one of the most impactful, most beautiful dates. She killed it…it wasn't too big of a moment with her. My favorite group date was in Chile…reminded me of the times I learnt Spanish and spent with my grandmother.
What's been the most awkward, funny, memorable moment?
Most awkward for sure was when I had to watch myself talk about the possibility of Chase Rice performing at a future wedding for Victoria and me…before I knew Victoria dated Chase Rice. It was awkward to watch me dance. But I'm goofy, I'm a dork, so it was fine.
What was your most exciting date?
Most exciting date was in Cleveland, Ohio. I got to take Victoria F. on an all-around awesome date. I got to take her flying over Lake Erie…we went to Cedar Point, we had the whole park rented out just for us and we got to ride all the rides as many times as we wanted. It was great.
Aside from yourself, who would like to see as the next Bachelor?
Dustin Kendricks, he's my homie. He's a good dude, good to the heart dude. Dustin…Bachelor 2021!
Who from Hannah's season do you keep in touch with?
Obviously Dustin, Tyler, Devin, Garrett….we all have a group chat, we always keep in touch. It's a cool brotherhood that we'll have for life.
What did you learn from Hannah's season that you learned for The Bachelor?
I pretty much told the women…I pretty much copied it I remember Hannah said it word for word…Just be so raw and so vulnerable with me from the very beginning. Don't hold back. I wish I hadn't held back [in the Bachelorette] – like don't make my same mistakes.
Before being on the show, what was your opinion of the franchise?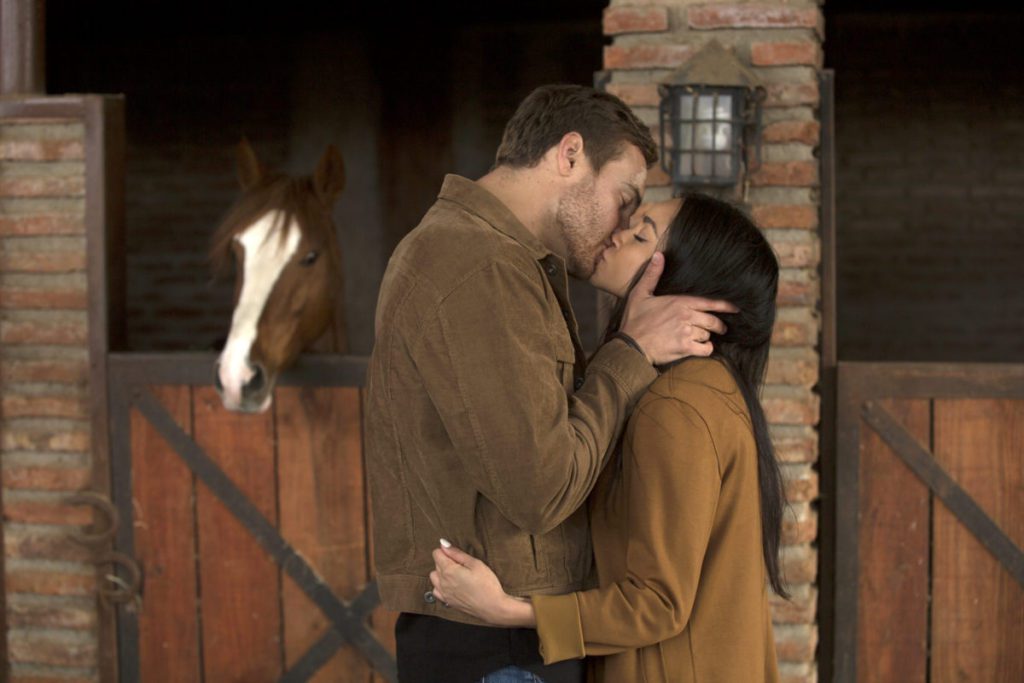 ---
I've always been a huge fan of the show…the first I watched was like 10 years ago. I watched it during my freshman year of college with my friend Tenley at the time….I'm a romantic at heart. There's a reason so many people love the show and what it stands for. I've always been a fan, I'll always be a fan.
What's your process navigating all your feelings as being the bachelor?
You can't….there's no way to prepare. You date that many women with that many personalities…it's almost next to impossible to do it perfectly. It's a part of the process…to make mistakes. I wanted the women to know that it's okay to make mistakes, you don't have to be perfect, because I'm not perfect.
What's been the hardest part of being the bachelor?
You guys are about to see. I took this extremely seriously…I keep saying this experience almost worked too well for me. Now, when it really starts to get real, it's hard for me to let go. I sucked at breaking up. I felt every emotion…that's just the kind of person I am.
Be sure to tune in to The Bachelor season finale part one tonight, starting at 8 PM ET on ABC!
---
MORE BACHELOR NEWS
Kelley Flanagan Invites Kelsey, Mykenna, Tammy, and The Bachelor Ladies to Birthday Weekend
Who is Madison Prewett's Family from The Bachelor on ABC?
Was Kelley Flanagan Invited to The Bachelor's Women's Tell All Episode?
Madison Revealed a Major Secret to Peter on The Bachelor
Kari Highman is a Beauty and Fashion Blogger at Feeling the Vibe Magazine. Otterbein Alum (2017) – English & Psychology. Always learning & creating. Avid fan of mid 2000's TV & pop music. Comments or tips, email kari@feelingthevibe.com