September may mean school is in session but it also means that a brand new season of shows will be coming at you!
ABC is ready for a great lineup of sitcoms you won't want to miss.
New Shows on ABC for September 2018
Dancing with the Stars Returns on Monday, September 24th
How Does "Dancing with the Stars" Work?
The competition begins with an all-new cast of celebrities who will be paired up with the show's pro dancers and brave the dance floor for the very first time. Each week these celebrities will leave their comfort zones and endure hours of grueling rehearsals to master new dance styles and technical choreography to perform a dance, which will be judged by a panel of renowned ballroom experts as well as voted upon by viewers. In the end, only one star will rise above the rest to be crowned champion and win the coveted Mirrorball trophy.
The Good Doctor Premieres on Monday, September 24th
What is "The Good Doctor" About? 
Dr. Shaun Murphy (Freddie Highmore), a young surgeon with autism and savant syndrome, relocates from a quiet country life to join the prestigious St. Bonaventure hospital's surgical unit. Alone in the world and unable to personally connect with those around him, his only advocate, Dr. Aaron Glassman (Richard Schiff), challenges the skepticism and prejudices of the hospital's board and staff when he brings him in to join the team. Shaun will need to work harder than he ever has before, as he navigates his new environment and relationships to prove to his colleagues that his extraordinary medical gifts will save lives.
A Million Little Things Premieres on Wednesday, September 26th
What's A Million Little Things About?
They say friendship isn't one big thing, it's a million little things; and that's true for a group of friends from Boston who bonded under unexpected circumstances. Some have achieved success, others are struggling in their careers and relationships, but all of them feel stuck in life. After one of them dies unexpectedly, it's just the wake-up call the others need to finally start living. Along the way they discover that friends may be the one thing to save them from themselves.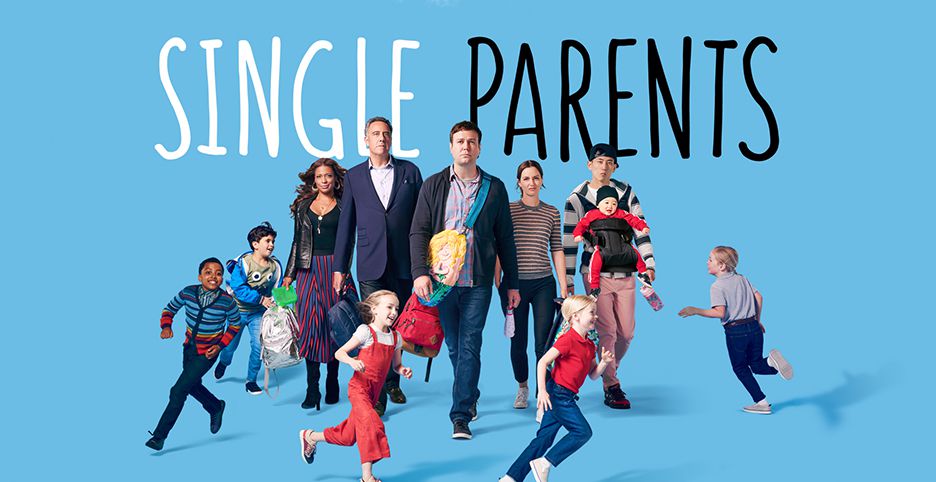 Single Parents Premieres on Wednesday, September 26th
What's 'Single Parents' About?
This ensemble comedy follows a group of single parents as they lean on each other to help raise their 7-year-old kids and maintain some kind of personal lives outside of parenthood. The series begins when the group meets Will, a 30-something guy who's been so focused on raising his daughter that he's lost sight of who he is as a man. When the other single parents see just how far down the rabbit hole of PTA, parenting and princesses Will has gone, they band together to get him out in the world and make him realize that being a great parent doesn't mean sacrificing everything about your own identity.
American Housewife Returns on Wednesday, September 26th
What's "American Housewife" About?
Katie Otto, a confident, unapologetic wife and mother of three, raises her flawed family in the wealthy town of Westport, Connecticut, filled with "perfect" mommies and their "perfect" offspring. Joining Katie in her perfectly imperfect world is her husband, Greg Otto, who supports her in every way possible, but with a dash of reality thrown in as they work to ensure their children – including their oldest teenage daughter, Taylor, who is already set on the "perfect" path; their middle son, Oliver, who has one goal in life: to be rich; and their youngest, Anna Kat, who needs a little extra help navigating life – do not end up like everyone else.
Tune into ABC to catch the season premieres this September 2018!
If you purchase an independently reviewed product or service through a link on our website, Feeling the Vibe may receive an affiliate commission. Courtney Rose is an Entertainment Writer at Feeling the Vibe Magazine based in New York. Pop culture and rom-com obsessed. Studied Journalism and is up to date on all the latest entertainment news. For tips or comments, email me at [email protected]