In the wake of the world's recent circumstances, a lot of music events over these past few months have been cancelled. On that list included the New Kids on the Block Cruise, which was supposed to take place at the end of April. But, don't worry: the guys have decided to give everyone a fun weekend full of events that fans are sure to enjoy. Oh, and did we mention they have a new song releasing Friday? Keep reading for all the details below!
New Music: "House Party"
Friday, April 24, is when NKOTB's new single "House Party" is released, so feel free to download it on Apple Music, Amazon, or iTunes. The song features Boyz II Men, Naughty by Nature, Big Freedia, and Jordin Sparks.
They even released a music video, which you can view below:
NKOTB: Virtual Cruise 2020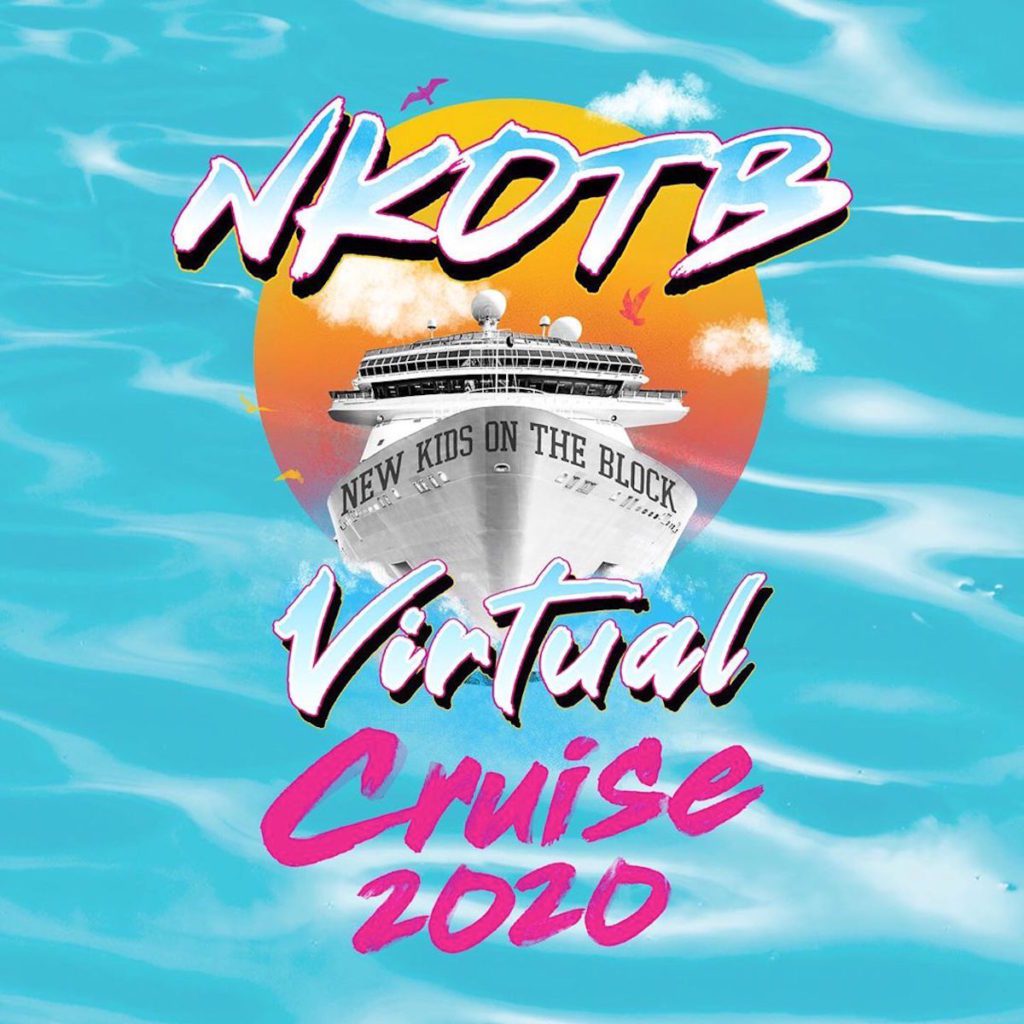 This is a huge 3-day bash for fans, which includes a myriad of virtual events that are reminiscent of the ones that would've taken place on the actual cruise ship.
On Friday, fans can dress up in "Roaring 20's" attire and celebrate the kickoff of the epic weekend. It's a part of their Don't Rush Challenge. Another contest fans can participate in is the door decorating challenge, where you decorate your door with whatever makes it feel like you're on the cruise with NKOTB! You can post your photos to social media with the hashtag: #NKOTBDoorDecoration. The winners will be chosen on Sunday, April 26.
Throughout Friday, Donnie Wahlberg, Jordan Knight, Joey McIntyre, Danny Wood, and Jonathan Knight will be making various appearances on talk and radio shows, including GMA, Jenny McCarthy Show, Entertainment Tonight, and Sirius XM.
At 5PM ET, the guys will do a virtual gathering live stream, which they're calling the "Lido Deck Party." Then, at 10PM ET, join Donnie on Twitter, as he'll be live tweeting during the new episode of CBS' Blue Bloods. Lastly, join Donnie, and his wife Jenny over on his IG for a virtual 80's/90's theme karaoke party at 11 PM ET.
On Saturday, the theme is "Glitter" so be sure to bust out your best sparkly looks! At 12 PM ET, Jordan Knight will be doing a solo event on his Instagram, followed by another live stream at 1PM ET. At 2 PM ET, you can see Danny Wood bake his mom Betty's delicious peanut butter cookies via live stream; 8PM ET, Joey McIntyre will be doing a live concert.
Their last Saturday event will be held from 9-11PM ET, and is a virtual live stream "Glitter Night Party."
On Sunday, the theme is "GPS" – so, be sure to show the guys where you're from! At 12 PM ET, join Donnie on his IG for selfies; 3 PM ET, join Danny on his IG for the same. At 5 PM ET, they will host their last live stream, and they will announce the door decorating contest winners!
Get ready for a fun-filled weekend with New Kids on the Block! Be sure you're following them on Instagram, as that's where the majority of the virtual events will take place.
---
MORE NKOTB NEWS
Play the Joey McIntyre Match Game
NKOTB & Aerosmith to Perform in Boston for September 2020 Weekend of Music
Play the Donnie Wahlberg Match Game
Kari Highman is a Beauty and Fashion Blogger at Feeling the Vibe Magazine. Otterbein Alum (2017) – English & Psychology. Always learning & creating. Avid fan of mid 2000's TV & pop music. Comments or tips, email kari@feelingthevibe.com