The newest streaming service Quibi, designed by Jeffrey Katzenberg will launch on April 6. What makes this service unique is it will deliver big stories in bite sized pieces. One such show that people are excited for is &MUSIC – also known as and Music – which will offer an inside look at the music industry from 6 artists, including Ariana Grande and Ozzy Osbourne. We've got more details about the show for you below, so keep reading for all the info on &MUSIC.
What is &MUSIC?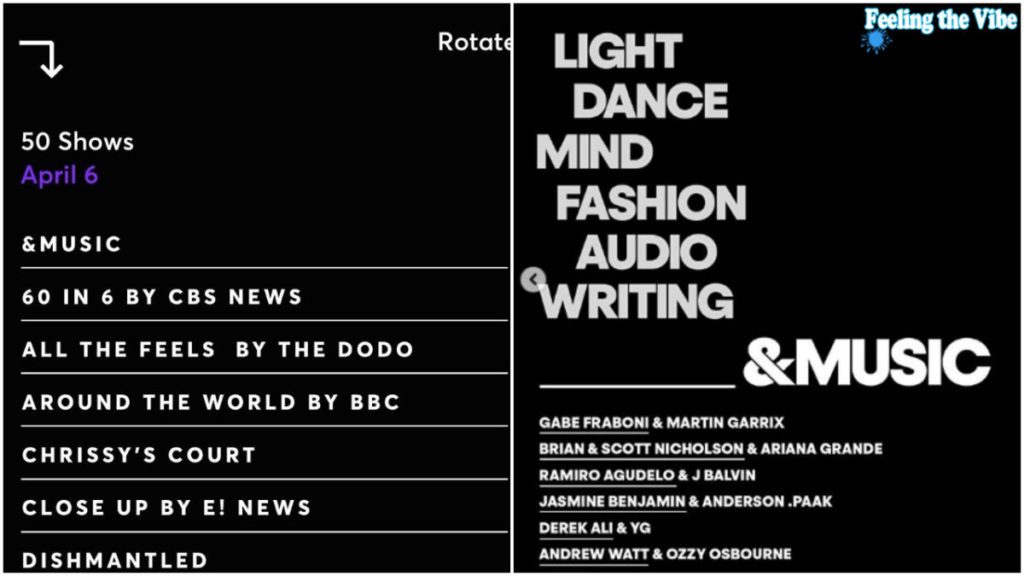 To be more specific, &MUSIC is a 6 episode documentary series that shines the spotlight on the "behind the scenes" collaborators that assist some of the biggest stars with their live performances. You can see some of those collaborators in the IG promo above from the show's official account.
Some of the biggest names in music will be featured, including Ariana Grande, J Balvin, YG, and more. They will take viewers through their performances, and give credit to each part of their team.
According to Variety, those people are the "unsung artists" and include: "include lighting directors, choreographers, audio engineers and songwriters."
Episodes will also be themed, for example the one with Ariana Grande is themed "Dance & Music" and offers a look at things from her choreographers/creative directors Scott and Brian Nicholson.
Any other details?
Other themes are "Light & Music," "Mind & Music," "Audio & Music," "Style & Music," and "Writing & Music," the last one will feature Ozzy Osbourne. DJ Garrix will be featured on "Light & Music;" while J Balvin will be on "Mind & Music."
You should also know that a 90-day free trial is available to those who sign up for Quibi before April 6, which is its launch date. If you don't happen to nab that deal, it's $4.99/month with ads; $7.99/month without.
Quibi's programming will also include "Daily Essentials" (5-6 bit shows), and "Movies in Chapters" (which are 10 minute at a time released film parts).
We saved the best for last though, as Quibi has released the official trailer for &MUSIC, which you can watch below:
April 6 isn't too far away now – so get excited for a new show to watch! &MUSIC will be nothing short of entertaining.
---
MORE STREAMING NEWS
Victorious Cast Live Streamed Their 10 Year Anniversary – Get Details!
Everything We Know About Netflix's Newest Comedy, Never Have I Ever
Punky Brewster Reboot: What We Know So Far
Kari Highman is a Beauty and Fashion Blogger at Feeling the Vibe Magazine. Otterbein Alum (2017) – English & Psychology. Always learning & creating. Avid fan of mid 2000's TV & pop music. Comments or tips, email kari@feelingthevibe.com