MTV will host a special Catfish episode on Wednesday, December 27th.
"To Catch a Catfish" will be hosted by Nev Schulman and Charlamagne.
Nev knows how Catfish viewers love to watch a great reveal topped with all the drama and shock possible. He also explains how in order to get to knock on that door, they have to go through a lot first. Each suspect and lead must be investigated. What really goes on in finding the suspect?
Viewers, get ready. Nev promises to relive some of the most crazy cases in Catfish history. He will take you along with him on the greatest lengths he and Max have gone to to catch the Catfish.
Nev mentioned that some cases seemed unsolvable, even to him but then once you hit that big break, you know you are on the right path.
https://www.instagram.com/p/BdLEyJ6HQt5/?taken-by=mtvcatfish
His co-host for the special, Charlamagne once assisted Nev in a Catfish case in Milwaukee with Miracle and Javonni. Charmalagne was surprised to see that Nev isn't equipped with crazy police research tools. Charlamagne said he realized something he must have said it 100 times but, "Catfish is really real."
He also admitted he thought the show was a tad bit staged but was shocked when he saw Nev pull out his laptop and start searching without any extra help or tools other than free wifi.
Nev recently celebrated Christmas with his wife and little one year old daughter. It's true, kids really do get excited for Christmas. Check out this adorable video!
https://www.instagram.com/p/BdJnLl8hQqG/?taken-by=el_peego
But she's not too overjoyed about Santa Claus!
https://www.instagram.com/p/Bcz-0qQgRuY/?taken-by=nevschulman
Much calmer now. Daddy and Daughter hanging out!
https://www.instagram.com/p/BdBmmV2gRYh/?taken-by=nevschulman
Catch Nev on MTV's special, "To Catch a Catfish" on Wednesday, December 27th at 10/9pm c.
A brand new season of "Catfish: The TV Show" will begin on January 3rd on MTV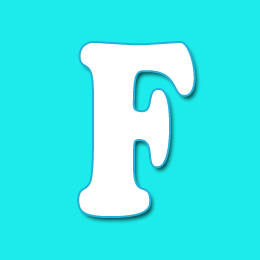 Editor of Feeling the Vibe Magazine.  We have all the scoop on the latest celeb news, makeup tutorials, and so much more.