Shark Tank is back with an all-new episode on March 26, featuring a lineup of hopeful entrepreneurs. There are four companies – such as Mad Rabbit – that will pitch their products to the sharks. So, what do these four businesses sell? And who are the people behind them? Find out all those answers below.
NuMilk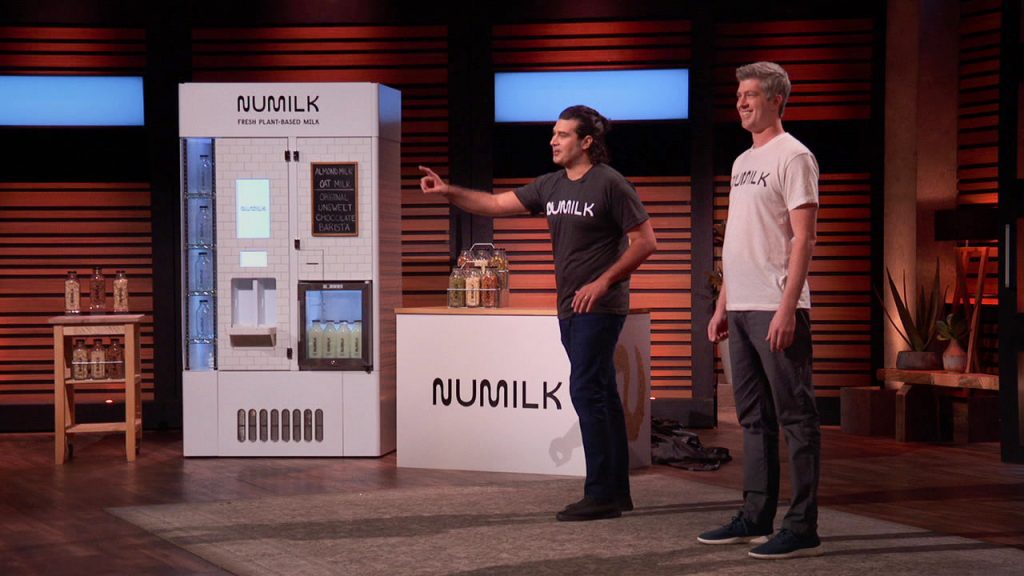 NuMilk is an all-natural milk product made in a DIY fashion. The convenience comes from their vending style machines, which are currently available in New England grocers like Whole Foods. Founders Joe Savino and Ari Tolwin wanted to make it easy for people to get a healthy, almond milk drink that was fast and fresh. The next milestone they'd like to hit is expanding into different milk markets: oat milk, milkshakes, etc. You can shop their website here (the new at-home machine is on pre-order), and follow them on Instagram for more info on their Shark Tank debut.
Hairy Grabster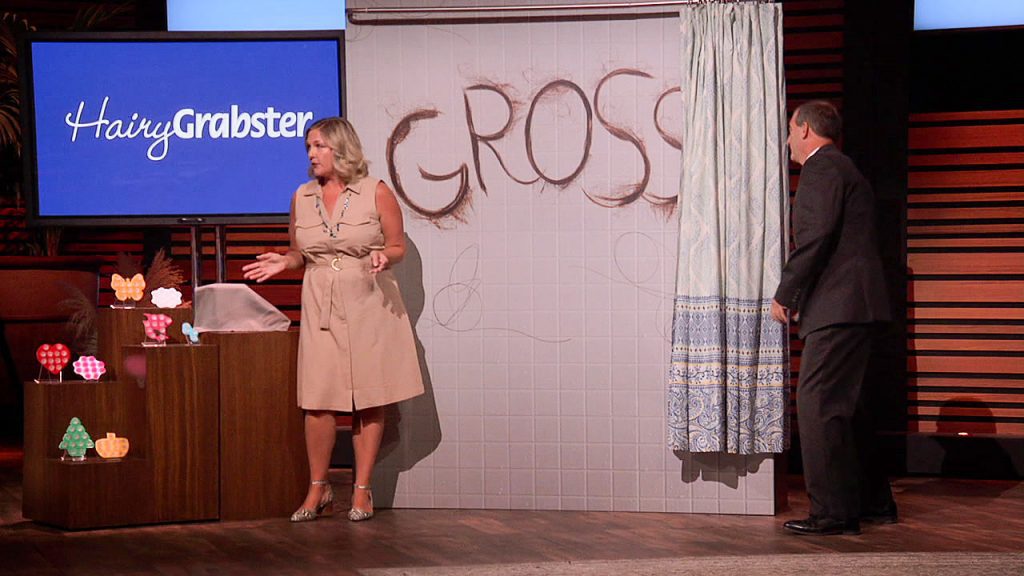 Hairy Grabster was invented by Patty and Andy Watne, who were tired of scooping hair from their shower walls and drains. Enter, their product: Hairy Grabster. It's a suctioned 5×5 tool that you swipe your hand over. It'll collect all the hair in one place, eliminating it from getting all over your shower. Gone are the days of clogged drains, and it's easy to clean too. Next for the duo is wanting to invent more items for everyday problems. You can shop them on their website, or on Amazon. Follow them on Instagram to see more of their Shark Tank debut.
Bunch Bikes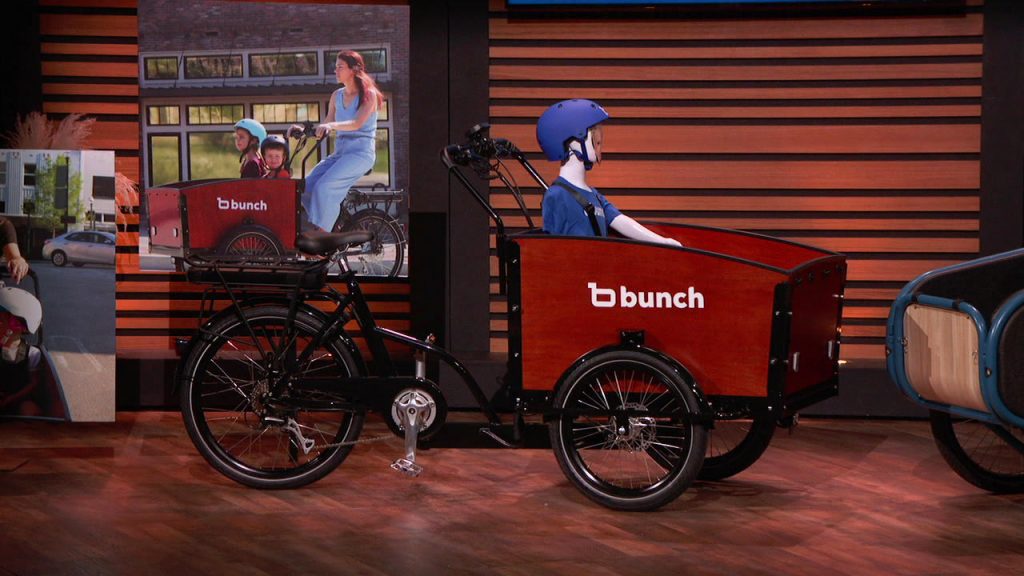 Bunch – also known as Bunch Bikes – is a company by Aaron Powell that sells cargo bicycles. Aaron was inspired by a family trip abroad, and wanted to invent a cargo bike that offered options for families to ride together. His bikes currently come in four styles, and can hold anywhere from 1-2 pets, to up to 6 kids. Get this: even Shark Tank's Robert Herjavec has bought one (separate from Powell's Shark Tank debut, of course). You can shop the bikes on their website, Amazon, and Aaron hopes that the exposure helps put them on the map. Considering he's already had some celebrity clientele interest, safe to say that won't be a hard sell. For more updates, follow their Instagram.
Mad Rabbit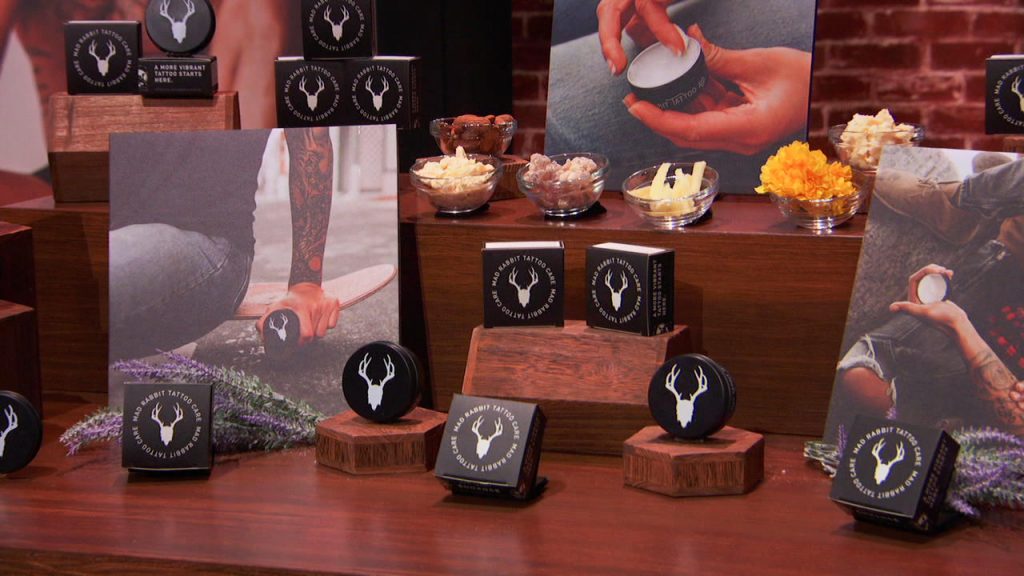 Mad Rabbit is a tattoo aftercare company founded by two friends: Oliver Zak and Selom Agbitor. Oliver and Selom wanted to make all-natural products that people could use on their tattoos. Not only are their products safe and effective, they also keep the skin ink vibrant. Therefore, it's the perfect addition to any newbie or tattoo enthusiast's collection. Their latest launch is a repair gel, but even newer than that is their defense sunscreen. Their bestselling balm will be presented on Shark Tank this week. You can shop their line here, and follow them on Instagram for more of their journey.
So, will any of these companies get a deal with the sharks? Find out if they invest when Shark Tank airs March 26 at 8 PM ET, only on ABC.
---
MORE SHARK TANK NEWS
Meet Shark Tank Companies: Everything Legendary, Better Bedder, & More
Quevos Debuts on ABC's Shark Tank – Details Inside
Will Justin Bieber Appear on Shark Tank?
If you purchase an independently reviewed product or service through a link on our website, Feeling the Vibe may receive an affiliate commission.
Kari Highman is a Beauty and Fashion Blogger at Feeling the Vibe Magazine. Otterbein Alum (2017) – English & Psychology. Always learning & creating. Avid fan of mid 2000's TV & pop music. Comments or tips, email [email protected]