Get ready to meet Marna Michele on 'American Idol.'
This special lady is certainly an inspiration to us all. She is 27 years old from Costa Mesa with a unique disability called arthrogryposis.
"My muscles are basically too weak for my body and my joints are really stiff, "she explains. "I can move and feel but I just cannot walk," she continued.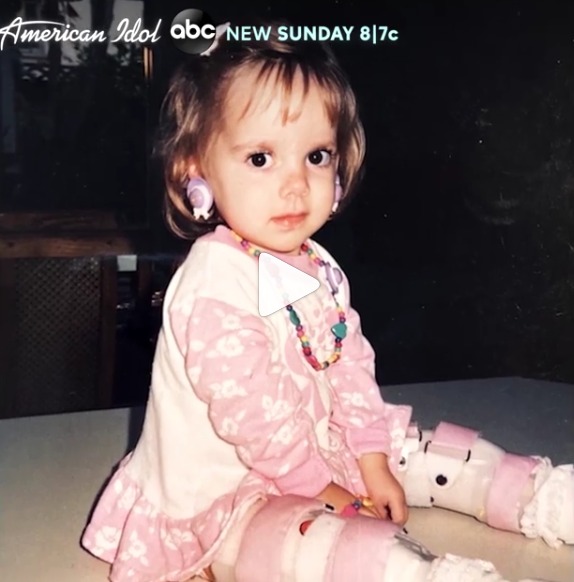 ---
However, she is 100% not letting it get her down. "I would not change it for the world, I love my disability," Marna confessed. Where does her drive come from? She wants to be an inspiration to all the other little boys and girls living with this. Marna wants to represent this disability in a world that doesn't recognize it.
According to Instagram, Marna is flying high! Not only did she get to audition her beautiful voice in front of the celebrity judges but she also found her one true love. "I used to fantasize about a love like ours. I used to cry into my ice cream "why does no one return my love"?! I used to wonder is it because I'm ugly? Or fat? Or crippled? It was none of those things, it was because I was meant for you. We were meant to end up together and if any of those other "loves" had worked out then this magic we have wouldn't exist. #baegoals"
We just love her confidence and energy! To see the judges react to Marna's audition, you have to tune into American Idol on ABC Sunday night at 8pm EST.
MORE ON AMERICAN IDOL
Shawn Camp Joins Fiancée Lauren Mascitti on 'American Idol'
Cute Couple, Margie Mays and Jonny West Audition for 'American Idol'
5 Covers from Ren Patrick on "American Idol"
If you purchase an independently reviewed product or service through a link on our website, Feeling the Vibe may receive an affiliate commission. Courtney Rose is an Entertainment Writer at Feeling the Vibe Magazine based in New York. Pop culture and rom-com obsessed. Studied Journalism and is up to date on all the latest entertainment news. For tips or comments, email me at [email protected]