Let's go back…back to the beginning. Or at least back to 2004, because the original season 1 cast of MTV's Laguna Beach is reuniting! Lauren Conrad, Stephen Colletti, and a few more familiar faces teamed up for a good cause: voting! With the election not far away, the cast partnered with Head Count for their Good to Vote campaign. Get more details on the epic reunion below.
What brought the Laguna Beach cast back together?
If you can believe it, it's been 15 years since the first season of MTV's Laguna Beach finished airing, so most of the high school seniors fans saw in 2004-2005 are now adulting in their 30's. And what's more adult-like than participating in the presidential election? That's the whole goal of Head Count's Good to Vote campaign – encouraging people to register to vote, or check their status online.
If 500 people register to vote or check their status using Head Count's Good to Vote link, then the season 1 cast of Laguna Beach will do a virtual reunion for fans! With the overwhelming popularity of The O.C. inspired reality show, it's not hard to see how their goal has already been surpassed – and then some!
Lauren shared the exciting news on her Instagram, writing that over 9,000 people either registered to vote or checked their status. So, the Laguna Beach reunion is officially happening! She did not say when exactly, but she did write that she'll "be back with the cast later this month."
If you're curious to know what it could potentially look like, check out this teaser from Lauren Conrad's IGTV below:
Any other details?
Well, as you saw from the teaser above, the seniors of season 1 – Lauren Conrad, Stephen Colletti, Trey Phillips, and Dieter Schmitz are all onboard for the reunion. The trio of boys even busted out their red solo cups in celebration!
Stephen told everyone that "Kristin's in" – as in Kristin Cavallari, while Lauren chimed in that she would ask "Lo and Morgan" – former Laguna Beach costars Lo Bosworth and Morgan Smith. Christina Schuller, Talan Torriero, Morgan Olsen, and Lauren Polster are also said to be participating in the event.
If you need a reminder of who's who, check out the season 1 cast photo below: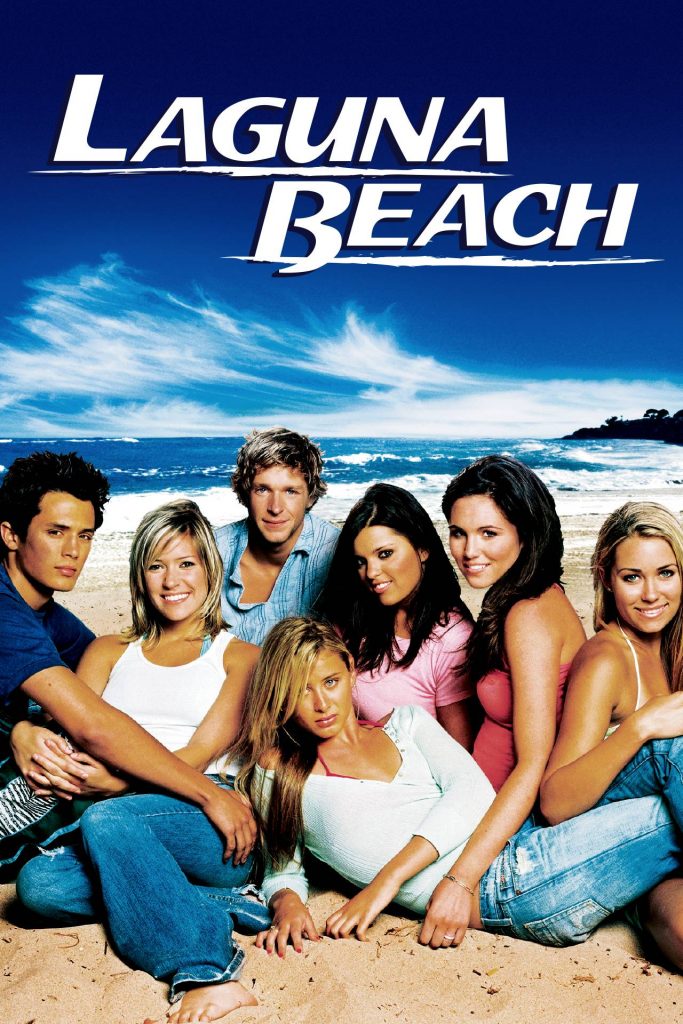 The news of the cast being back together comes just as more nostalgic Laguna Beach reunions have been happening. A couple months ago, Kristin Cavallari and Stephen Colletti posed for a photo together; a couple weeks ago, Whitney Port reunited with former Hills co-star Lauren Conrad for her WITH WHIT podcast, posted on her YouTube channel.
Be sure you're following the Laguna Beach cast on social media so you can know exactly when to expect the season 1 reunion.
---
RELATED REALITY TV NEWS
Whitney Port Rewatches The City Episodes with Husband – See Video
Kristin Cavallari Remembers Laguna Beach Days During Hometown Visit
Lauren Conrad Released Makeup Line – Products Inside
Kari Highman is a Beauty and Fashion Blogger at Feeling the Vibe Magazine. Otterbein Alum (2017) – English & Psychology. Always learning & creating. Avid fan of mid 2000's TV & pop music. Comments or tips, email kari@feelingthevibe.com