Kristin Cavallari is coming clean. The former Very Cavallari star opened up about the decision to end her E! reality show, as well as how her divorce from ex-husband Jay Cutler factored into it. Keep reading below for what she had to say, and how she's doing now.
Why did Very Cavallari end?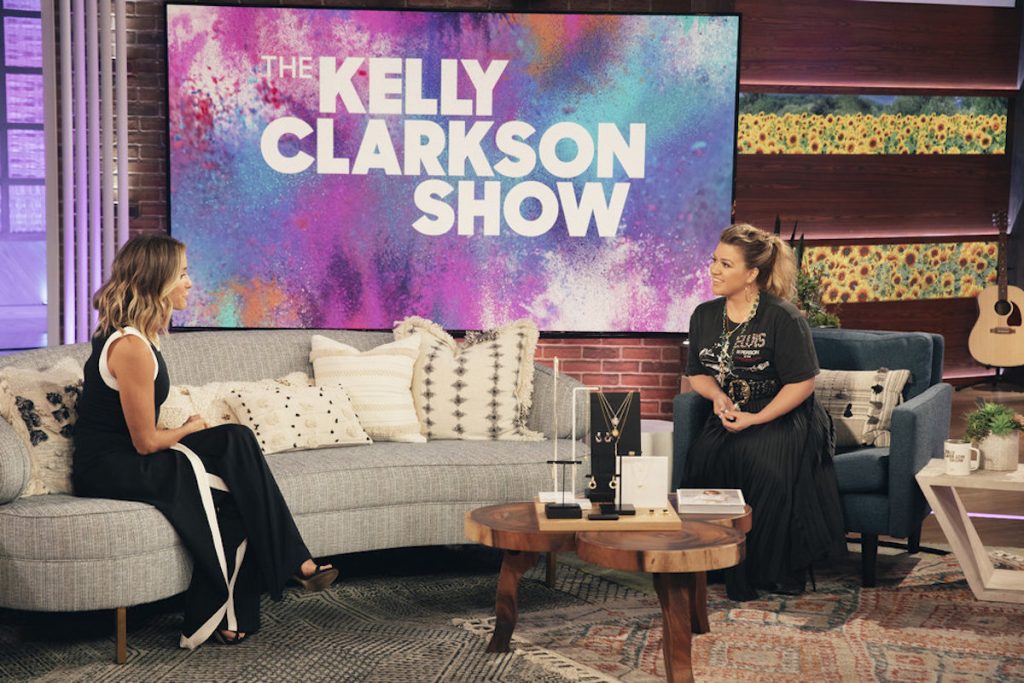 When Feeling the Vibe reported the ending of Very Cavallari back in May, it was because Kristin wanted to "start a new chapter" in her life. While that is still true, she elaborated on her reason for ending the show during her appearance on The Kelly Clarkson Show.
Kristin said that it was an incredibly hard decision to end her show after 3 seasons, but that it was what was best for her. She told Kelly Clarkson that "my life has changed so much" and that even though she's always been in the reality tv sphere, she's kept her life "somewhat private." Since she kept the cameras at arms length, she didn't want to expose her divorce on camera.
Any other details?
Kristin had told ET a couple weeks earlier that her marriage to Jay "just didn't work," and it played out behind the scenes during the three seasons of Very Cavallari. She added that they "did a good job at keeping [their marital issues] somewhat private," though fans did see a couple glimpses into their rocky relationship.
She reiterated that she did not have the desire to talk about her divorce on camera, and that she believed that some things should be kept private. It makes sense – she's had her life played out on TV since she was 16 with Laguna Beach. Same thing happened with The Hills, so we can't blame Kristin for wanting to keep some more intimate things close to the vest.
Though she doesn't have her reality show anymore, Kristin Cavallari hasn't stopped working. She recently released her newest cookbook, True Comfort, and has been doing cooking demos from her home during interviews with shows like Good Morning America.
Oh, and did we mention she just went on a fun road trip with her mom, Judy and her BFF, Steph Biegel. Very Cavallari fans will remember "Biegs" when Kristin ventured to Chicago to open her second Uncommon James location.
Be sure you're following Kristin on Instagram for more of her latest updates and day to day life.
---
MORE KRISTIN CAVALLARI NEWS
Lauren Conrad, Kristin Cavallari, & More Laguna Beach Cast Reunite for Good to Vote – Get Details
Kristin Cavallari Spends Time with Kids Following Split from Jay Cutler
Kristin Cavallari Spotted in LA for Friend's Birthday – See Photos
Kari Highman is a Beauty and Fashion Blogger at Feeling the Vibe Magazine. Otterbein Alum (2017) – English & Psychology. Always learning & creating. Avid fan of mid 2000's TV & pop music. Comments or tips, email kari@feelingthevibe.com