From the outside looking in, Kristin Cavallari appears to have the American dream – a booming career, loving husband, and amazing children.
On the season finale of "Very Cavallari," a show that follows Kristin Cavallari on her journey through life and her career, we see one of her longtime employees at Uncommon James start to question her role.
We've watched Brittainy as a fierce and motivated employee of Kristin's help her grow the Uncommon James brand to what it is today. She's had a rocky time in her romantic relationship – having dated Jon Stone since season one of Very Cavallari. Just this season, Brittainy moved out of the place they shared and broke up with her longtime boyfriend.
As she tried moving on by getting a new place of her own and even starting a new relationship with personal trainer, PJ Kellogg, she's still not sure if she's quite where she wants to be.
Brittainy visited Kristin at her home in Nashville to catch up. An emotional Brit tells Kristin, "There are moments when I think about how you're a mogul, you have these three amazing kids, and this amazing life. You are settled and married and have it all. I'm 30 years old and I have a hard time. Crazy to be like wow you're just two years older," she confesses to Kristin.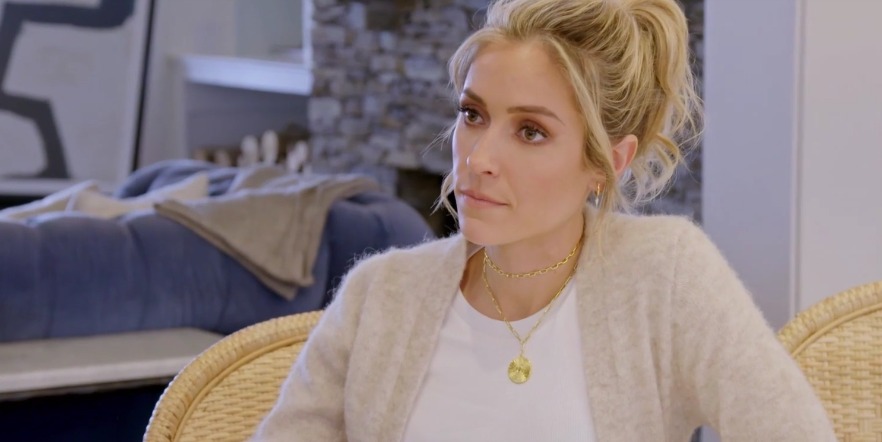 "I think it's very easy from the outside to think that I have it all, I have a lot of s*** too," Kristin responds. She continued, "I don't actually feel like I've made it with my career," she said referring to her hopes for the Uncommon James brand.
"But you keep going," Brit responds. "I know because I don't feel like I've made it, I still feel like there's so much I have to prove. I don't know if I'll ever feel like I made it but that's my own journey I have to figure out," she added.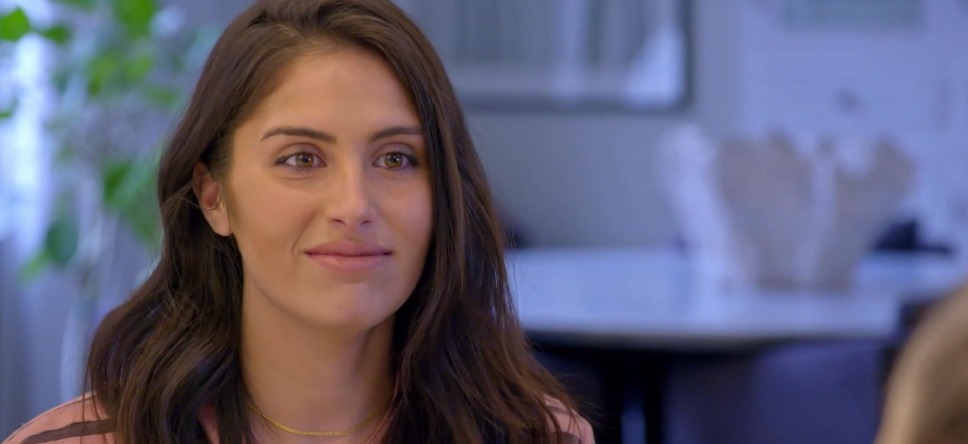 "But you worked really hard, it wasn't like everything was just handed to you. Why are you doubting yourself so much?" she asks Brittainy. Through tears, she said, "I feel like I didn't expect to get myself here. I think because I came from really nothing, I'm scared to go back," she confessed.
Kristin lends some encouragement to her longtime employee. "You deserve it. Look how far you've come. Until you can look at yourself as a whole, and that you deserve everything that's coming your way, none of it will matter and you'll self sabotage," she tells Britt.
Kristin encourages Brittainy to ultimately do some soul searching. "You have to figure out what's going to make you happy and what you want out of life and out of your role at Uncommon James."
"Since the start of Uncommon James, I've truly put my heart and soul into this, but the company has changed so much. Maybe Uncommon James has outgrown me or I'm not really happy," Brittainy tells the cameras.
Maybe I need to take some time off. Am I where I'm supposed to be? Do I belong? she asks herself. Kristin confessed, "I never thought I'd see the day where Brittainy may not want to be with Uncomon James."
As we come to a close on season 3 of Very Cavallari, we will cross our fingers for a season 4 to see where Brittainy's life journey will take her and how far the Uncommon James brand will go. Here's to an amazing season!
---
MORE ON VERY CAVALLARI
Brittainy Taylor & Friends Go for Wine and Botox on 'Very Cavallari'
5 Fun Facts About Brittainy Taylor's Friend, Abbie Fleener from 'Very Cavallari'
Kristin Cavallari Meets Her Extended Family in Italy on All-New 'Very Cavallari' Courtney Rose is an Entertainment Writer at Feeling the Vibe Magazine based in New York. Pop culture and rom-com obsessed. Studied Journalism and is up to date on all the latest entertainment news. For tips or comments, email me at Courtney@feelingthevibe.com