It truly is Christmas in July for actress, Kali Hawk, 31 (New Girl) and actor, Damon Dayoub, 38 (Chicago Fire).
Why?
Kali and Damon have been cast in Freeform's original movie, 'The Truth About Christmas' which will be part of the popular 25 Days of Christmas movie event.
"The Truth About Christmas" joins other Freeform 2018 holiday originals "Life Size 2," starring Tyra Banks and Francia Raisa, and "No Sleep 'Til Christmas" with Dave and Odette Annable.
What is 'The Truth About Christmas' About?
Kali Hawk stars as Jillian, a successful political consultant, confident in her ability to put a spin on anything!
She's taking on her next big project which is the upcoming mayoral campaign for her boyfriend, George (Damon Dayoub, Freeform's "Stitchers"). On the way to meet George's family for the first time during the holidays, a confrontation with a toy store Santa results in a drastic change in Jillian where she can't help but tell the absolute truth.
Ali Ghandour (Freeform's "Alone Together") will portray George's brother Blake, who believes you should always be true to yourself but thinks Jillian just might be losing it.  Jillian must find a way to make it stop before her holidays, her job and her relationship are ruined.
Filming began on July 16th and the cast is already loving it.
Kali Hawk posted the announcement for the movie, excitedly saying "It's #Xmas in July! Having so much fun with #ChicagoFire bae @DamonDayoub and #TheGoldbergs comedy bae @Ali_Ghandour ?✨ Director @JayKaras is one of the best directors in #comedy ??so needless to say I'm playing one of the craziest characters I've every played ?and I love it! Thanks @[email protected] @marvistaent and @freeform for making this dark, edgy comedy ??and breaking all the rules!"
https://www.instagram.com/p/Bln0R73DBsl/?taken-by=kalihawk
Damon who plays George had a super sweet visitor on set of his new Christmas movie.  Who?
His little daughter, Ava James looked adorable sitting on dad's lap as he got his makeup touched up.
Damon says, "Daddy's little girl having some fun in the makeup chair. #lovemylillady"
https://www.instagram.com/p/BlqZItKnLcw/?taken-by=damondayoub
A premiere date for 'The Truth About Christmas' has not been released yet.
If you purchase an independently reviewed product or service through a link on our website, Feeling the Vibe may receive an affiliate commission.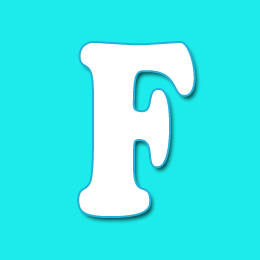 Editor of Feeling the Vibe Magazine.  We have all the scoop on the latest celeb news, makeup tutorials, and so much more.