'Grand Hotel' premiered last week on ABC and it is certainly our new summer obsession.
The Eva Longoria produced steamy drama follows the Mendozas who run the only family-owned hotel left in Miami. When Santiago's children Javi and Alicia learn that their father is selling their beloved Riviera Grand, feelings run wild.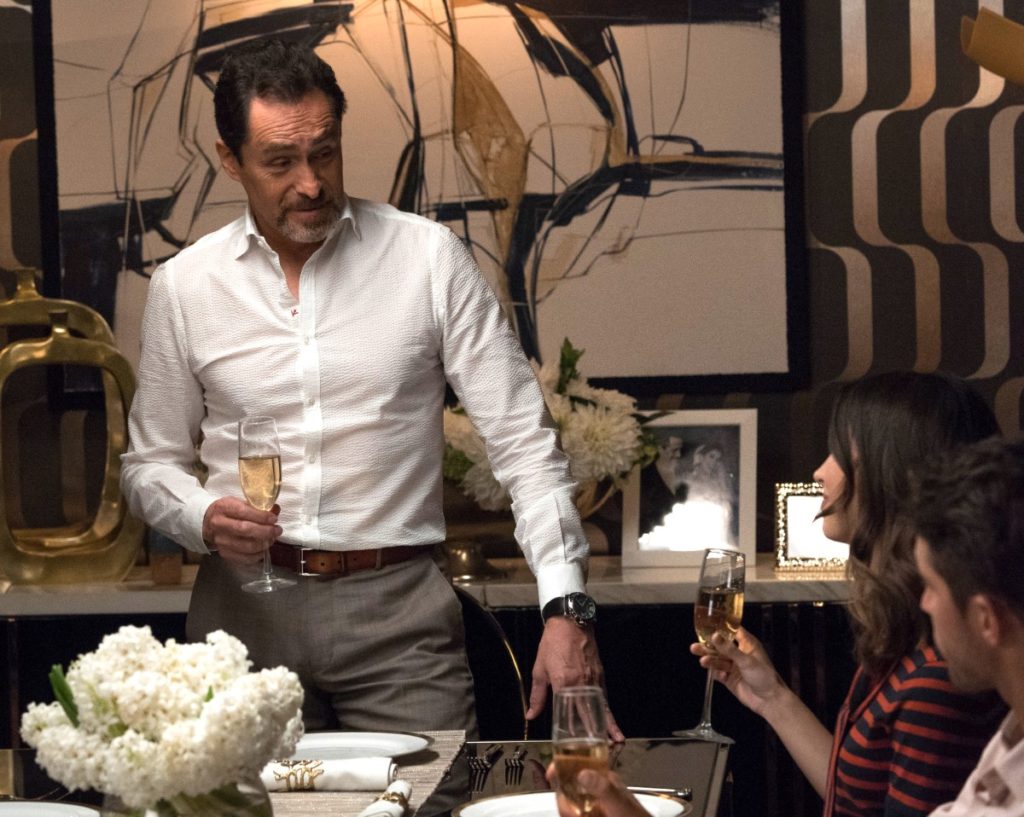 ---
In an effort to save the hotel, Alicia promises her father that she will help him pay back the bank – to which he reacts, "it's not the bank we owe." Not explaining just who they do owe, Alicia looks stunned wondering what exactly has been going down the whole time she's been away at college earning her MBA.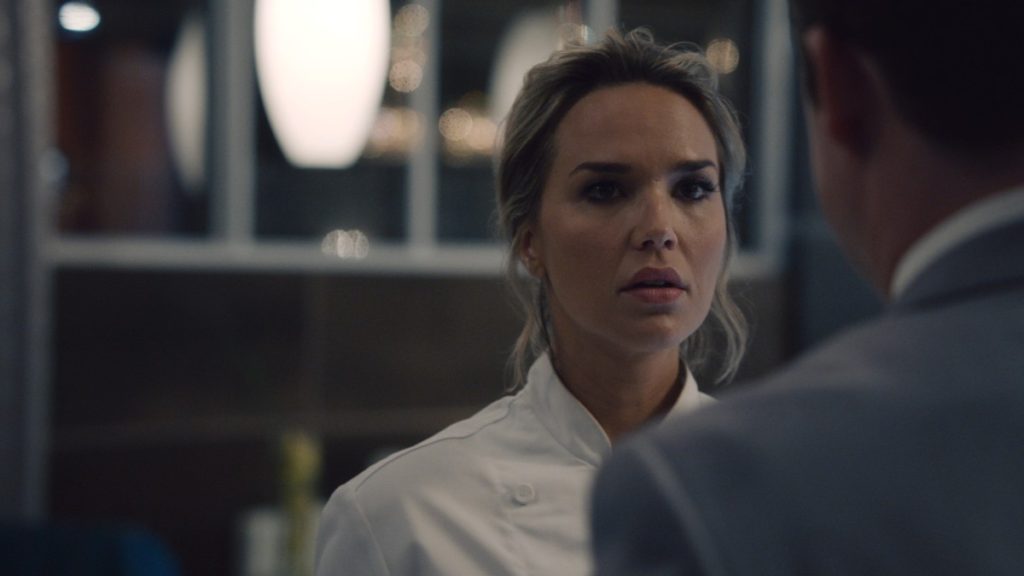 ---
Oh and did we mention at the very start of the premiere, a line chef went missing in a huge hurricane that was hitting Miami? Sky, who was confronted by Santiago's second wife Gigi about something she had that didn't belong to her, went running from someone and ran right into the hurricane. She is knocked out and dragged away by an unknown person.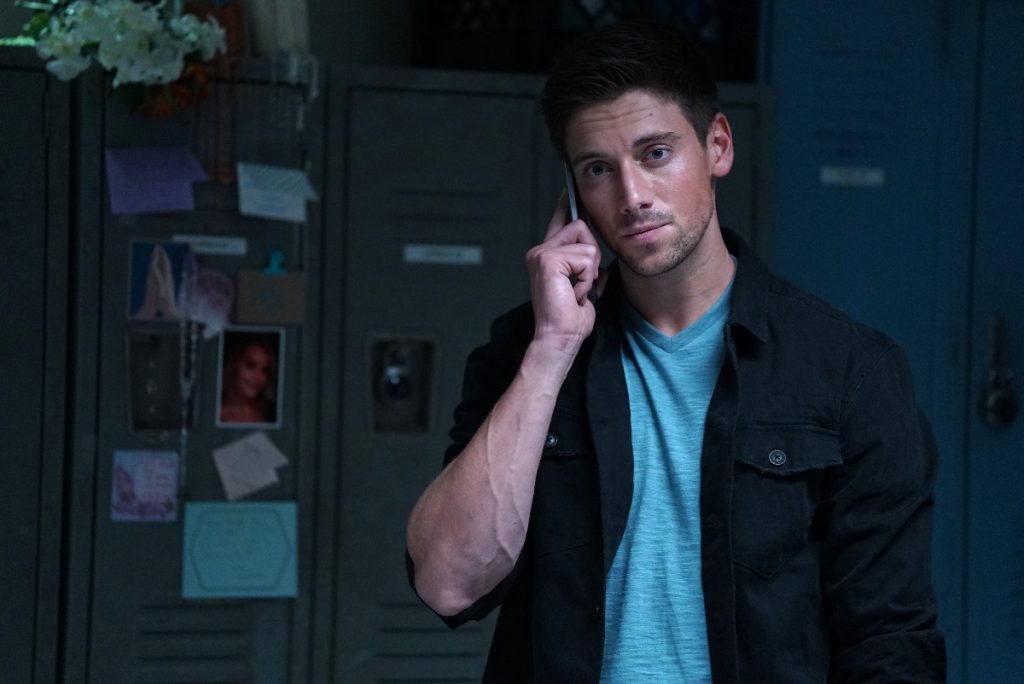 ---
By the end of the first episode, we learn that the new staffer who was hired, Danny (who has started a slight romance with Alicia) has a connection to the missing girl. He vows to find out just who knows what happened to his…sister. Lincoln Younes who plays Danny explained just why he couldn't wait to be part of this new hot show. But, who's responsible for the disappearance of his sister? Is it the "vulture" Gigi as Javi calls her, is it Santiago's business manager Mateo, or someone else? See who you think it is with our rundown of who is who in the cast.
In an all-new episode airing on Monday, June 24th on ABC, the drama ensues. Danny's efforts to keep his secret safe don't pan out. His cover is blown by a fellow staffer. Who?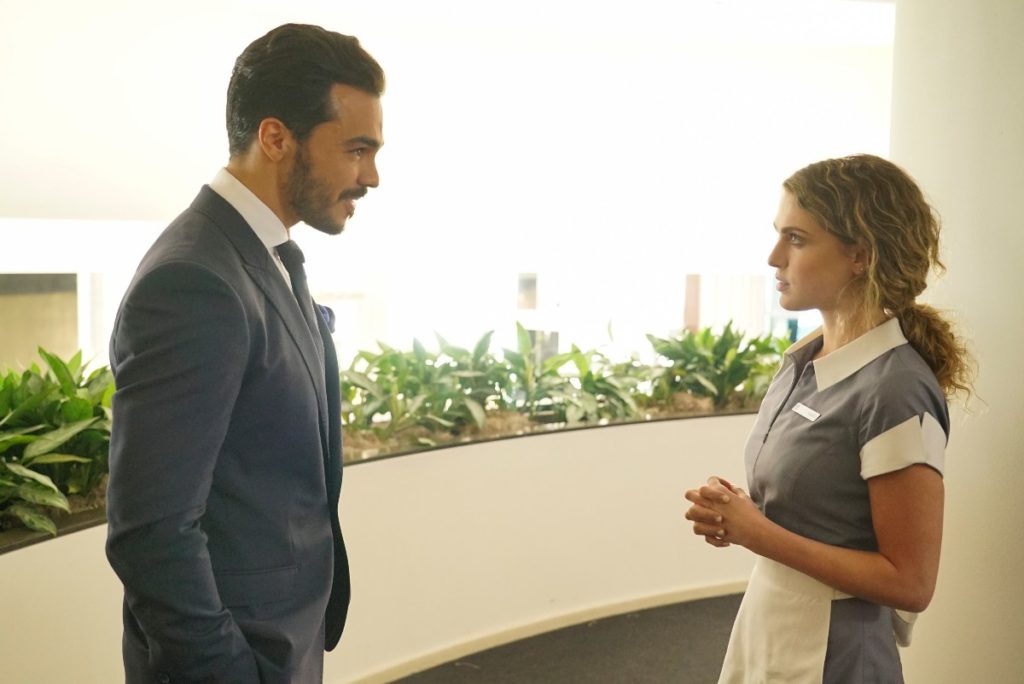 ---
When Ingrid confronted Mateo (the real father of her child), he only promised to help her get an abortion. In a desperate attempt to find a father for her unborn child, Ingrid the maid tries to convince the charming Javi, that he is in fact the father. He is forced to step up and take responsibility for the actions he thinks he took.
Tune in to 'Grand Hotel' on ABC, Monday June 24th at 10pm EST for an all-new episode.
MORE ON GRAND HOTEL
Get to Know the Characters of ABC's New Show "Grand Hotel" – Details Inside!
Lincoln Younes on Why He Wanted to Be Part of the Steamy Drama, 'Grand Hotel' Produced by Eva Longoria
Roselyn Sanchez & Eric Winter Vs. Boris Kodjoe & Nicole Ari Parker on Celebrity Family Feud 2019 – Photos Inside!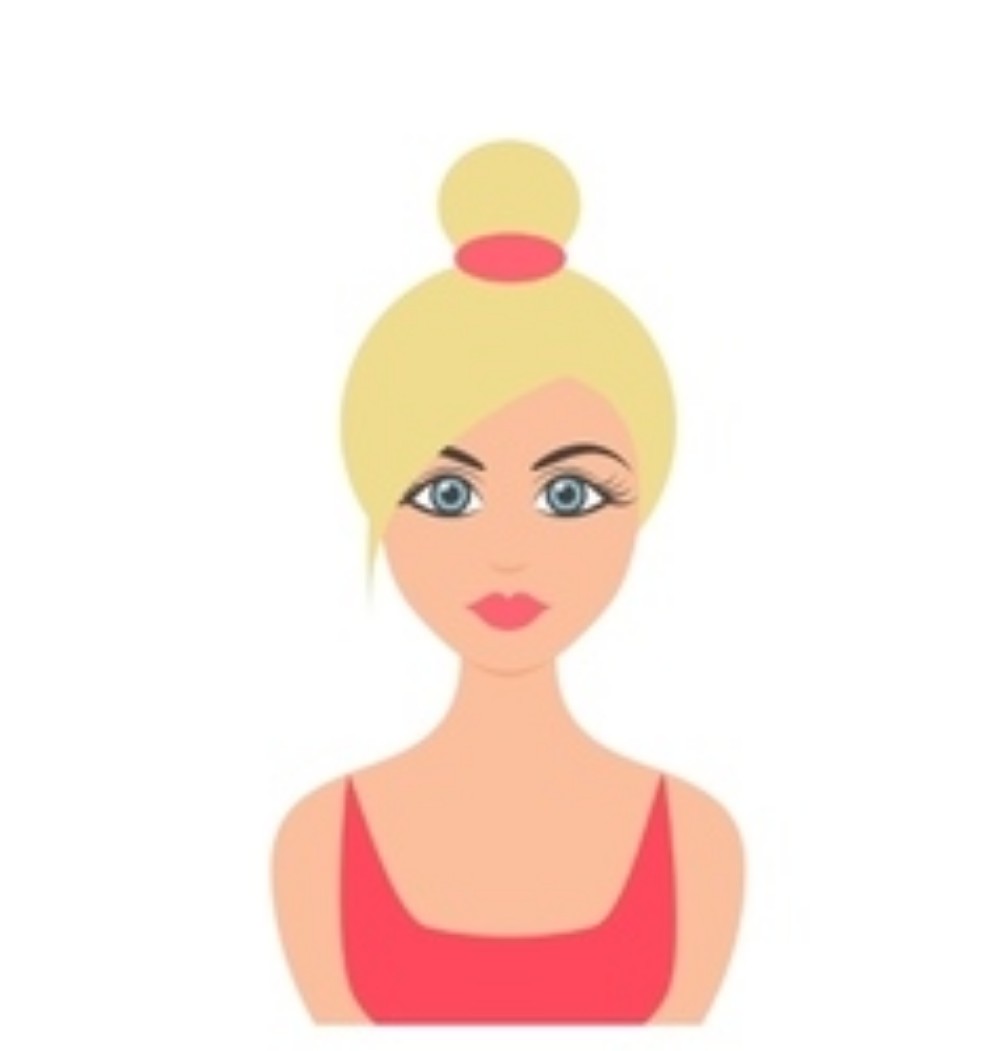 Lover of all things pop culture. 'Catfish' is my guilty pleasure. Hopeless Romantic. For tips or comments, email jaclyn@feelingthevibe.com