Who's in the mood for love? Hallmark Channel is previewing their 6 all new original movies with a "Spring Fever" special hosted by Larissa Wohl and featuring some very special guests.
A few stars of the upcoming movies and absolutely adorable puppies sit down with Larissa to give viewers a sneak peek of what's to come.
Hallmark Channel will be rolling out the 6 new movies every Saturday starting March 16, 2019.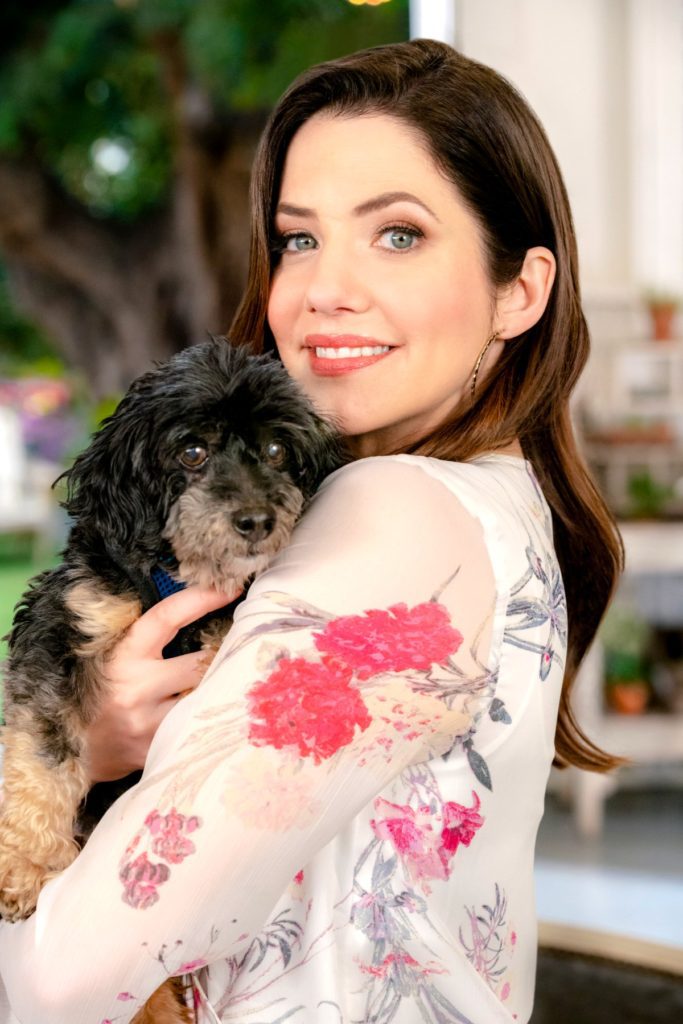 Flip That Romance – March 16th
Starring Julie Gonzalo and Tyler Hynes. Rival house flippers, Jules and Lance face off in a flipping contest. The winner will receive a magazine spread in Innovative Designs. While renovating their duplex, can these two build a romance?
Love to the Rescue – March 23rd
Starring Nikki DeLoach and Michael Rady Star. Single parents, Kate and Eric promised their children they can adopt Bruce the dog. After the two agree to have joint custody for a month to determine who the dog should live with, Kate faces her fear of falling love with Eric.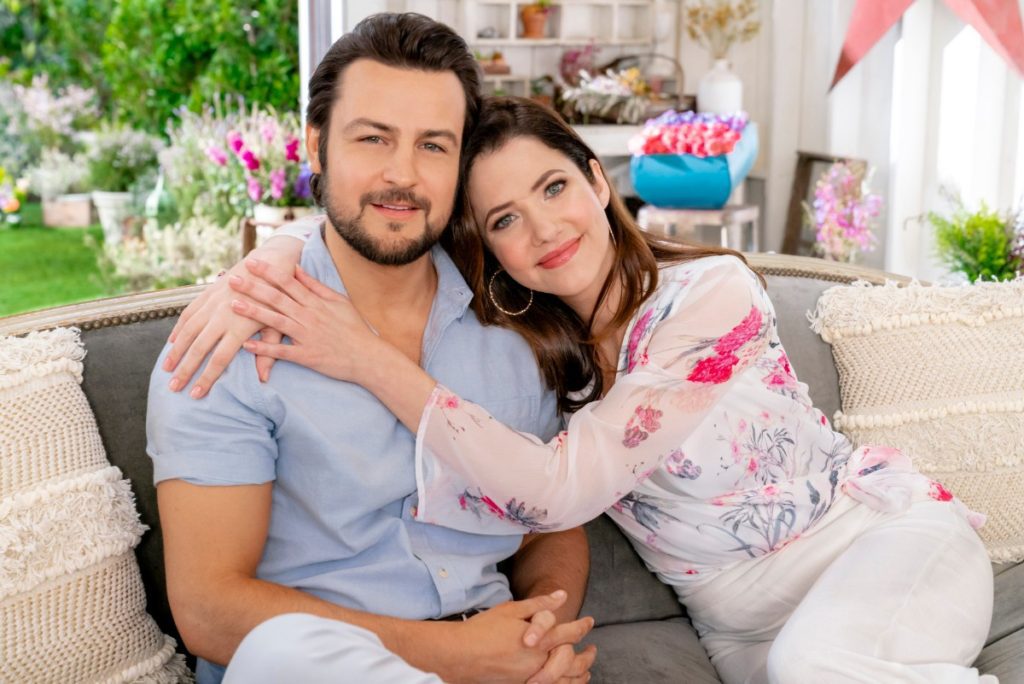 A Brush with Love – March 30th
Starring Arielle Kebbel and Nick Bateman Star. Jamie Spellman (Kebbel) is struggling with her dream of painting with the reality of a hard career choice. Her dream of finding the perfect man maybe also becoming true but it looks like she has some choices to make. Will she choose the handsome businessman or her best friends' annoying brother (Bateman) who is now all grown up?
True Love Blooms – April 6th
Starring Sara Rue and Jordan Bridges. Spring is in full bloom as a gardener Vicki fights to save her community garden from a real estate developer. But it's not just the flowers that are blooming this spring.
Bottled with Love – April 13th
Starring Bethany Joy Lenz and Andrew Walker. When Abbey (Lenz) has difficulty with her love life, she is inspired to write a heartfelt letter and put it in a bottle to throw into the sea. Fast forward a few months when a man (Walker) discovers the bottle while fishing.
Easter Under Wraps – April 20th
Starring Fiona Gubelmann and Brendan Penny. Erin (Gubelmann) goes undercover at her family's chocolate factory to inspect why sales are down. During her mission, she meets the head chocolatier, Bryan. He has some new ideas on how the factory should be run.
Join Larissa, her furry friends and the Hallmark stars on Saturday, March 9th at 10pm EST on Hallmark Channel to get some previews of the Spring movies to come!
Diana is the co-editor-in-chief of Feeling the Vibe. She loves pop culture and is always up to date on the latest news. If you have any tips or comments, email diana@feelingthevibe.com.