Monday will start a brand new week long of shows from "Home & Family" sadly without co-host Mark Steines who will be dearly missed by all the viewers.
The news is still shocking many fans but even more so, the question of "why?" which has not been fully answered yet.
We have some exclusive photos from Monday's show and what the viewers are to expect.
There is a new man alongside co-host Debbie Matenopoulos. If you are a very loyal Hallmark Channel viewer, you may recognize him from "The Good Witch."
Actor, James Denton will fill in as a guest co-host for Monday's 2 hour long show.
The "Bachelor" winner and designer, Lauren Bushnell joins Debbie and James on the Home & Family set.
Mary Murphy from FOX's "So You Think You Can Dance" is also joining them on Monday.
Geoffrey from 'Iron Chef' fame will be whipping up a special summer salad in the kitchen.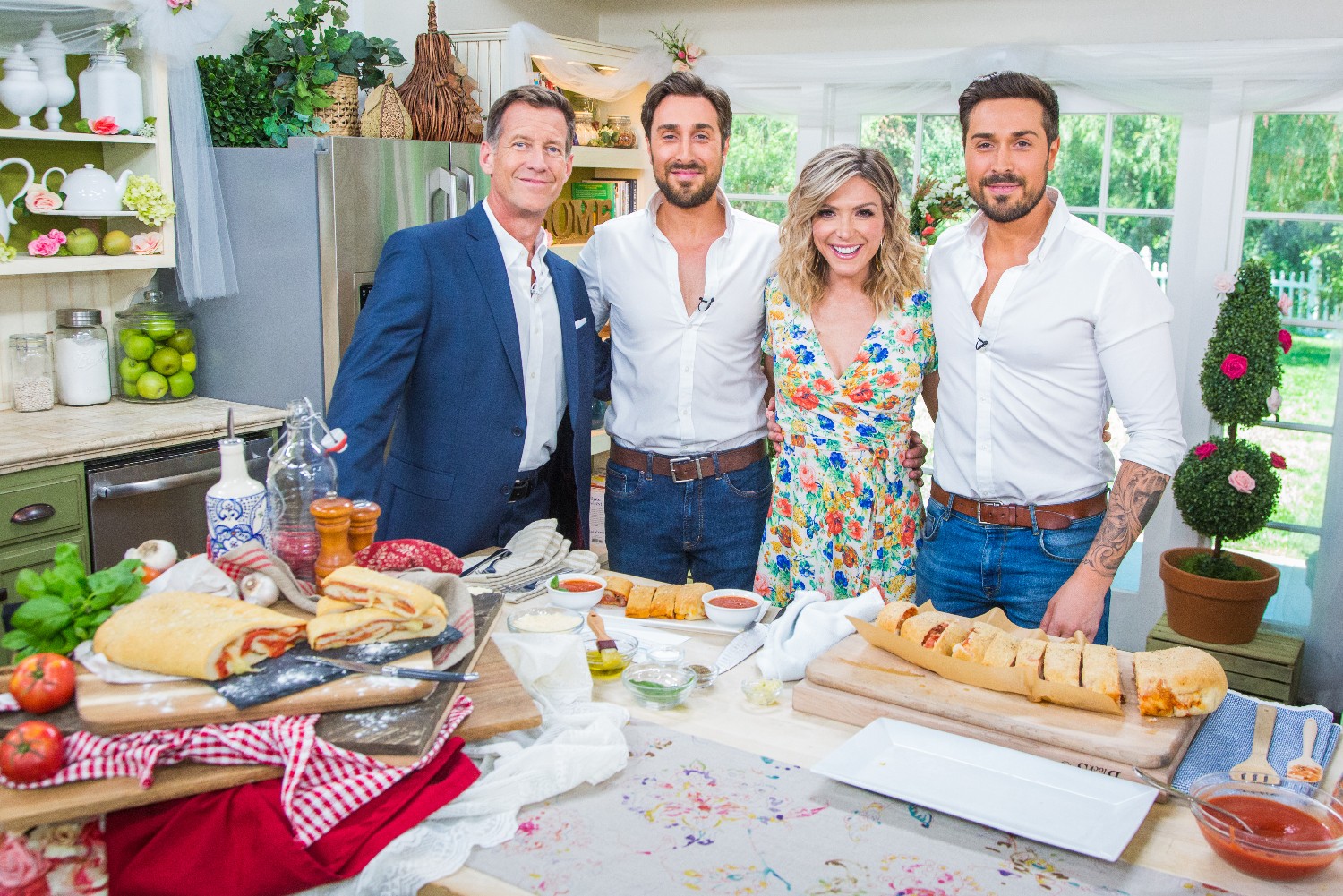 No word from Mark on social media yet, however his wife Julie broke the silence when she posted an adorable photo of Mark with his little daughter Park Rose with a special caption depicting a sweet milestone.
Mark Steines's Baby Girl Brings Smiles to His Face Amidst "Home & Family" Controversy
Keep checking back to Feeling the Vibe for all updates!
Diana is the co-editor-in-chief of Feeling the Vibe. She loves pop culture and is always up to date on the latest news. If you have any tips or comments, email diana@feelingthevibe.com.