On this Sunday's episode of 'American Idol,' we met a very special young lady. Her name is Demi Rae – 26 years old from San Jose, California.
This vibrant singer has been dreaming of her American Idol moment since she was just a young girl. As soon as she saw the judges, she had to hand them a book she wrote in when she was only 9.
Katy Perry started reading it, "My future," it said on the cover. "This is so great," commented Perry. "When I get old enough I will strive for my goal and go on American Idol," it said.
Demi was introduced to music at a young age from her father who was a dance instructor. "My dad wasn't around all the time though, he was in and out of jail," she shares about her family life growing up. "I just wanted him to be around, love and be proud of me," she said through tears.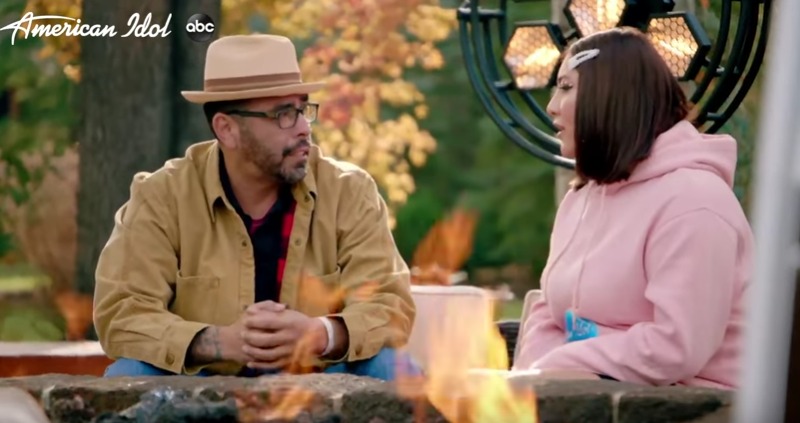 ---
She got her wish! "When I was 15, my dad got clean and he turned his life all around," Demi said. Now he is there for her through her American Idol audition!
The judges were quite in awe of Demi's voice when she started belting out her audition song. Listen to it below:
Tune into American Idol Sundays at 8pm EST on ABC.
---
MORE ON AMERICAN IDOL
6 Fun Facts About Makayla Phillips from "American Idol"
6 Fun Facts About Faith Becnel from "American Idol"
Get to Know 'American Idol' Hopefuls Kat Luna and Alejandro Garrido Courtney Rose is an Entertainment Writer at Feeling the Vibe Magazine based in New York. Pop culture and rom-com obsessed. Studied Journalism and is up to date on all the latest entertainment news. For tips or comments, email me at Courtney@feelingthevibe.com