It gets intense on 'Grand Hotel' during episode 5 "You've Got Blackmail," when a fight breaks out in the boxing ring.
Last week we saw Danny still searching around for clues into his sister Sky's disappearance. He thought he was onto something when he spotted the red car that belonged to his sister driving through Miami's palm trees lined streets. After pursuing that lead, he realized Ingrid was the one driving, and not his sister.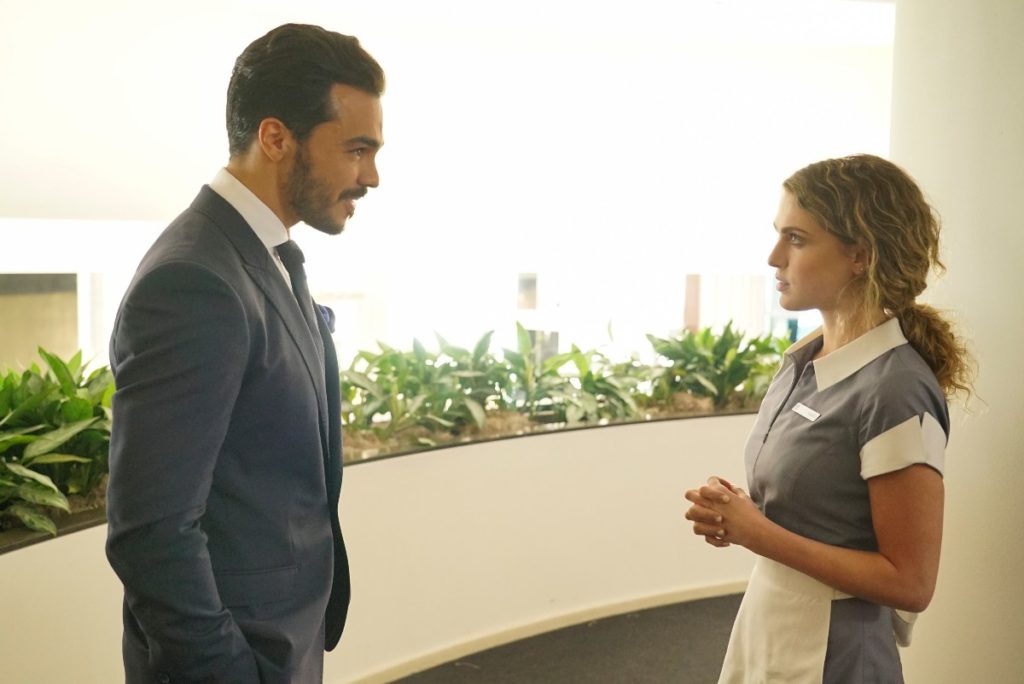 ---
When he and Jason walked Ingrid home to her apartment, they learned an intruder was inside who knocked Jason out before fleeing. Unable to see who it was, they are only going based on clues from a written love letter to Sky. In hopes to match the handwriting from the love letter to the note on Mateo's desk, they come up short.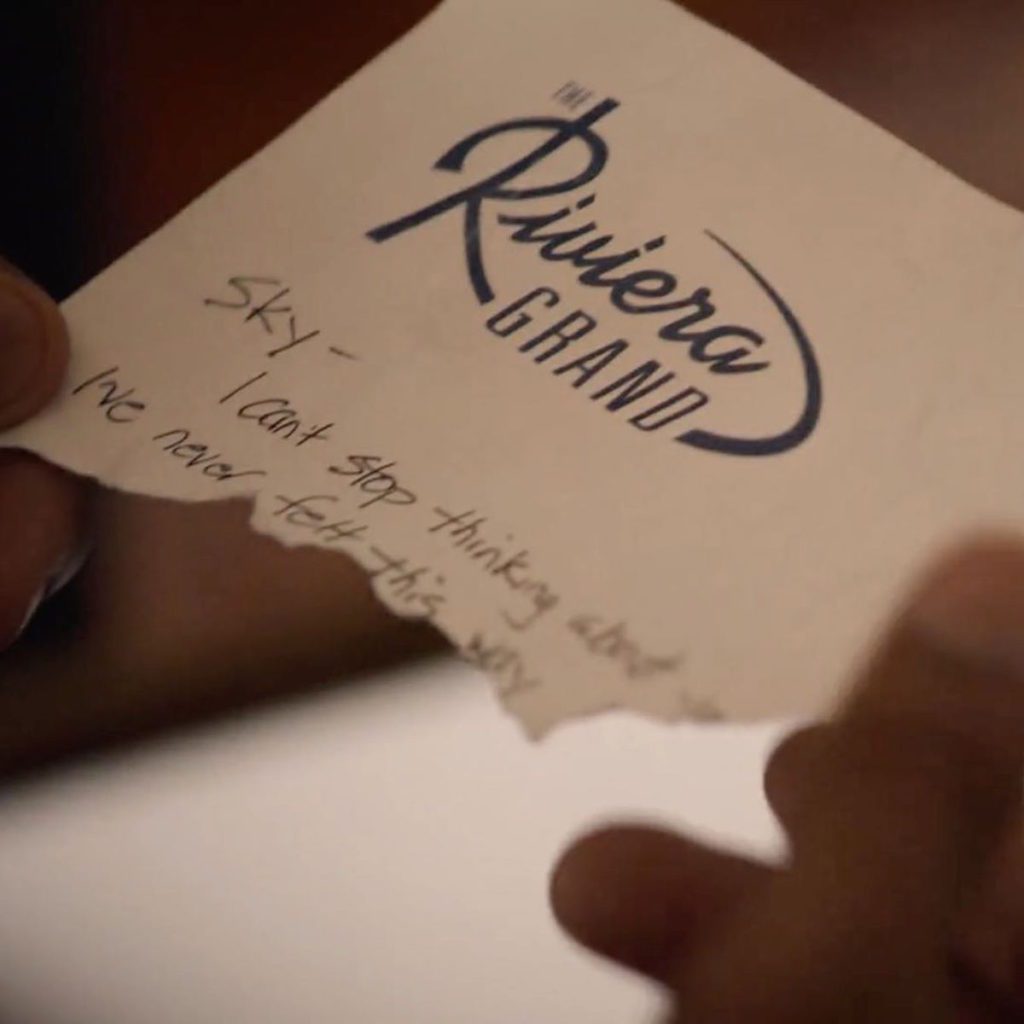 Is Mateo the Guy?
Danny's current strongest suspect is Mateo – the manager of the Riviera Grand.
In a sneak peek of episode 5 called "You've Got Blackmail," Danny runs into Mateo outside of work, at the boxing ring. When Danny hears Mateo call his name, his cringes before turning around.
Mateo got way more than he bargained for when he and Danny battle it out in the ring as Danny throws major punches his way. See the video clip below:
---
Danny isn't the only one having a hard time in episode 5. Javi was blindsided when Ingrid told him that she was pregnant. At first he was quite confused why she would be telling him. However, since he has the reputation of being a ladies man, she thought he would be the perfect target. Unbeknownst to Javi, the real father of Ingrid's baby is Mateo. When he didn't want to step up and take care of the child, Ingrid took matters into her own hands.
In 'You've Got Blackmail,' Javi makes an announcement to his family, revealing the secret. How will everyone react to the news?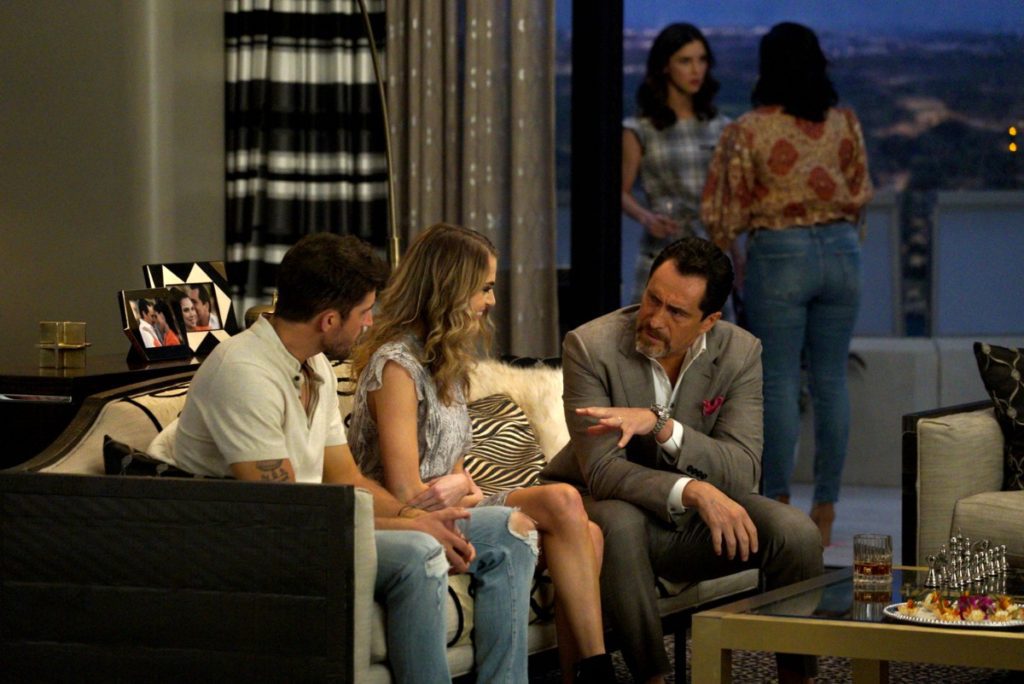 ---
Tune into 'Grand Hotel' on ABC Mondays at 10pm EST
MORE ON GRAND HOTEL
Sneak Peek of 'Grand Hotel' Javi Reveals His Secret on July 15 Episode – "You've Got Blackmail"
An Old Friend Comes to Visit on Tonight's All-New Episode of 'Grand Hotel' – Details Inside!
Where Can You Watch ABC's 'Grand Hotel?'
10 Fun Facts About Arielle Kebbel from ABC's 'Grand Hotel' Courtney Rose is an Entertainment Writer at Feeling the Vibe Magazine based in New York. Pop culture and rom-com obsessed. Studied Journalism and is up to date on all the latest entertainment news. For tips or comments, email me at Courtney@feelingthevibe.com