The girls of the hit Lifetime TV show, "Dance Moms" have become stars as they all pursue their own careers after the show finished airing.  As expected, Maddie and MacKenzie Ziegler are both big stars and recently finished a tour out in Australia.
Nia Sioux has hit it big landing a role on "Bold and the Beautiful" along with building a great YouTube channel.
Chloe Lukasiak, Kalani Hilliker, and Kendall Vertes also all have been on a dance tour.  One girl who hasn't been part of any group tours is Bryn Rumfallo.  The dancer who joined the ALDC group as the Zieglers were on the way out, and said to be slated as the "next Maddie," has been a bit quieter than the others.
It looks like two of the castmembers of "Dance Moms" were both at the same event.  The Petitnpretty event was held on Saturday, July 21st at the Beverly Hills Hotel in Beverly Hills, California.  Who were the girls that made it to his cute spot?
None other than Brynn Rumfallo and Kalani Hilliker!
Kalani was accompanied by her mom Kira on a very pretty sunny day.
Kalani was wearing an adorable jeans bow crop top and pants polka dot outfit. Captioning the photo "Cutest event ever. Thanks for having me @petitenpretty."
https://www.instagram.com/p/Blgw6R2Bq8g/?taken-by=kalanihilliker
She also shared a sweet photo of she and her mom Kira in the car.
The other Dance Moms girl who was at the Petite n Pretty event?  Brynn Rumfallo!
Writing "Thank you for having me @petitenpretty" Brynn can be seen in a simple white tshirt and black and white skirt.
Petite n Pretty is a makeup company that is trying to somewhat disrupt a huge industry.  They are about "sparkling outside the lines."
From the Petitenpretty.com website:
"Young creatives are changing the way the world sees pretty by redefining it on their terms with a next-gen-point-of-view that celebrates the sparkle in everyone.  They get it.  Pretty is a feeling and goes way beyond a look – it's the qualities that inspire, attract and uplift, never define, others."
From what we can tell the girls didn't get a photo together.  However, fans were totally overjoyed when they saw Brynn did leave a comment on Kalani's photo from the Petite n Pretty day saying "hottieee."
If you purchase an independently reviewed product or service through a link on our website, Feeling the Vibe may receive an affiliate commission.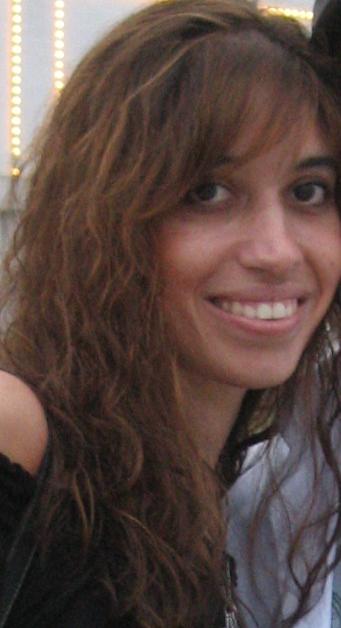 Kristen is co-editor-in-chief of Feeling the Vibe Magazine.  Music lover, pianist, and marketing professional.  Contact me for any tips or comments at [email protected] .