A new episode of Celebrity Watch Party is set to air tonight on FOX – and there are so many celebrities in store!
Celebrity Watch Party, a new series on FOX, is an unscripted reality show that features celebrities filming themselves and their families as they watch and react to the most popular and hilarious shows and movies, as well as the most talked about current events.
Find out what celebrities you can expect to see on tonight's episode!
Tyra Banks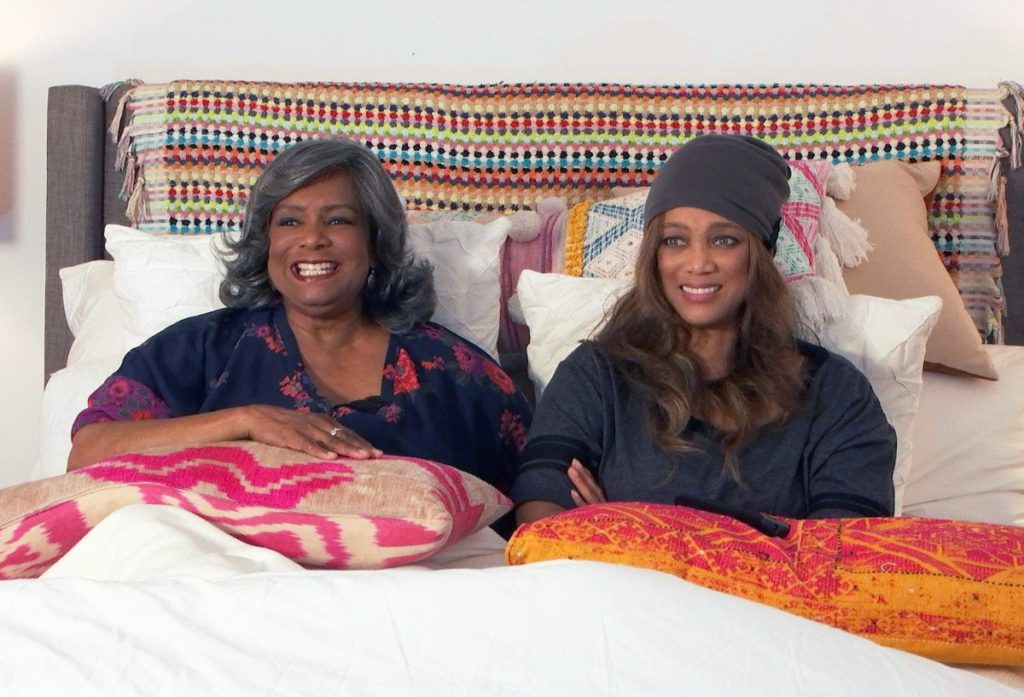 The one and only supermodel, businesswoman, and new host of Dancing With the Stars, Tyra Banks, will return to Celebrity Watch Part tonight, featured with her mom, Carolyn London.
It has been announced that Tyra Banks will be the new host of Dancing With the Stars, replacing Tom Bergeron and Erin Andrews. Banks revealed on Good Morning America that the show will be seeing some changes next season, "We're doing all this crazy stuff, taking it into the next level, but still keeping the stuff that we know America loves. But you need to get ready because it's going to be different."
Keep up with Tyra Banks, and all that she has in store for the new season of Dancing With the Stars, by following her on Instagram @tyrabanks.
Reggie Bush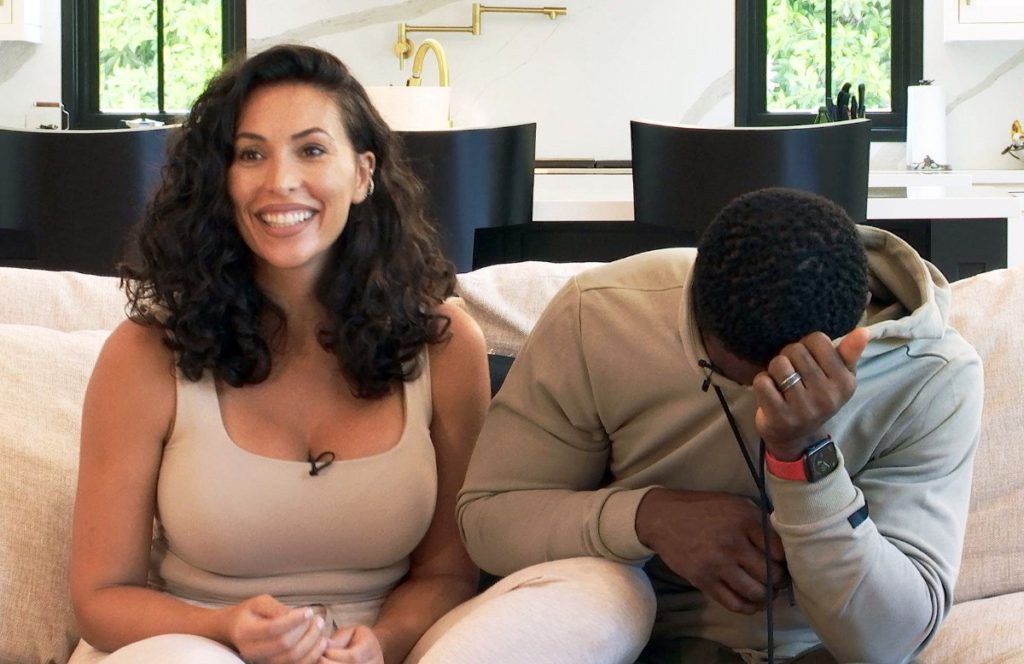 The former New Orleans Saints running back is returning to Celebrity Watch Party tonight, along with his wife Lilit Avagyan.
Bush, who share 3 kids with his wife Lilit, was recently voted "Favorite Athlete in USC History" by fans, after playing college football at USC, before being drafted into the NFL.
You can keep up with both Reggie Bush and Lilit Avagyan on Instagram, @reggiebush and @lilitslife.
JoJo Siwa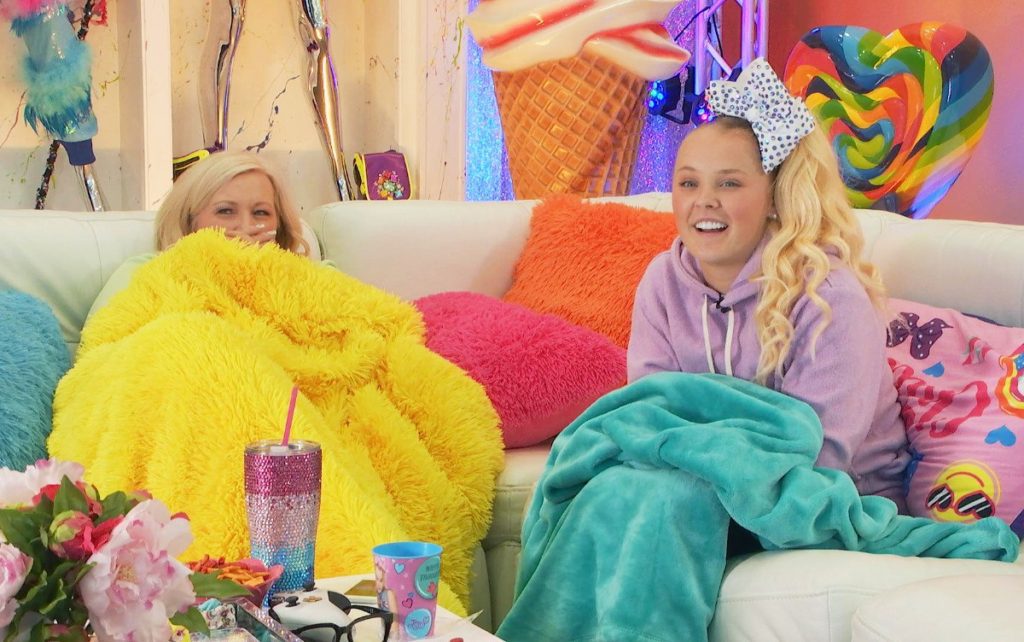 The 17-year-old dancer, singer, and YouTube superstar has become a veteran on Celebrity Watch Party, as this is her 10th appearance on the show, along with her mom Jessalyn.
Siwa recently announce that she will be starring in her first movie, a film adaption of the book "Bounce", produced by no other than Will Smith. And the former Dance Moms star released a new music video for her song "High Top Shoes *The Dance Remix*" – check it out on her YouTube Channel!
You can stay up-to-date with all things JoJo Siwa by following her on Instagram @itsjojosiwa.
Don't miss Celebrity Watch Party tonight on FOX at 8/7c.
MORE ENTERTAINMENT NEWS
5 Fun Facts About Robert Herjavec & Wife Kim Herjavec
5 Fun Facts About Joe Buck's Wife Michelle Beisner-Buck
Is Francesca Farago Dating Vinny Guadagnino from 'The Jersey Shore?'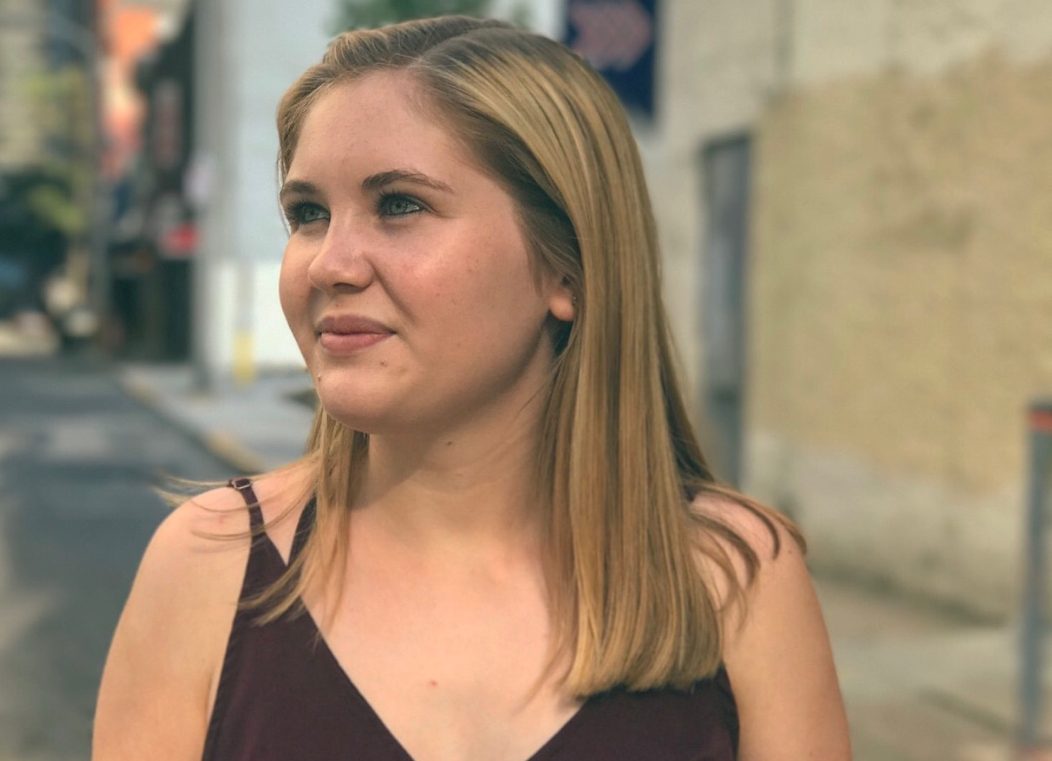 Julia is an Entertainment Writer at Feeling the Vibe Magazine. She is currently a Journalism student at Temple University. She is always in the know about everything celebrity and pop-culture.