Love is in the air… or should we say on-set!
We have seen many love stories play out on-screen in movies and TV shows throughout the years, but what about the love stories that happen off-screen? There have been many celebrity couples that began their happily ever after on-set as co-stars!
Find out which 5 relationships started out as co-stars on-set, before going the distance in an off-screen relationship.
Mila Kunis and Ashton Kutcher
It all started back in 1998 on the set of That 70's Show. Meeting for the first time on-set when Mila was just 14 years old and Ashton 19-years-old, then going on to play each other's love interest on the show for almost 8 seasons.
But although they shared their first kiss on-screen, the two went their separate ways when That 70's Show came to an end after 8 seasons. Though they kept in touch occasionally, they lived very separate lives – Ashton married actress Demi Moore, and Mila was involved in a long-term relationship with actor Macaulay Culkin (Home Alone).
But in 2012, after Ashton and Demi Moore had been separated, and Mila and Macaulay Culkin had broken up, the former co-stars reconnected at the Golden Globe Awards. Ashton invited Mila to his Golden Globes after-party, in an attempt to set her up with one of his friends. But it just so happened that Mila and Ashton started their love-story that night instead.
After dating for a few years, Ashton and Mila got married in 2015. And they share two kids, daughter Wyatt (5) and son Dimitri (3).
Kelly Ripa and Mark Consuelos
After meeting for the first time almost 30 years ago on the set of the soap opera All My Children, Kelly Ripa and Mark Consuelos are officially going down in Hollywood love-story history.
Kelly landed a role on All My Children in 1990, and then five years later Mark did too. And while their on-screen love blossomed, as their characters began dating, their off-screen love was simultaneously growing.
A year into dating, while on a dinner date, Mark proposed to Kelly. "I said, 'Ask me when you're serious.' And he said, 'I am serious. Let's go to Vegas tomorrow and get married', Kelly shared on her morning show – and just a day later, the two of them were on a plane to Vegas to elope.
They have now been married for just over 24 years and they share 3 kids together, Michael (23), Lola (19), and Joaquin (17).
Miley Cyrus and Liam Hemsworth
Although they are no longer married, Miley Cyrus and Liam Hemsworth are an iconic example of co-stars falling in love on-set.
As they met for the first time in 2009 on-set of The Last Song, it wasn't until they stepped out on the red carpet together in 2010 (just before the movie premiered), that they made their relationship public. The Last Song then premiere a few months later, and the on-screen chemistry between Miley and Liam was undeniable, seeing as it was fueled by their off-screen romance.
After the movie came out Miley and Liam continued dating on-and-off for about 8 years. They were together, then not together. Engaged, then not engaged – But all the while, fans held out hope for the age-old love story that originated on-set of none other than a Nicholas Sparks movie.
Then after years of dating, Miley and Liam announced in December 2018 that they had gotten married in a lowkey ceremony with close family and friends. Fans were overjoyed, as all their hopes for Miley and Liam to last forever were coming true. But just 6 months later the duo released a statement saying they had decided to end their marriage, and on the same day Miley was spotted kissing someone else during a vacation in Italy.
All-in-all, the romance between Miley and Liam was truly a fairy-tale, but not all love stories last forever.
Kurt Russell and Goldie Hawn
As one of the longest lasting couples in Hollywood, Goldie Hawn and Kurt Russell's relationship is the epitome of success.
Many years ago, in 1966 to be exact, Goldie and Kurt met on-set of the Disney movie The One and Only, Genuine, Original Family Band. Kurt was only 16 years old at the time, while Goldie was 21 years old. And although she liked him very much, Goldie thought he was much too young for her, so they went their separate ways.
Fast forward 17 years, and they both get cast as leads in the movie Swing Shift. Seeing her again for the first time, Kurt couldn't help but notice her beauty, and decided to try a pickup line on her saying, 'Man, you've got a great figure.' To which Goldie replied, 'Why thank you.' – And the rest is history!
Goldie and Kurt fell in love and moved in together after just the first date. And 3 years later, the two had a son together, Wyatt Russell. Prior to being with Kurt, Goldie had two children, who we now know as actors Oliver Hudson and Kate Hudson, from a previous marriage. And Kurt had a son, Boston Russell, from a previous marriage. And they became one big blended family!
Although Goldie and Kurt are not married, they have been together for over 35 years, and Goldie highlighted the key to their successful relationship to Woman's Day saying, "I think the secret is to know when to depend on somebody and when not to."
Blake Lively and Ryan Reynolds
It's been nearly a decade since Blake Lively and Ryan Reynolds first met on-set of Green Lantern. The two were both leads in the movie, yet they were both in separate relationships at the time – Ryan was married to actress Scarlett Johansson, and Blake had been dating her Gossip Girl co-star Penn Badgley.
It wasn't until a year later, when both Blake and Ryan were single, that they got together. Dating rumors started in October 2011, and then were confirmed as the two were spotted holding hands while visiting Ryan's family for the holidays.
Blake and Ryan got married in September 2012, in a secret wedding ceremony, and are now one of Hollywood's most beloved power couples, constantly trolling each other on social media. And they share 3 daughters together James (5), Inez (3), and baby number 3 whose name has not been publicly revealed.
MORE ENTERTAINMENT NEWS
Jess & Gabriel Conte Announce Where They're Moving – See Video Inside!
Hallmark's Love Under the Olive Tree – Meet the Cast
Everything We Know About ABC's 'United We Fall'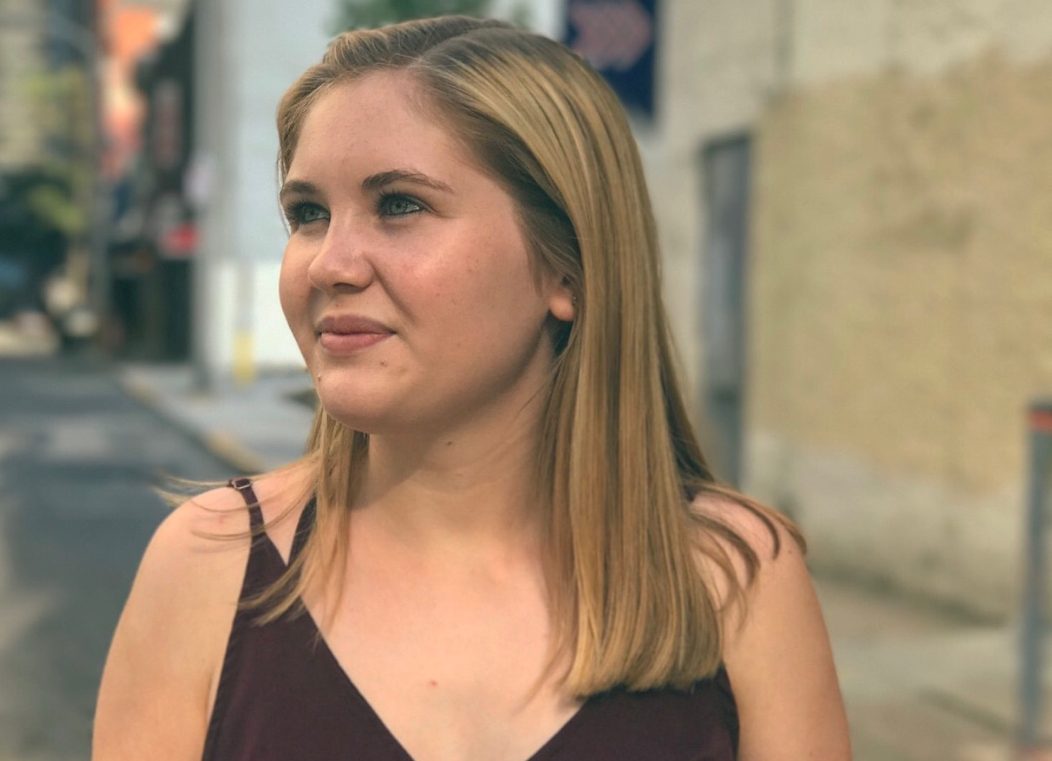 Julia is an Entertainment Writer at Feeling the Vibe Magazine. She is currently a Journalism student at Temple University. She is always in the know about everything celebrity and pop-culture.