Due to COVID-19, many artists have had to postpone or cancel events. BTS recently canceled their Korean shows and postponed the North American part of their highly anticipated Map of the Soul tour. The tour would have started on April 25.
BTS revealed earlier today that the band will be hosting "Bang Bang Con," a streaming of their past concerts for their fans on their Youtube channel BANGTANTV.
The "special online streaming event by BTS for ARMY" will feature many past performances.
The marathon begins Saturday, April 18, at 12 PM KST (Friday, April 17, 11 PM EST). The marathon will span over two days.
The videos and performances previously had to be purchased but their label BigHit Entertainment is making these videos free during the two days.
On April 18, the channel will stream performances from their 2015 '화양연화 ON STAGE', 2016 '화양연화 ON STAGE : EPILOGUE', 'BTS 2014 LIVE TRILOGY : EPISODE II THE RED BULLET' from their 2014 MEMORIES, and 'BTS 3RD MUSTER' from the ARMY.ZIP+.
On April 19, the channel will stream performances from '2017 BTS LIVE TRILOGY EPISODE III THE WING TOUR IN SEOUL,' '2017 BTS LIVE TRILOGY EPISODE III THE WING TOUR THE FINAL,' 'BTS 4TH MUSTER [HAPPY EVER AFTER],' and 'BTS WORLD TOUR 'LOVE YOURSELF' SEOUL.'
It will feature concerts from 2014, 2015, and 2016. They'll also stream concerts from 2017 and 2018 on April 19.
The announcement entices fans to "spend a couple of Spring Days comfy at home with BANG BANG CON … the at-home BTS concert experience."
Many of their fans were already planning to stream their music and older videos which only heightens their anticipation for the event.
Be sure to tune in and practice social distancing while watching BTS' past performances!
MORE ON BTS
BTS Launches Series to Help Fans Learn Korean
Hot Pop Group BTS Reveals Who they Want to Collab With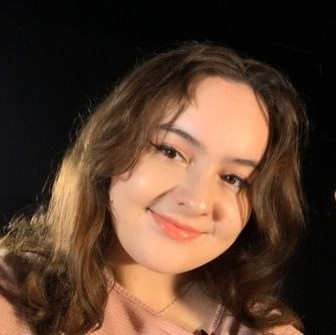 Sarah is an Entertainment Writer at Feeling the Vibe Magazine. She's a current Journalism student in Boston. Always knows the next album dropping or hottest celebrity gossip. Email sarah.turley@feelingthevibe.com