Jennifer Lopez gave the performance of a lifetime on the Super Bowl LIV Halftime show – and fans are still talking about it!
If you aren't aware, JLo and her fiance, AROD have a YouTube channel where they show a behind the scenes look at their lives. If you were hoping for an inside look at one of the biggest sports events of the year, you're in luck!
AROD has been posting a fun video series of the intense preparation that goes into an amazing Super Bowl performance! The very first video of the series posted to his official account one week ago and the third posted just yesterday.
"If you haven't seen this, it's going to give you chills" said Scott Tweedie from E!'s Pop of the Morning. Check out the video series below.
AROD & JLO Super Bowl Video #1
AROD & JLO Super Bowl Video #2 – They Teach AROD How to Dance
AROD & JLO Super Bowl Video #3 – What Actually Went Down on Super Bowl Sunday
Jennifer's Daughter Takes the Stage
Over the past year, we've seen Jen's daughter Emme appear on some of her mom's videos belting it out. She is definitely taking after her superstar mother and it was apparent when she took the stage alongside JLo for the Super Bowl Halftime show.
Emme and AROD's daughter were captured in this behind the scenes video series before taking the stage. How cute are they?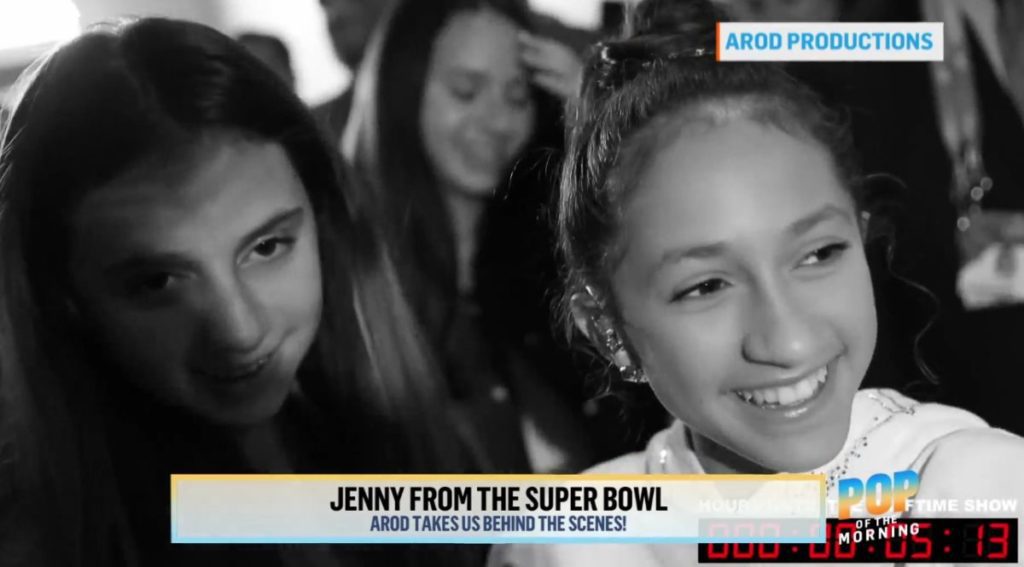 "It's an emotional moment, but I know for Jen it's a dream come true," said Rodriguez. "She's been waiting an entire year for this moment," he continued.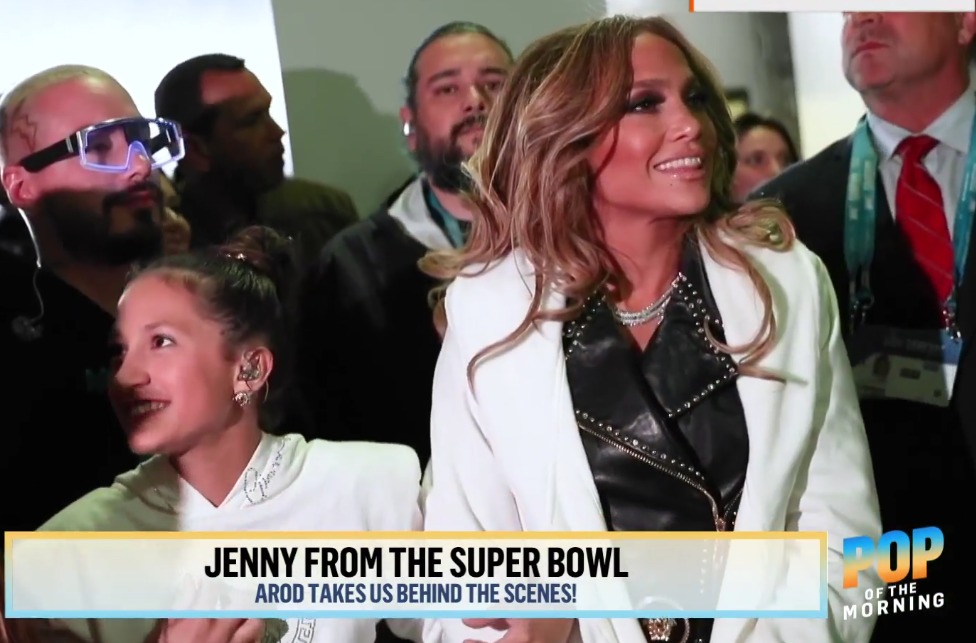 Pop of the Morning Hosts React
"He's the best Instagram husband," gushed Lilliana Vazquez from E's Pop of the Morning. "Get yourself someone who hypes you like Alex Rodriguez," she exclaimed.
"He's totally raised the bar on what a partner has to be," POTM co-host, Tweedie reacts.
JLo Confides in AROD
Did JLo make the Super Bowl performance look easy? That's what a true performer can do, but it wasn't always that way. "It felt like flying," JLo tells Alex after coming off the stage. "Every time I'd get in rehearsal, it was so hard but my adrenaline must have been so high because honestly I felt like a feather," she confessed.
Relive her Super Bowl performance below!
Subscribe to AROD's YouTube Channel here and catch Pop of the Morning on E! 11am ET/PT.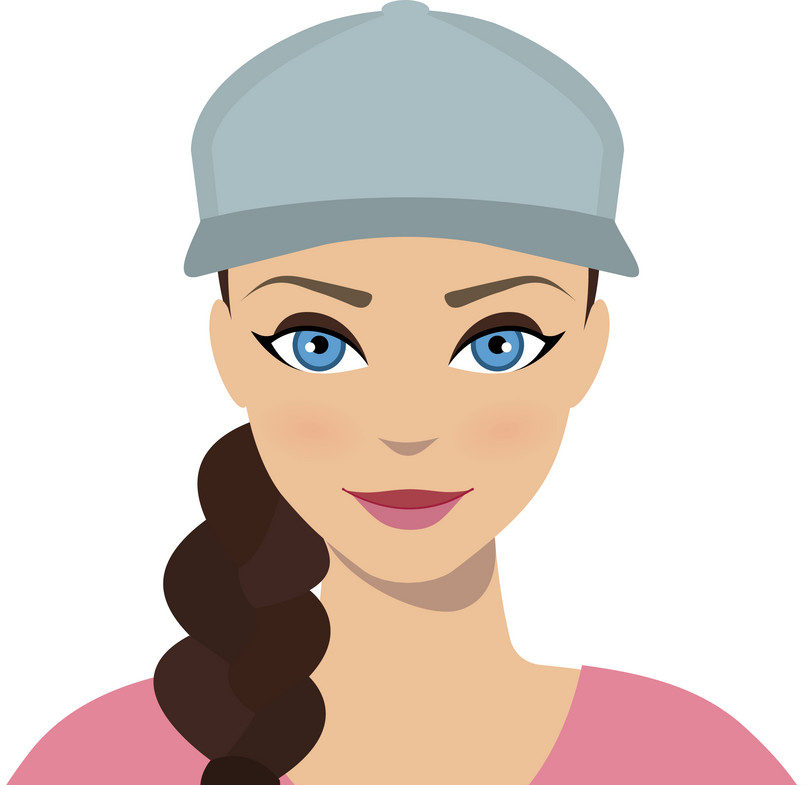 I'm Madison.  I live, breathe, and sleep pop culture. You'll either find me at festivals, concerts, or catching up on the newest Netflix shows.  For tips or comments, email madison@feelingthevibe.com.