Drama comes to town on tonight's all-new episode of ABC's Grand Hotel! An old friend of Gigi's (Roselyn Sanchez) checks in to the hotel, making her husband, Santiago (Demain Bichir) a little nervous.
But it looks like they both have something to be nervous about, because the hotel is a complete disaster when half the staff calls in sick! Yikes. Looks like the Mendoza's are going to be put to work if they want the hotel to shine by the time Gigi's old pal arrives.
GRAND HOTEL (ABC/Mitch Haaseth)

GRAND HOTEL (ABC/Mitch Haaseth)
Check out a sneak peek below:
While that tension is brewing, Danny (Lincoln Younes) is still hot on the investigative trail into what happened to his sister, Sky (guest star Arielle Kebbel). Will he and Jason uncover more clues?
When Danny went chasing after what appeared to be Sky's red car last week, he discovered Sky was not driving the car at all. In fact, it was an employee of the Hotel Riviera instead, the maid, Ingrid. Did she have something to do with his sister's disappearance?
Viewers were left with a bit of a cliffhanger as to who the mystery person in Sky's room was; but perhaps what is more important is what that person took from her room. That — according to Lincoln Younes in an interview with Hollywood Life — is "integral to finding out what happened to her." Feeling the Vibe also reported that Danny's not the only one with drama – Javi is forced to go to Mrs. P for help in tonight's episode too.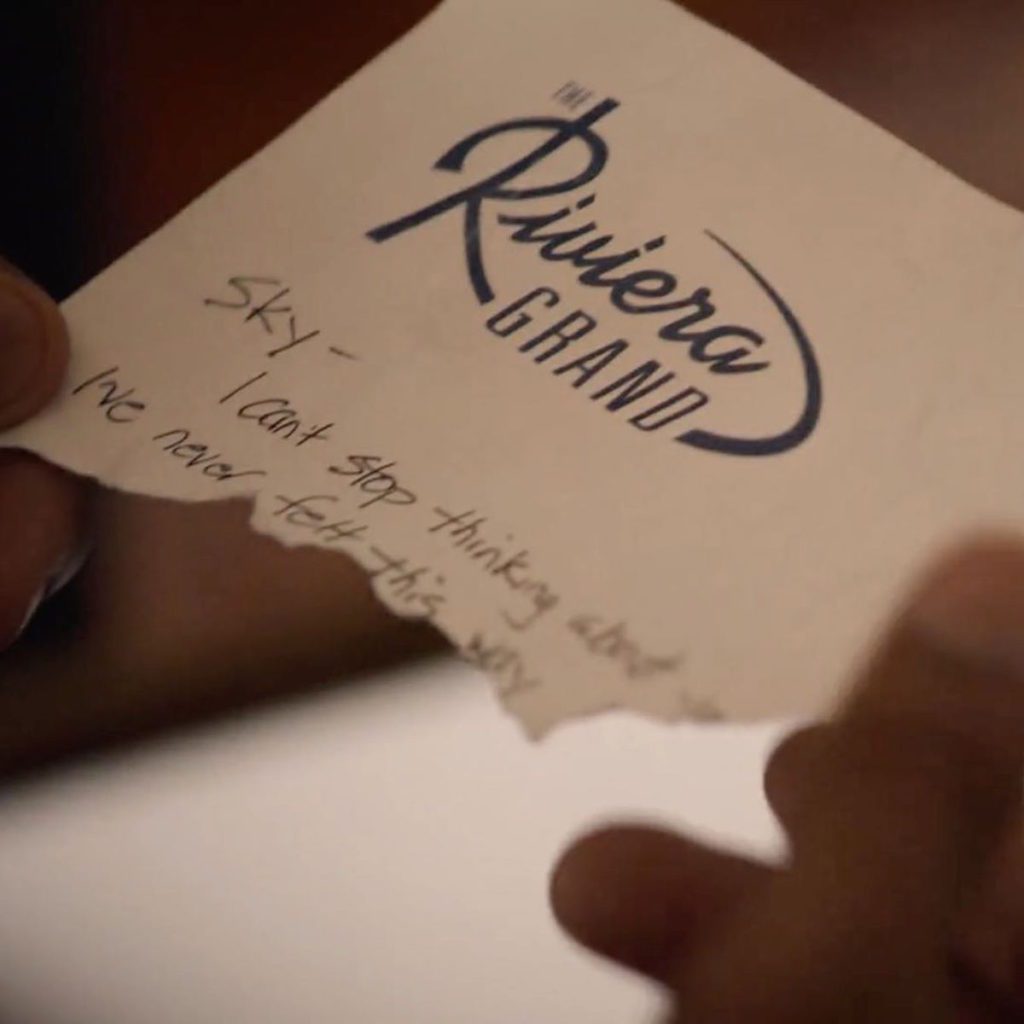 ---
There's still a lot more to uncover on this season on Grand Hotel, so be sure to tune in to tonight's episode, which airs at 10/9 c on ABC!
---
MORE ON GRAND HOTEL
SNEAK PEEK OF 'GRAND HOTEL' JAVI REVEALS HIS SECRET ON JULY 15 EPISODE – "YOU'VE GOT BLACKMAIL"
Get to Know the Characters of ABC's Grand Hotel
Grand Hotel Spoilers – Javi Begs for Help from Mrs. P
Roselyn Sanchez & Eric Winter on Celebrity Family Feud – Photos Inside!
Kari Highman is a Beauty and Fashion Blogger at Feeling the Vibe Magazine. Otterbein Alum (2017) – English & Psychology. Always learning & creating. Avid fan of mid 2000's TV & pop music. Comments or tips, email kari@feelingthevibe.com