Netflix's Control Z centers around the students at Colegio Nacional in Mexico. When the most popular students' scandalous secrets are posted by an account, it's up to Sofia, an observant socially distant girl, to find the hacker and find out why he or she exposed the students.
Let's learn more about the cast!
1. Ana Valeria Becerril is an award winning actress for role as Valeria in the critically acclaimed film April's Daughter (2017) which was shown at Cannes Film Festival.
2. She also starred as Lucy in Muerte al verno (2019).
3. Ana is a passionate feminist that often shares empowering posts on her social media.
4. Ana is set to star as Gina in the movie Los Dias Que No Estuve in 2021.
Javier is the new kid who enters school just as the hacker begins to expose everyone. He helps Sofia uncover who the hacker is.
5. Michael Ronda (Javier) is not only a talented actor, but he also loves to sing.
6. He played Simon Alvarez on Disney Channel's Soy Luna.
7. Originally, he wanted to be a football player.
8. Michael has starred in films such as Bronco, Bajo la red, and Un Exito Indomable.
9. He has an older sister, Alessandra, and younger brother, Kevin.
Raul is the richest student in the school. He pays Sofia to help him find who the hacker is.
10. Yankel Stevan (Raul) comes from a talented family. His mother Aldara Salido is a famous Mexican model.
11. Yankel began his own modeling career at 16.
12. He has appeared in advertisements for ASEPXIA and Coca-Cola.
Isabela is the queen bee of the school. She has everything; a disgustingly sweet relationship, great friendships, and is proclaimed the prettiest girl in the entire school. Everything changes when her secret is shown to the whole school.
13. Zion Moreno (Isabela) is set to star in the highly anticipated Gossip Girl reboot.
14. She was raised in Albuquerque, New Mexico.
15. Zion is also a poet, she claims "I like writing bad poetry" in her Instagram bio.
16. At 19, she moved to New York city where she began her career as a model.
17. She has appeared in Melanie Martinez's theatrical film K-12 as Fleur.
Pablo is Isabela's boyfriend. He's popular and seems like the perfect guy.
18. Andrew Baida (Pablo) initially wanted a career in finance, but decided to become an actor as a teen.
19. He attended The Centro de Educacion Artistica.
20. He has previously starred in Like, la leyenda (2018) and Los elegidos (2019).
Natalia is all about status. She is popular but doesn't actually like her friends.
21. Macarena Garcia Romero (Natalia) has starred in various tv shows, including Valiant Love (2012), Como diche el dicho (2011), and Like, la leyenda (2018).
22. She comes from an acting family. Her mother is Amairani and her grandmother is Anabel Gutierrez.
23. Macarena is a band called Like.
Maria is Natalia's sister. She is popular, but loves her friends and is incredibly nice to everyone.
24. Fiona Palomo (Maria) first role was as Vivi in Gossip Girl: Acapulco.
25. She has a younger brother.
26. Her parents are musicians Eduardo Palomo and Carina Ricco.
27. Fiona starred as Amy Rodriguez in the film Cagney and Lacey (2018).
Gerry is the bully of the school who everyone loves to fear.
28. Patrick Gallardo (Gerry) rose to fame on the Mexican television show Azteca (2011).
29. He has been nominated for a Nickelodeon Kid's Choice Award for his role on 11-11: Nothing on my block.
30. Patrick is also a singer, which can be seen on his Youtube channel.
Control Z is now available to stream on Netflix.
MORE ON NETFLIX
Netflix's Selling Sunset: Get Details on The Casts' Love Lives
Is There a Season 6 of Fuller House?
10 Fun Facts About Christine Quinn from Selling Sunset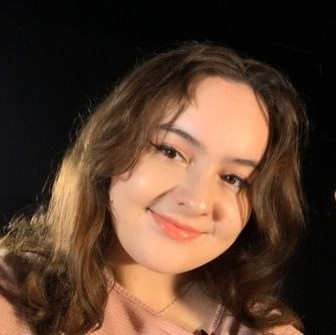 Sarah is an Entertainment Writer at Feeling the Vibe Magazine.  She's a current Journalism student in Boston.  Always knows the next album dropping or hottest celebrity gossip. Email sarah.turley@feelingthevibe.com