It's official. Brooklyn Beckham and Nicola Peltz are engaged!
Both Beckham, 21, and Peltz, 25, took to Instagram on Saturday to announce their recent engagement with a sweet pic (taken by Brooklyn's 9-year-old sister Harper) of the two of them looking into each other's eyes as Peltz's engagement ring sparkled on her finger.
Beckham captioned the photo, "Two weeks ago I asked my soulmate to marry me and she said yes xx I am the luckiest man in the world. I promise to be the best husband and the best daddy one day ❤️ I love you baby xx"
Find out more about Brooklyn Beckham and his Fiancé Nicola Peltz as they annouce their exciting engagement news!
1). As many know, Brooklyn Beckham is the son of soccer player, David Beckham, and Spice Girl, Victoria Beckham. David and Victoria tied-the-knot in 1999, just a few months after welcoming Brooklyn, their first child.
2). Nicola Peltz is an actress. She made a name for herself acting in popular TV shows, such as Bates Motel and Transformers: Age of Extinction. As well as hit movies such as The Last Airbender, Deck the Halls, and more.
3). Peltz, like Beckham, also comes from a well-known family. Her father, Nelson Peltz, is a highly successful investor and businessman, with an estimated net worth of $1.5 billion, according to Forbes. He is the co-founder of Trian Fund Management, and sits on the board of several companies such as Wendy's, Procter & Gamble, Sysco, and Madison Square Garden.
4). Brooklyn is very much into photography. He has taken photography courses at a university in New York, and he shares many of his photos on Instagram.
5). Brooklyn and Nicola have been dating for 7 months. And were spotted together for the first-time last year (just before they started dating), as they were leaving Leonardo DiCaprio's Halloween party.
6). In the past, Nicola has dated other celebrities. She and model Anwar Hadid were together for a year before breaking up in 2018. And she was also linked to actor Cameron Fuller in 2015, before he began dating actress Chloe Grace Moretz (Brooklyn's former girlfriend).
7). For 2 years, Brooklyn had a very public on-and-off again relationship with actress Chloe Grace Moretz.
8). Brooklyn and Nicola spent quarantine together in New York, and – as seen in the photo below – they got a little creative with ways to keep busy!
9). Believe it or not, Nicola made an appearance in Miley Cyrus's 2008 "7 Things" music video (making her first appearance at 0:20), as well as Zayn Malik's 2016 "It's You" music video.
10). Nicola is one of 8 children, two of whom are Will Peltz, an actor in the popular Netflix film "Sierra Burgess Is A Loser", as well as Brad Peltz, a former Ottawa Senators hockey player.
11). Brooklyn is the oldest of 4 children. Besides him, his famous parents have Romeo (17), Cruz (15), and Harper (9).
12). Nicola is 25 years old, and her birthday January 9th, 1995. Brooklyn is 21 years old, and his birthday March 4th, 1999.
13). Brooklyn's godfather is iconic singer Elton John.
14). David and Victoria Beckham chose Brooklyn's name, because Victoria was in the New York borough of Brooklyn when she found out she was pregnant.
15). Victoria Beckham will reportedly design Nicola's dress for the wedding ceremony. And it is also reported that Brooklyn and Nicola plan to have two weddings next year, one in the United States and one in England.
MORE ENTERTAINMENT NEWS
10 Fun Facts About Christina Vidal Mitchell (Jo Rodriguez) from 'United We Fall'
Demi Lovato Watched Camp Rock 2 with Boyfriend Max Ehrich – Photos Inside!
10 Fun Facts about Morgan Stewart's Fiancé Jordan McGraw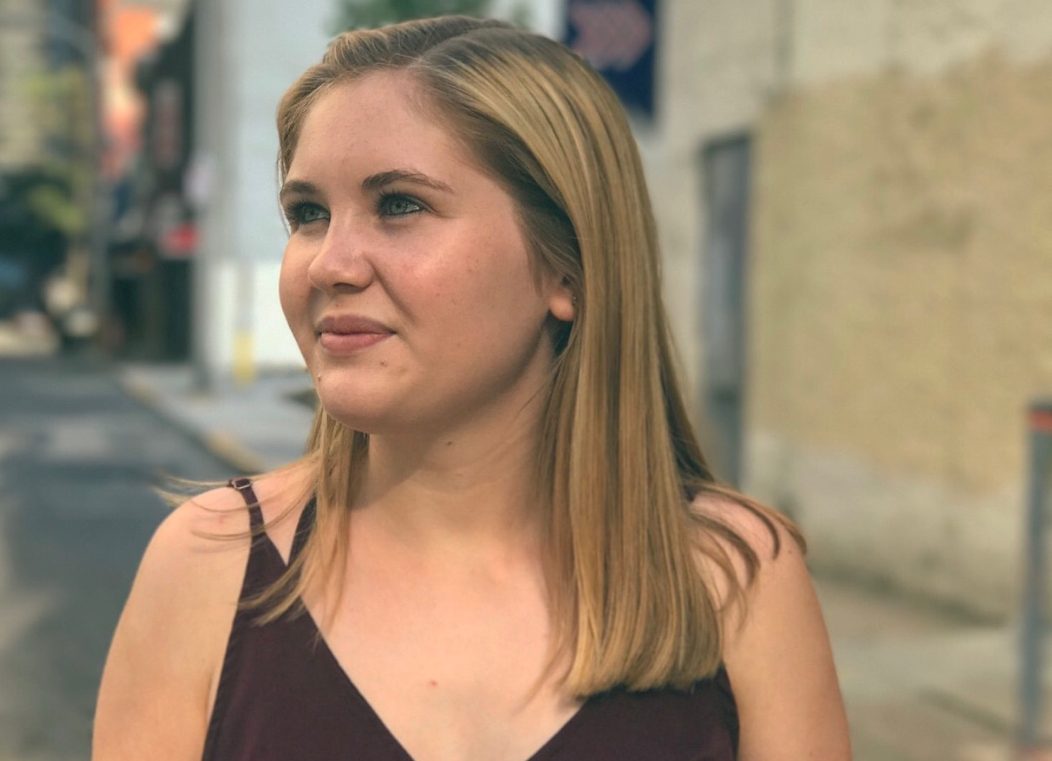 Julia is an Entertainment Writer at Feeling the Vibe Magazine. She is currently a Journalism student at Temple University. She is always in the know about everything celebrity and pop-culture.