Ready to Netflix and chill? Of course you are! Netflix has a whole lineup coming out of impressive movies and shows in 2022. Get a full list of what you can expect below for 2022 Netflix programming!
---
2022 Netflix Films, Series, and Documentaries
---
October 2022 Netflix | Hasan Minhaj: The King's Jester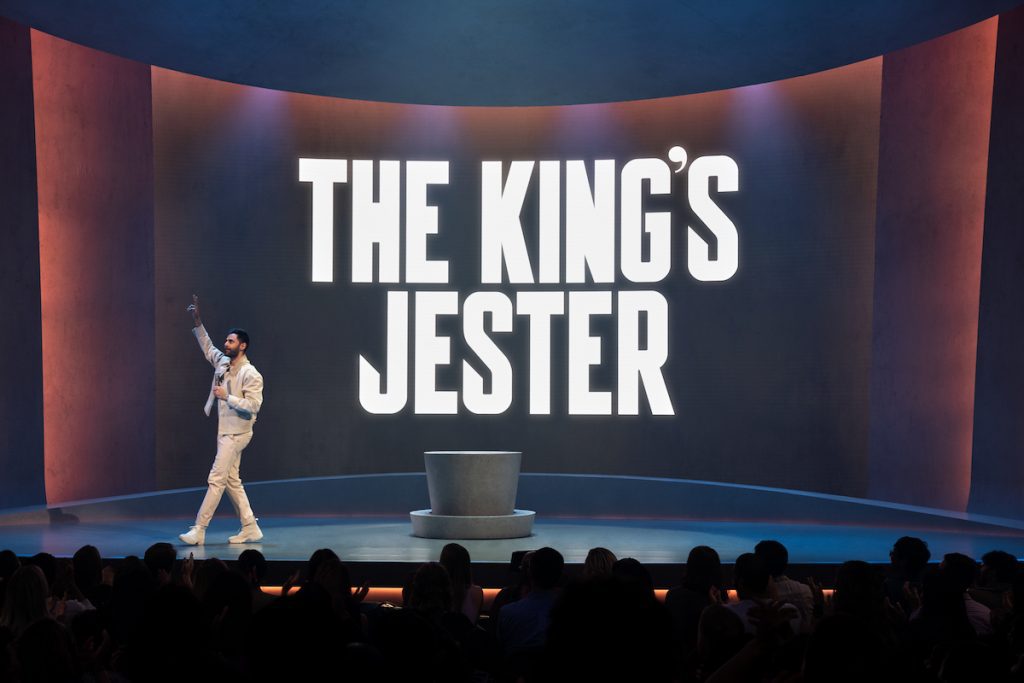 Filmed at the historic Brooklyn Academy of Music, Hasan Minhaj returns to Netflix with his second stand-up comedy special Hasan Minhaj: The King's Jester. In this hilarious performance, Hasan shares his thoughts on fertility, fatherhood, and freedom of speech.
Genre: Stand-Up Special
Premieres on: October 4th, 2022
---
Togo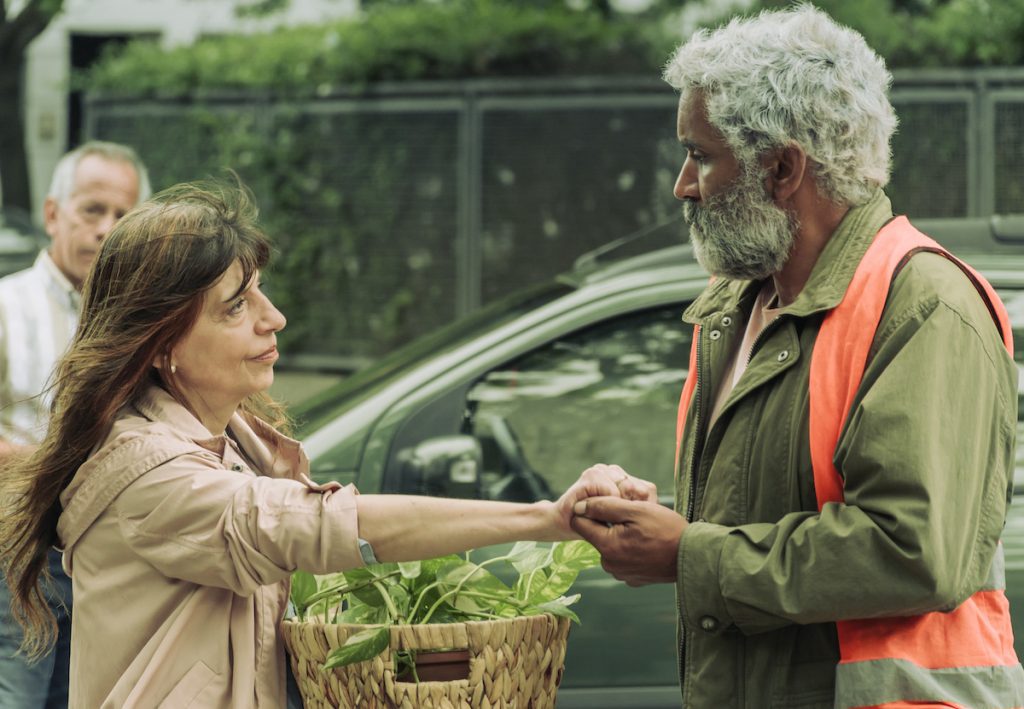 Genre: Film
Premieres on: October 5th, 2022
---
Nailed It!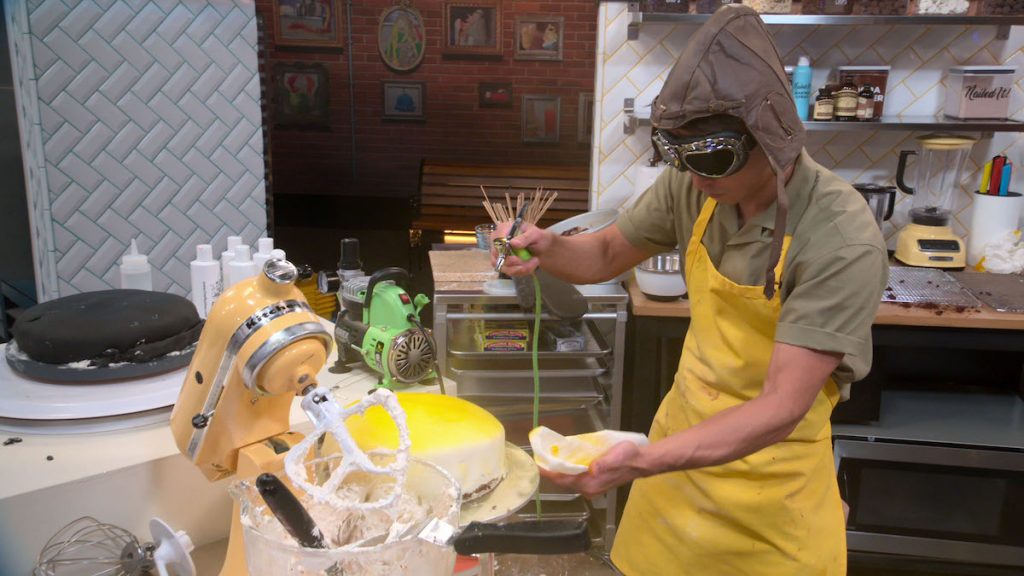 The Emmy-nominated series is back with a season full of tricks and treats as we celebrate Halloween. Featuring ghoulish surprises from some favorite Netflix shows – Umbrella Academy, Cobra Kai and The Witcher, the desserts are intentionally scary this time!
Genre: Reality
Premieres on: October 5th, 2022
---
Mr. Harrigan's Phone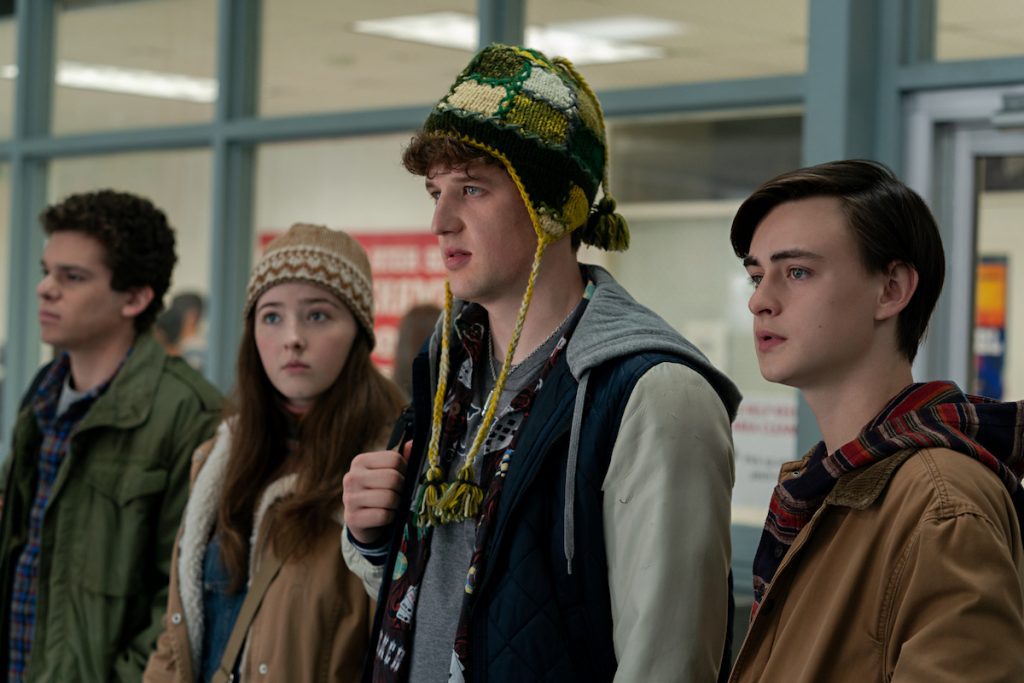 A young boy (Martell) befriends an older, reclusive billionaire (Sutherland) and finds himself able to communicate with him from the grave via the iPhone that was buried with him upon his passing. Based on the short story by Stephen King.
Genre: Film
Premieres on: October 5th, 2022
---
Conversations with a Killer: The Jeffrey Dahmer Tapes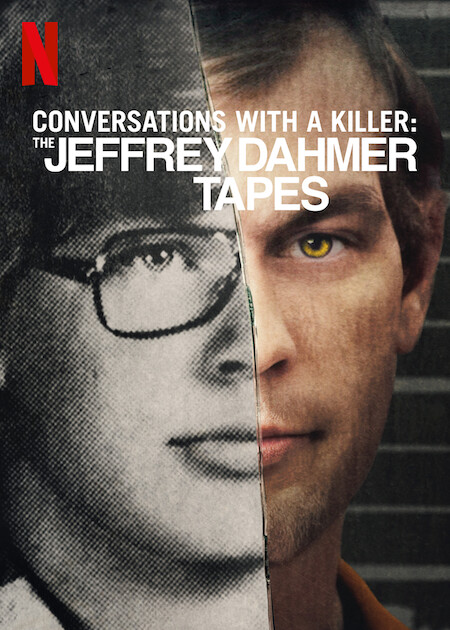 Genre: Documentaries
Premieres on: October 7th, 2022
---
Man on Pause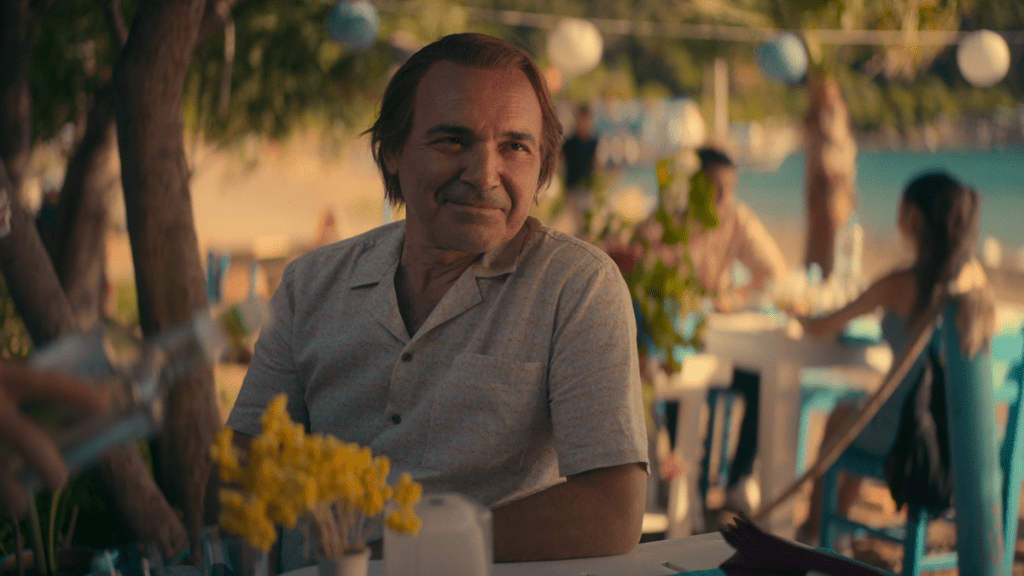 Yusuf is an ordinary family man, with two kids, who just realises himself going through andropause. As his appreciation to his beloved wife increases, he decides to make some changes in their lives. Deciding to move to a dream house will merge Yusuf's life with the complicated life of the rich landlord Mahmut Timucin, his violent Russian lover Svetlana, the ex wife Sahinde, their hot twin girls and Yusuf's bizarre sister and husband. Family drama with absurd comedy elements through the story and characters.
Genre: Comedy Drama series
Premieres on: October 7, 2022
---
Luckiest Girl Alive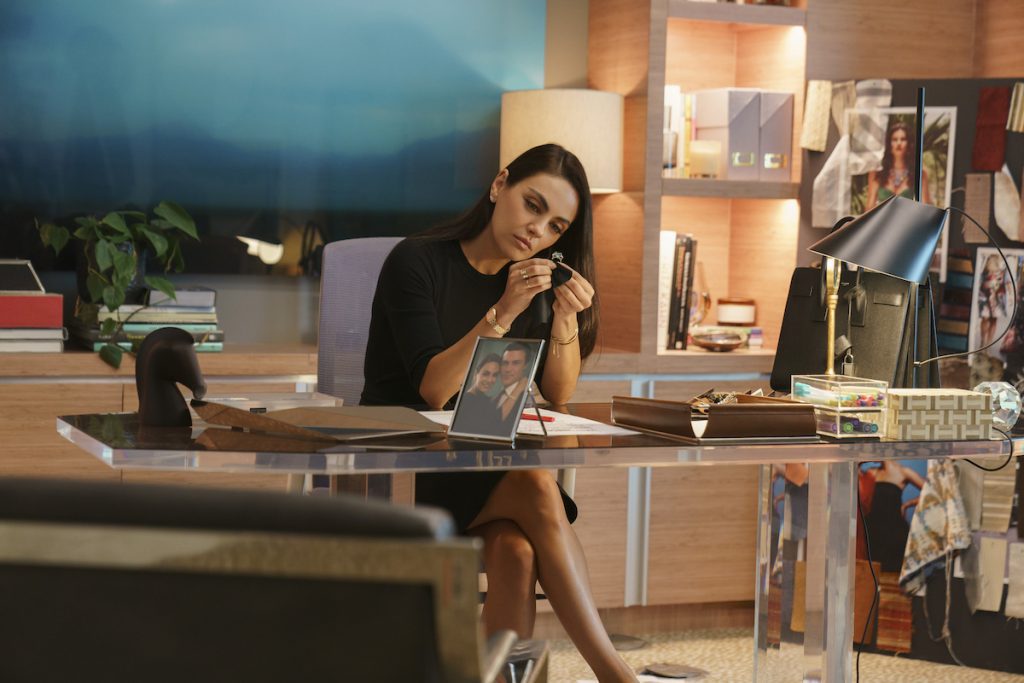 Luckiest Girl Alive centers on Ani FaNelli, a sharp-tongued New Yorker who appears to have it all: a sought-after position at a glossy magazine, a killer wardrobe, and a dream Nantucket wedding on the horizon. But when the director of a crime documentary invites her to tell her side of the shocking incident that took place when she was a teenager at the prestigious Brentley School, Ani is forced to confront a dark truth that threatens to unravel her meticulously crafted life.
Genre: Drama Film
Premieres on: October 7, 2022
---
The Redeem Team
Using unprecedented Olympic footage and behind-the-scenes material, The Redeem Team tells the story of the US Olympic Men's Basketball Team's quest for gold at the Olympic Games Beijing 2008 following the previous team's shocking performance four years earlier in Athens. The documentary offers a fascinating portrait of team building and features insightful interviews with athletes and coaches from Dwyane Wade and LeBron James to Mike "Coach K" Krzyzewski, who reflect on how The Redeem Team set a new standard for American basketball.
Genre: Documentary
Premieres on: October 7, 2022
---
Glitch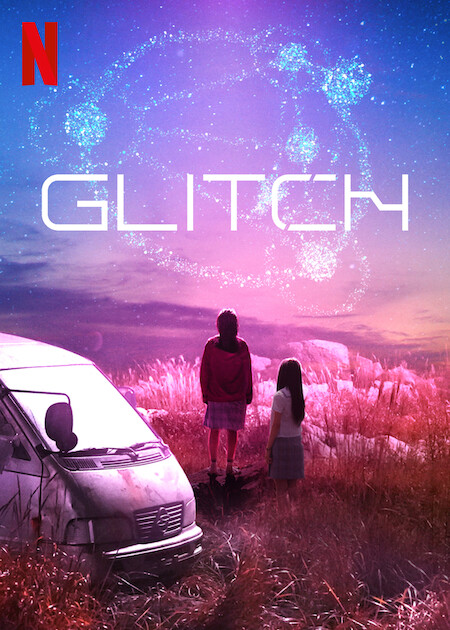 Glitch tells the story of Hong Jihyo, who attempts to track down her missing boyfriend with the help of members from a UFO club. In the process, she comes face to face with a mysterious secret.
Genre: Sci-Fi Series
Premieres on: October 7, 2022
---
The Midnight Club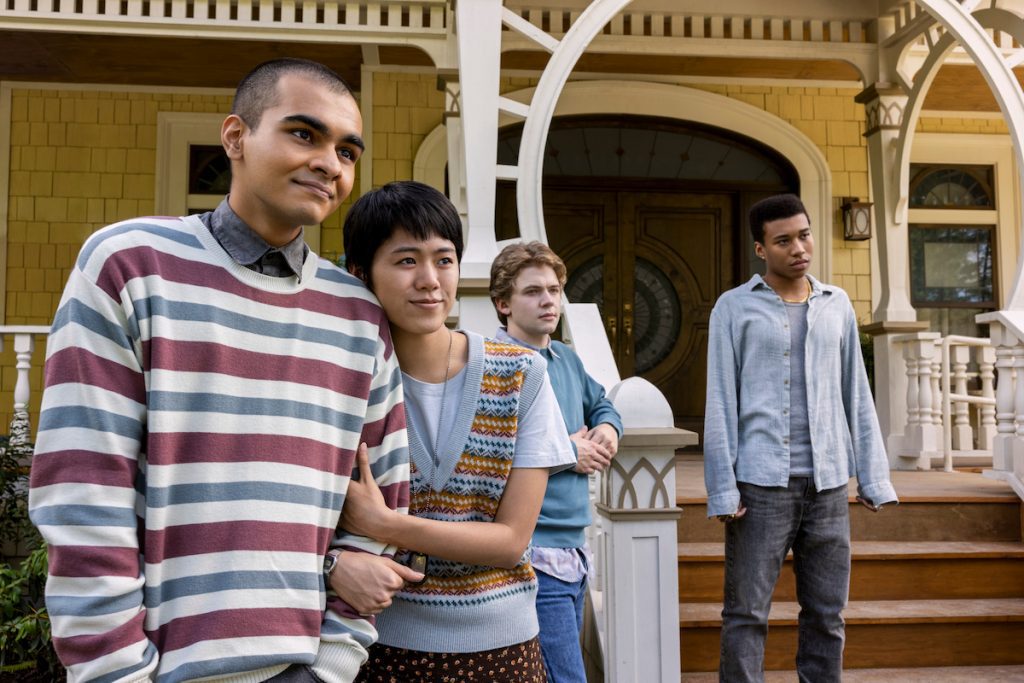 At a hospice for terminally ill young adults, eight patients come together every night at midnight to tell each other stories — and make a pact that the next of them to die will give the group a sign from the beyond. Based on the 1994 novel of the same name as well as other works by Christopher Pike.
Genre: Drama Series
Premieres on: October 7, 2022
---
Derry Girls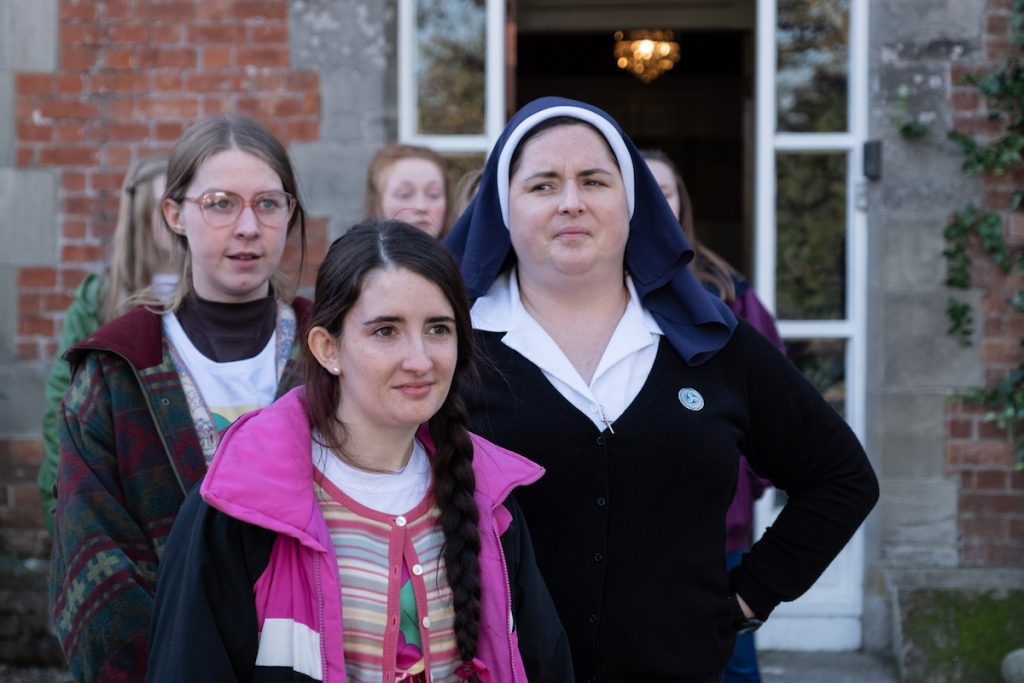 Derry Girls is back, as Lisa McGee's candid, family-centered comedy returns for the third season. While Northern Ireland is growing up, this gang of eejits certainly aren't any time soon – there's hope in the air that The Troubles may finally be over.
Genre: Comedy Series
Season: 3
Premieres on: October 7, 2022
---
Spirit Rangers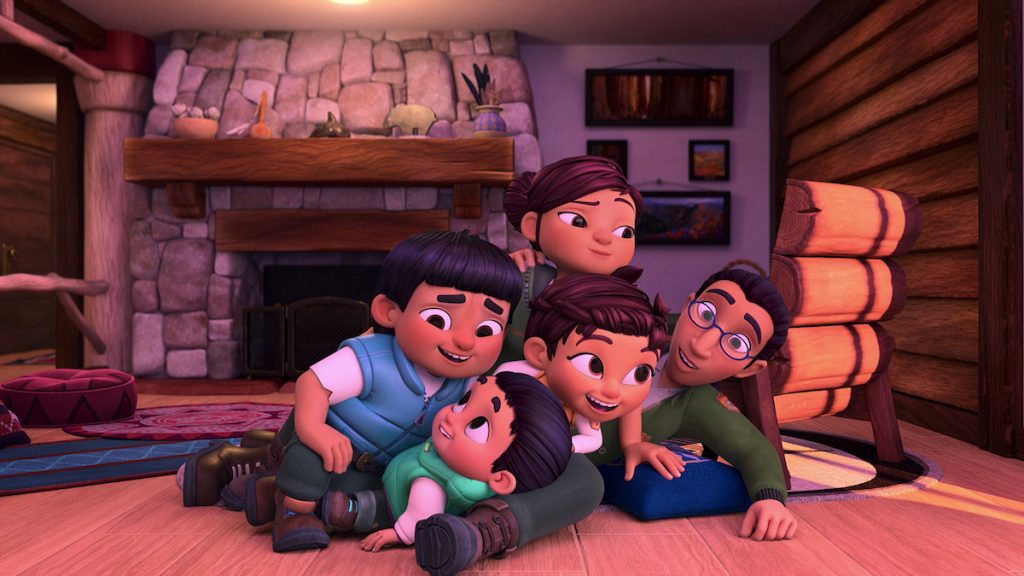 This trio of kids are "Spirit Rangers" who help protect the land and spirits of the national park that they call home in California Taking on new perspectives as a grizzly bear cub, red-tailed hawk and spunky turtle, the Skycedar kids take on every challenge — from helping a lost thunderbird to waking a sleepy sun — with courage and compassion. Created by Santa Ynez Chumash tribal member and the first California Native American showrunner Karissa Valencia, the fantasy-adventure preschool series celebrates community, nature and the rich heritage of Native American storytelling.
Genre: Kids Series
Premieres on: October 10, 2022
---
Belascoarán, PI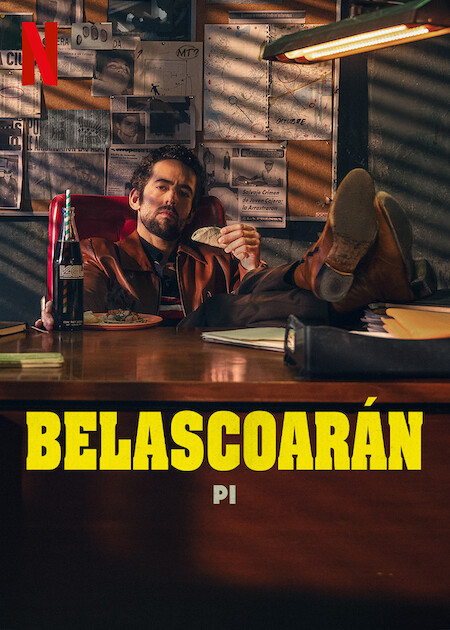 Place an old desk, sit, smoke and wait? Maybe not… A city like Mexico City needs its own detective. Soon, Belascoarán Shayne will take us to discover what it takes to be an independent detective in Mexico's 70s. Belascoarán's adventures, written by Paco Ignacio Taibo ll, will arrive on Netflix in 2022.
Genre: Thriller Mystery Series
Premieres on: October 12, 2022
---
Someone Borrowed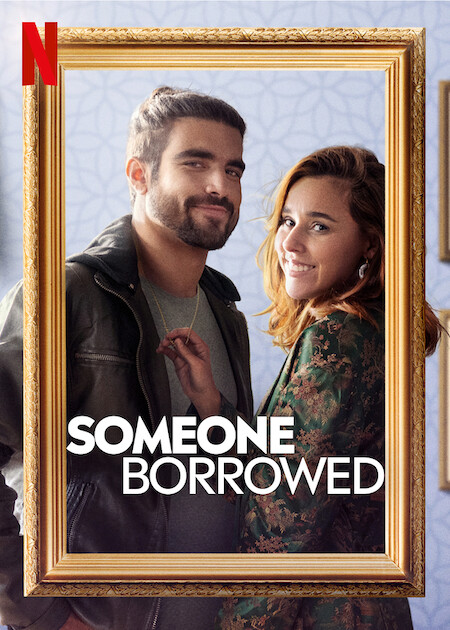 Luiz (Caio Castro) is a 30-year-old man who has never been deeply involved with any woman other than his mother and three sisters. To fulfill the controlling mother's dying wish and avoid being left out of the will, the self-proclaimed eternal bachelor hires a surrogate wife.
Genre: Romance Comedy Film
Premieres on: October 13, 2022
---
Exception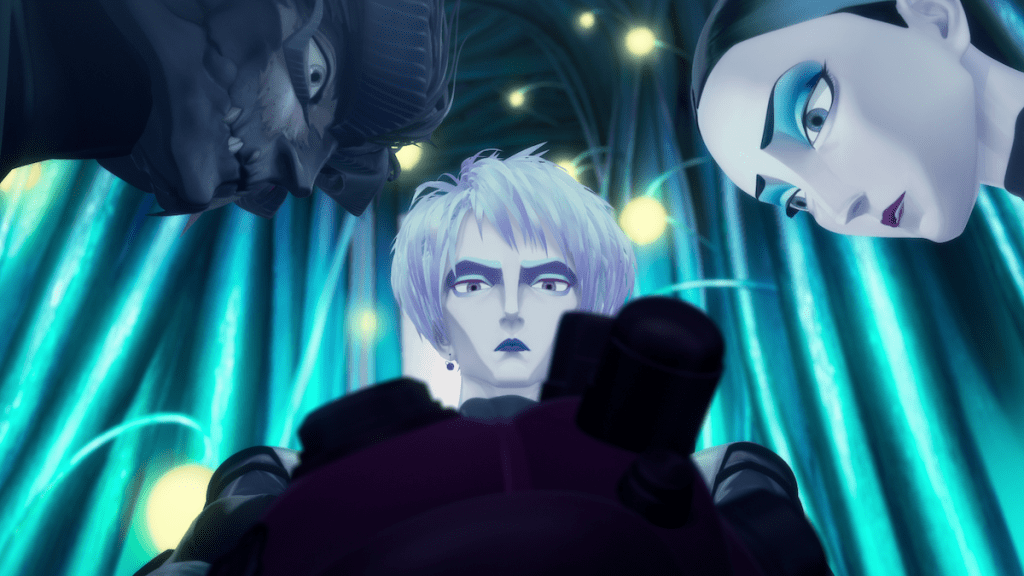 In the far future, humanity has been driven from Earth and forced to move its population to another galaxy. Members of a scouting team are sent to search for a planet suitable for terraforming. The crew was created through a biological 3D printer, but a system malfunction causes one of the crew members, Lewis, to emerge in a deformed state. As Lewis turns on his fellow crew members Nina, Mack, Patty and Oscar, a countdown to the end of the mission begins in the frightening darkness of the ship.
Genre: Sci-Fi Series
Premieres on: October 13, 2022
---
Everything Calls for Salvation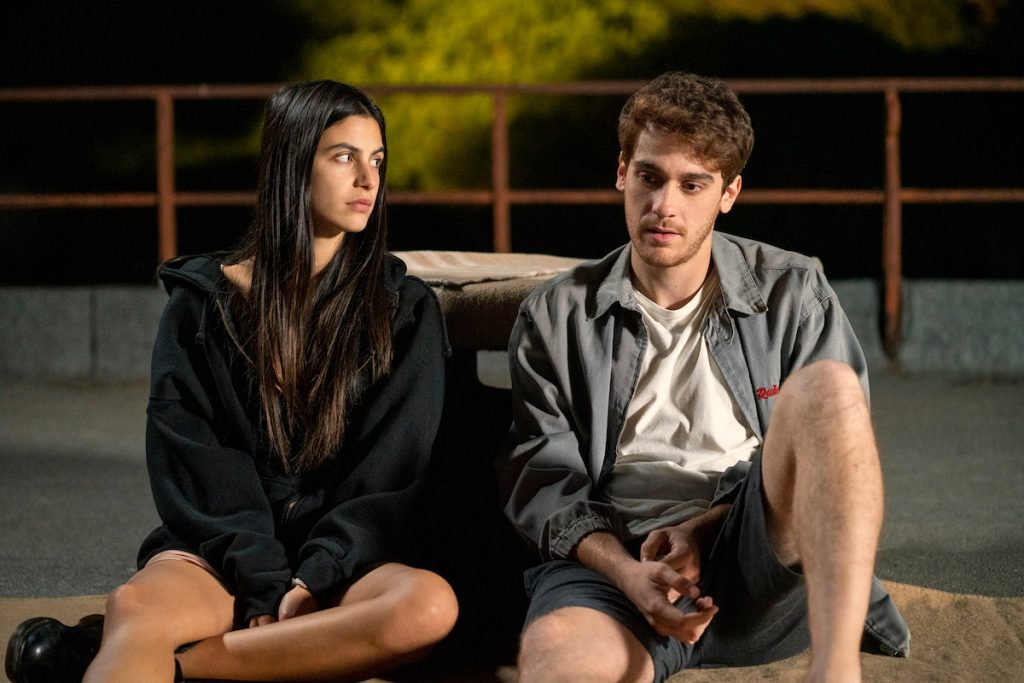 Does ending up under TSO (Compulsory Health Treatment) for seven days mean being crazy?
Genre: Drama Series
Premieres on: October 14, 2022
---
The Curse of Bridge Hollow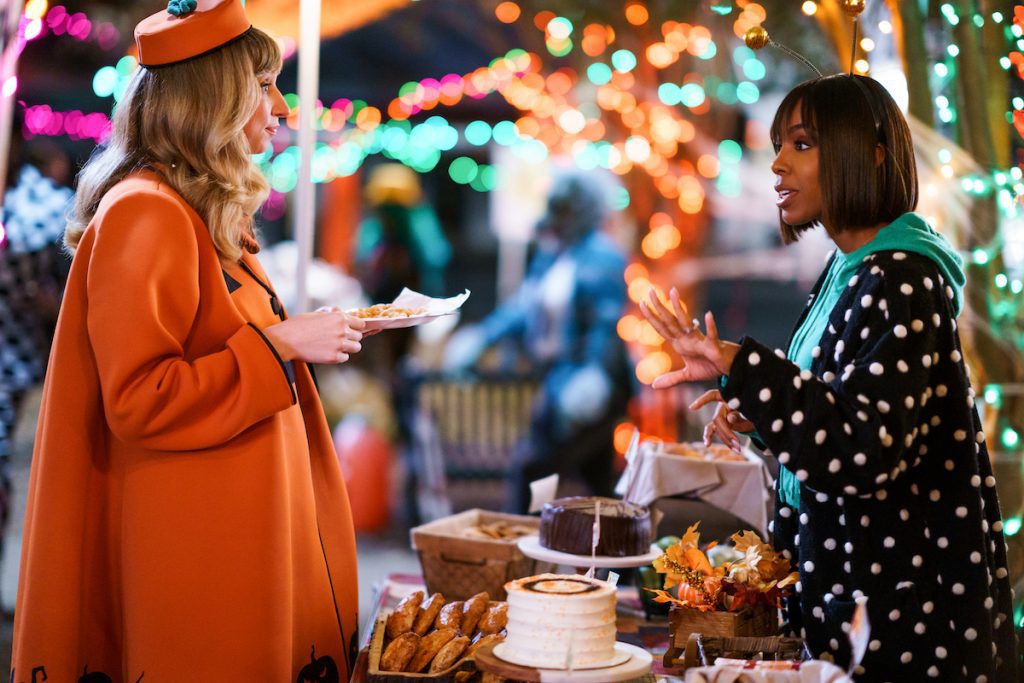 A father (Marlon Wayans) and his teenage daughter (Priah Ferguson) are forced to team up and save their town after an ancient and mischievous spirit causes Halloween decorations to come to life and wreak havoc.
Genre: Fantasy Comedy Film
Premieres on: October 14, 2022
---
Gabriel Iglesias: Stadium Fluffy Live From Los Angeles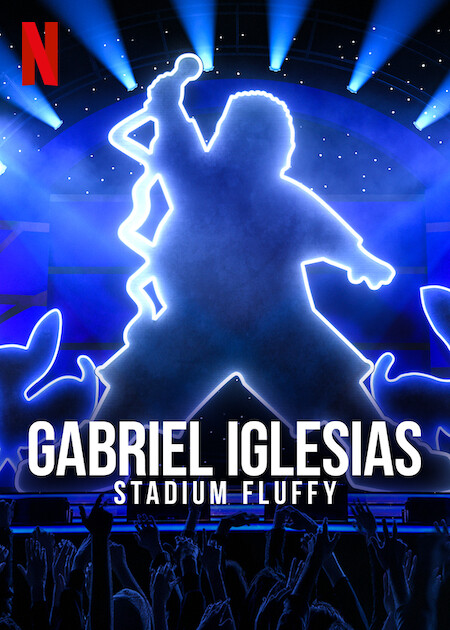 Gabriel "Fluffy" Iglesias makes history as the first comedian to perform at Dodger Stadium in his new special Stadium Fluffy: Live From Los Angeles. Filmed at Netflix Is a Joke: The Festival, Gabriel hilariously shares details about being a Los Angeles native, a recent attempt at extortion towards him, and where he holds the record for receiving the highest fine on stage.
Genre: Stand-Up Comedy
Premieres on: October 16, 2022
---
Unsolved Mysteries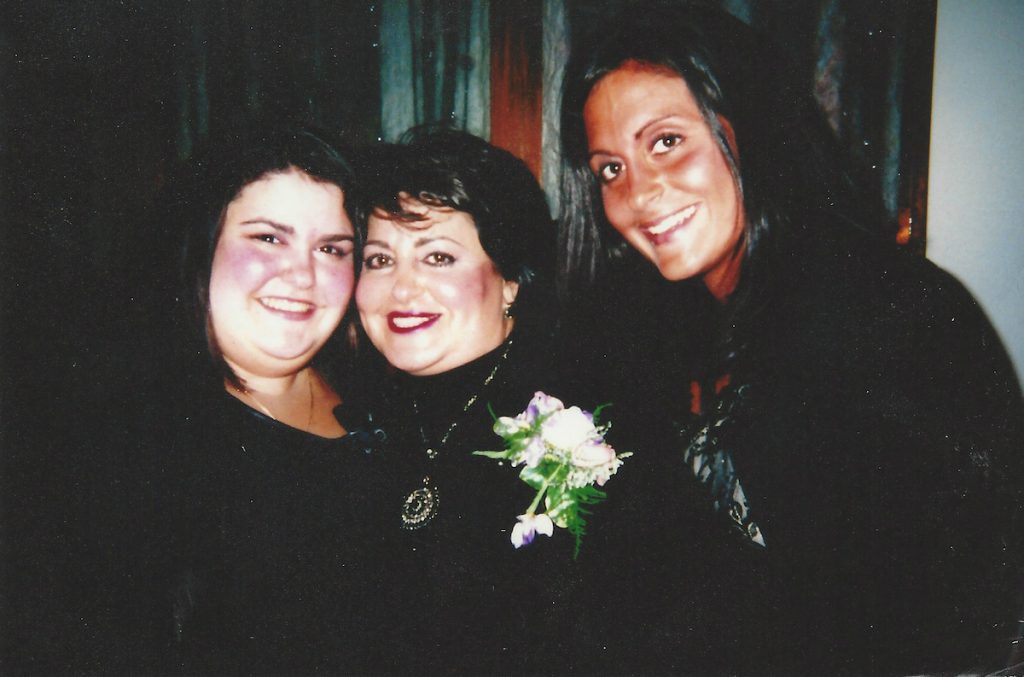 The iconic and gripping series returns with a three-week event featuring more unexplained deaths, baffling disappearances, and bizarre paranormal activity. Unsolved Mysteries Vol 3 is from the creators of the original docuseries, Cosgrove/Meurer Productions, and 21 Laps Entertainment, the producers of Stranger Things.
Volume: 3
Genre: Documentaries
Premieres on: October 18, 2022
---
The School for Good and Evil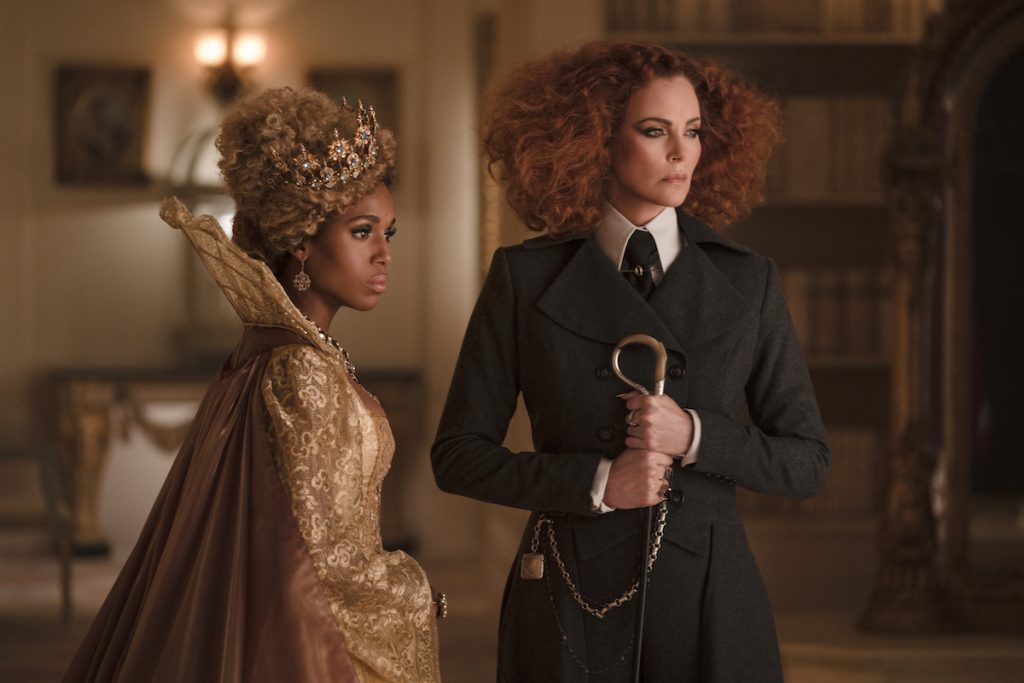 Best friends Sophie and Agatha find themselves on opposing sides of a modern fairy tale when they're swept away into an enchanted school where young heroes and villains are trained to protect the balance of good and evil.
Genre: Fantasy Film
Premieres on: October 19, 2022
---
From Scratch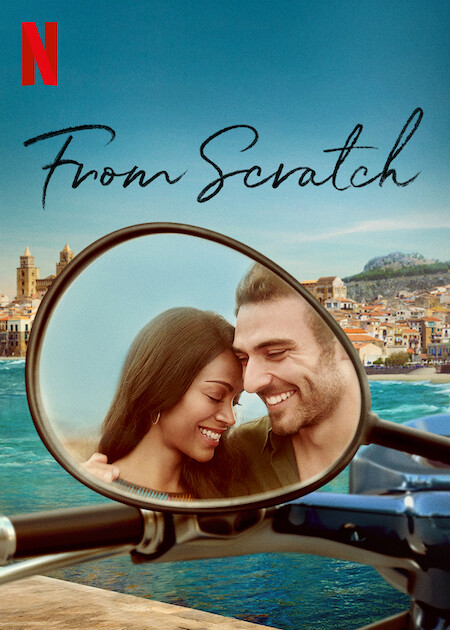 Inspired by the memoir, From Scratch is a cross-cultural love story that follows Amahle "Amy" Wheeler (played by Zoe Saldana) an American student studying abroad in Italy, as she meets and falls in love with Lino, a Sicilian chef. Their whirlwind romance faces many unforeseen challenges, including their very different cultural backgrounds; true to real life, it is also infused with lightheartedness and moments of humor that exist alongside the more serious ones. But when Lino is faced with unimaginable health challenges and the couple's future is threatened, the two families come together to create an extended family unlike any they could have imagined, proving that love crosses all borders.
Genre: Romance Drama Series
Premieres on: October 21, 2022
---
Barbarians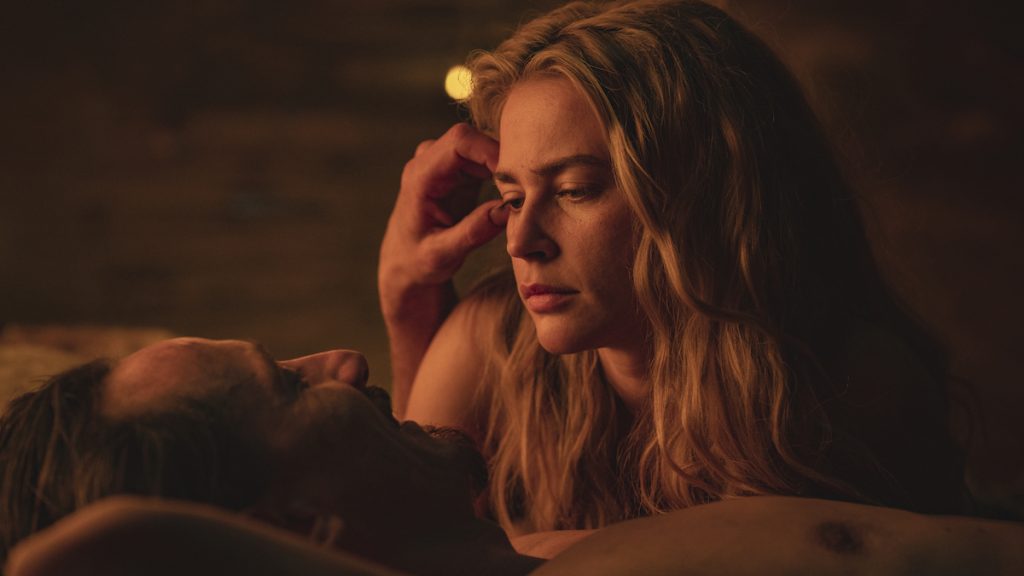 One year after the Varus Battle the Roman troops have returned to Germania, stronger than ever, and Ari is confronted with his Roman past once more. His brother has joined the Roman side in order to punish Ari for his betrayal of Rome. While Thusnelda and Ari join forces to unite the tribes against Rome, Folkwin ominously challenges the gods.
Genre: Drama/Adventure Series
Premieres on: October 21, 2022
---
The Good Nurse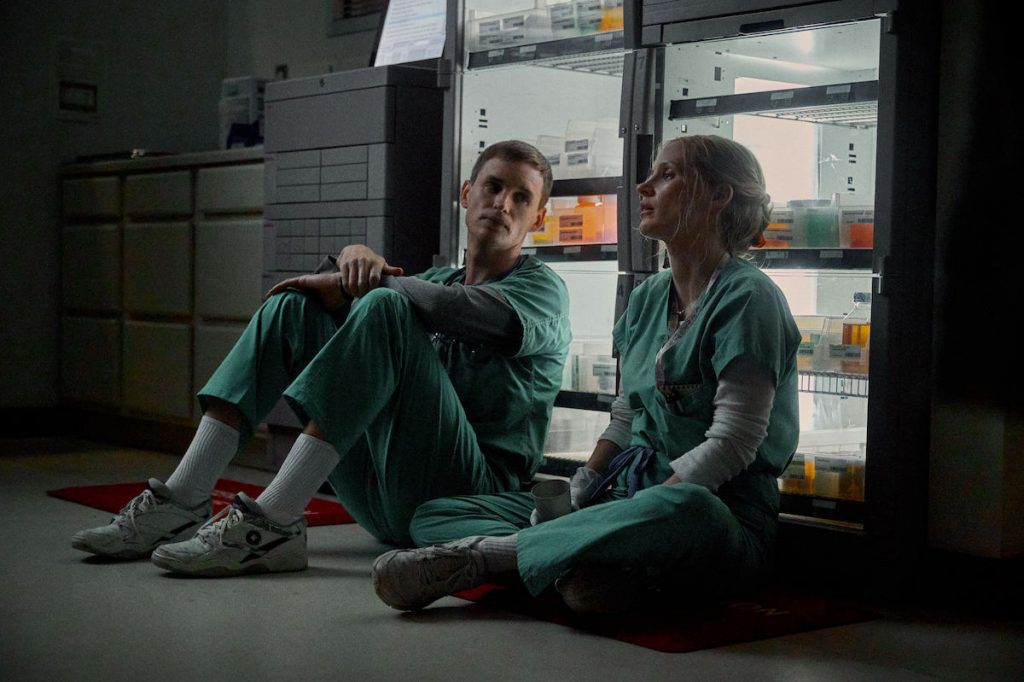 Suspicious that her colleague is responsible for a series of mysterious patient deaths, a nurse risks her own life to uncover the truth in this gripping thriller based on true events.
Genre: Drama Film
Premieres on: October 26, 2022
---
Beyond the Universe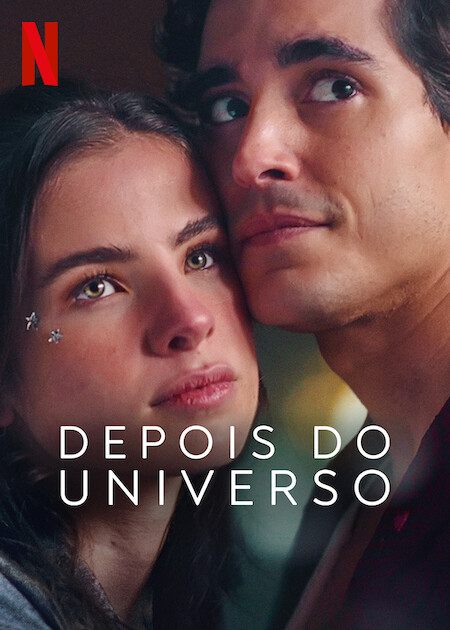 The new romantic drama film follows the talented pianist Nina (Giulia Be), who must overcome the challenges of dealing with lupus, an autoimmune disease that can attack any part of the body – the kidney, in her case. The young woman is surprised by a strong connection with Gabriel (Henry Zaga), one of the doctors on the team who attends her, who will help her overcome her insecurities in the struggle to play on stage with a great orchestra in São Paulo.
Genre: Romance Drama Film
Premieres on: October 27, 2022
---
All Quiet on the Western Front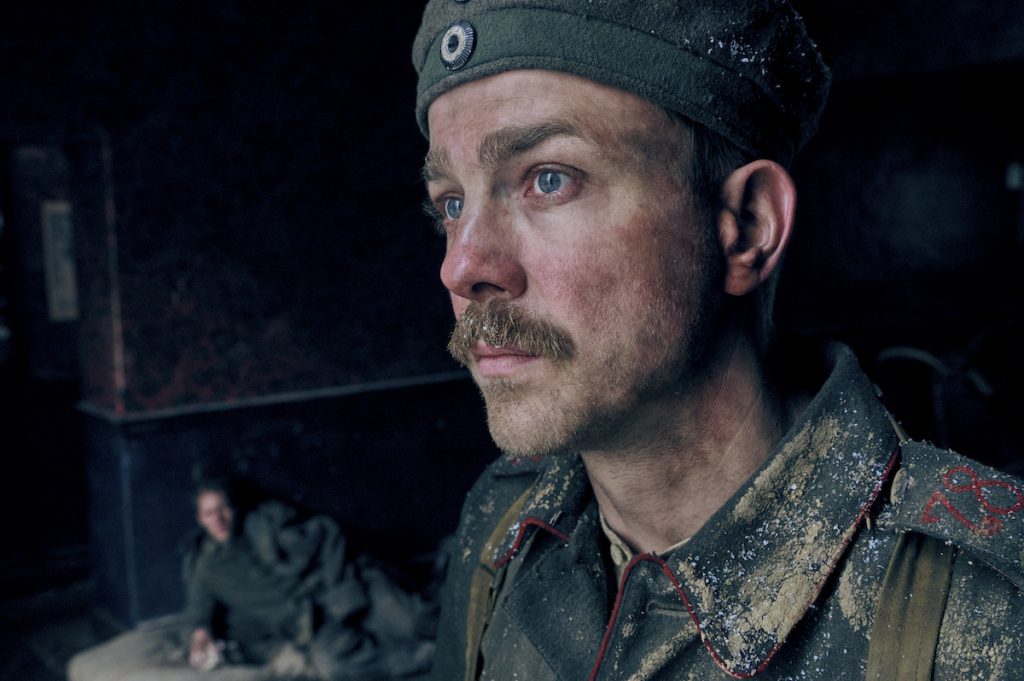 All Quiet on the Western Front tells the gripping story of a young German soldier on the Western Front of World War I. Paul and his comrades experience first-hand how the initial euphoria of war turns into desperation and fear as they fight for their lives, and each other, in the trenches. The film from director Edward Berger is based on the world renowned bestseller of the same name by Erich Maria Remarque.
Genre: Drama Film
Premieres on: October 28, 2022 Courtney Rose is an Entertainment Writer at Feeling the Vibe Magazine based in New York. Pop culture and rom-com obsessed. Studied Journalism and is up to date on all the latest entertainment news. For tips or comments, email me at Courtney@feelingthevibe.com