For centuries, girls were always wondering what guys thought!  We dug into the male brain and got some good answers that all of you will appreciate!
What turns you guys off? (We gathered the information and here's the list…)
Girls who are too promiscuous – Lou, 24
Girls who don't cook. – Nate, 23
When they drink all the time. – Ethan, 28
Girls who party a little too much – Lou, 24
A gold digger, looking for a sugar daddy. – Justin, 27
Kissing an ash tray – Mike, 28
No moral foundation – Christian, 24
Just another girl programmed by the media (who follows the crowd) – Christian, 24
Shallow girls – Zach, 29 
Well ok…but what can I do to turn a guy on? What do they like?
I actually don't mind girls that are high maintenance.  – Lou, 24
Girls who like to workout, stay in shape. – Richard, 26 
Good sense of humor – John, 30
Affectionate (not all over me but affectionate) – Lou, 24
A real girl – Jake, 22
A sense of humor and when a girl dresses in an attractive but conservative way. – Ben, 29
Conversationalist – Christian, 24
Do you like to debate with a girl?
Of course. – Christian, 24
Yes, I don't want her to just say my opinions are hers, I want her to have her own mind.  Even if they are different from mine, that's good, then we can maybe learn from each other. -Nathan, 23
Are you looking for a relationship or fun?
Fun, until I find the perfect girl.  I'm tired of playing around.  I want a good girlfriend I can come home to. – Christian, 24
Fun for sure, I don't want a real relationship until I'm established with my career. – Nate, 23
At this point I'm in a good place work wise.  Hey I love to have fun but I'd prefer more of a relationship now. – John, 30
What do guys first notice when they see a girl walk by?
As random as it is, I'll say hair.  It's just something you notice.  When a girl walks by, you notice it and you take a double look.  I've done that a hundred times.  I see a girl's hair first and not her face.  – Lou, 24
I actually notice how she walks, does she look down at the ground or does she walk with confidence.  – Zach, 29
I notice her total overall vibe, how does she dress, is she stylish/girly, that sort of thing. – Nate, 23
Definitely her eyes.  You can tell a lot about someone by their eyes. – Ben, 29 
How do you know if you connect with someone?
Usually when she gets my humor and we laugh a lot I feel a good connection is there. – Ethan, 28
It's just obvious, conversation flows, it's not a chore. – Christian, 24
If we have fun doing just about anything, it doesn't have to be super extravagant, just fun as long as we're together. – Richard, 26
What would you choose as a first date (can't say dinner and movie)?
You know, I love the beach, so something on the beach like volleyball would be cool. – Chris, 32
Having a glass of wine at a nice lounge. – Ben, 29
Maybe taking a class together, like a cooking class, that could break the ice. – Richard, 26
One time on a first date, we went to the amusement park.  That was good, as long as she likes rides. haha – Jesse, 25 
If you purchase an independently reviewed product or service through a link on our website, Feeling the Vibe may receive an affiliate commission.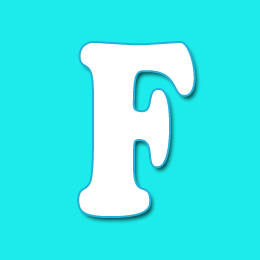 Editor of Feeling the Vibe Magazine.  We have all the scoop on the latest celeb news, makeup tutorials, and so much more.