Vicki Peterson Interview
Interview with a Bangle
As a main member of one of the "greatest all – female bands" of all time, Vicki Peterson is still rocking the stage today. Hailing from southern California this singer/guitarist has music in her blood. With a family rooted band (she shared the stage with her sister, Debbi), Read about her favorite moments from touring through the years, how she feels about the myspace revolution, and what their next moves are in the music world, plus more. Go ahead, time to find out all about Vicki Peterson of the Bangles!
Are you originally from California?
Yes.
When did you begin playing the guitar?
Hmmmm. Playing? As opposed to sneaking into my Dad's study and picking up his old Silvertone and trying to make noise? (I was 5). I'd say 8 or so—I got my first electric at 9 years old.
You're a very talented guitarist. Would you say the time period you entered the music industry it was open to all girl bands or was it a break through?
When my girlfriends and sister and I had a band (in high school) it was most definitely considered a "novelty" to most people, although not unheard of. Seemed perfectly normal to me. By the time the Bangs started playing around LA, there were several "all girl" bands on the scene…and I was very defiant and insistent that we didn't get all thrown together as some sort of freak show.
Do you have any particular memories or interesting moments that stick in your mind from touring over the years?
There were many moments—leaping around in a hotel hallway when we found out "Manic Monday" had entered the Top 40 in the US; meeting Paul Simon in Rotterdam; playing in a rainstorm in front of tens of thousands at Slane Castle (opening for Queen!)—but many more that I have forgotten!
There are too many to mention. I love touring in Europe and I usually try and check out old cathedrals and cemeteries.
After almost a decade hiatus to regroup The Bangles were put back on the radar when they were chosen to put a song together for "Austin Powers: The Spy Who Shagged Me." How would you compare the process and experience of creating music for a movie to the in studio/on tour way?
It was different, and in a way easier, to write specifically for the movie—maybe that's because we had the advantage of seeing the scene that a song was needed for, and were able to tailor it to what the director wanted.
The music industry has certainly evolved over the years and the current situation leads to a strong emphasis on the internet with social media networking. We see you have a myspace. What do you think of this new trend? Are you liking it or do you wish it was more back to basics?
I personally don't take full advantage of social networking sites–I am an intermittent MySpace/Facebook updater—but I recognize how useful it can be for marketing music. As much as I still enjoy the feel of a full- sized vinyl LP in my hands, there were many aspects of the "old ways" which did not serve musicians well. So I look at all the new avenues and technologies as a chance to get some of that stuff right.
Your DVD, "Return to Bangleonia" (cute title by the way!) was recently released in 2007. Is that all live concerts or are there behind the scenes/interview type sections also? What can a fan expect from the dvd?
There's a photo gallery, interviews, and we recorded a very goofy commentary you can listen to over the live concert.
As sisters we were happy to see that the Bangles are comprised of you and your sister, Debbi. We know you and John both came from musical families. Do you share "family music stories?"
Absolutely. It is a special thing to make music with family members—it's easier and more complicated at the same time. John and I share years of history and we can sympathize when one of us wants to murder a sibling. Not that we'd ever feel that way, of course. Nor would any of our family members ever want to strangle either of us…
What do you enjoy doing when you have time off from your musical work?
I usually spend my time trying to get back to the musical work. That, and driving (we do LOTS of driving kids around), and slowly renovating our house, reading, going to films, knitting (hey, I was doing that before Julia Roberts….), hiking in the Santa Monica Mountains, driving, Did I mention driving?
How would you describe your personality?
I'm a Capricorn. But a distracted, procrastinating one.
 
Your husband John is the drummer for the Beach Boys. Do you get to catch any of the shows when they're home in California?
No—usually I get on a plane and see him on the road. They don't seem to play in California all that often, ironically.
We see you attended the NAMM event earlier in January of this year. What brought you to the event and what were the high points of it?
I was there to help promote Daisy Rock guitars. Debbi, Susanna and I did a short acoustic set (which was most definitely not the highpoint, given the sound situation) and I enjoyed meeting and signing things for fans afterwards. I think one of the highlights for me came the next day when my friend from New Orleans (and fellow Daisy Rocker) bassist Annie Clements played a set with her Dad on guitar—and John on snare and percussion! John's particiaption was completely impromptu and they sounded amazing.
There is word that a new album and time in the studio is on the menu for The Bangles. What can fans expect from this new music? Will you be writing it and will there be any new twists?
We are writing now and hope to start recording in early April. I know that we've been talking about doing this forever (and our fans have probably given up on us), but we actually have a start date now. We're all three contributing songs, but as of today I don't know which ones will be tracked, much less will make the CD…that's all part of the process.
Check out more on Vicki in "Photos."
Want more?
If you purchase an independently reviewed product or service through a link on our website, Feeling the Vibe may receive an affiliate commission.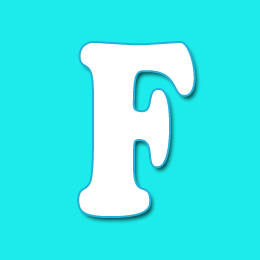 Editor of Feeling the Vibe Magazine.  We have all the scoop on the latest celeb news, makeup tutorials, and so much more.