There's a new kid on the musical scene, his name is Skye Stevens and this song master is reaching for the stars in the sky with a dedication and passion for music that is certain to delight your ears.  He sings, dances, and even plays an instrument.  How did he break into the business, and how can you see Skye Stevens in action?  Read all about it here.  Feeling the Vibe has you covered!
Can you tell us a little bit about yourself and where you're from?
I'm a recording artist based in LA who moved out here from Boston. I've been in the entertainment industry since I was five when I had my first singing and dancing lessons.  I've always been fascinated by the arts and astonished by its ability to transcend a message to either one person or one million people. I'm an extremely driven and dedicated person that is on a mission to change the world through my music and performances.
How did you break into the business?
I've been performing in everything from shows to dance competitions throughout my life, but what really "broke" me into the industry professionally was  my single, "Takes All night." It was released to various clubs as well as dance radio stations, which landed me into the Top 20 on the Billboard Club/Dance chart. The record was then serviced to Top 40 radio where in August it was the highest charting indie record in the nation on Mediabase's Top40 airplay chart. I have spent time from June untill now visiting radio stations and performing at major concert venues opening for artists such as Austin Mahone, Cher Lloyd, and Phillip Phillips.
Do you write your own songs?
I do write, but the two singles that are on radio now were written by a musical genius who I am so humbled by. His name is Mischke, and he's one of the industry's top people.
Who do you go to for advice?
I am blessed to have a camp of people around me that I can go to for anything. When I'm working on creative projects, style choices, and mental sanity I go to my manager Dawna "D." When I need help with decisions on everyday life, I go old school and call up my mom for a chat.
What is playing on your ipod right now?
Everything from Rihanna to Diddy to Damien Rice to NE-YO.  I've always had a pretty vast variety of musical interests, which allows me to appreciate many music genres.
Who are your favorite artists, past and present?
I have many different favorite artists for different reasons. Michael Jackson & Janet Jackson are my biggest inspirations. They both have a way of commanding the stage. There was never an error, never a sloppy careless moment, rather, everything was strategic and memorable. Every performance was treated as their last, which is a mentality that I have taken from them. Other artists I admire are NE-YO, Usher, Trey Songz, Alexandra Stan, and Diddy.
In your music video, you look like you're having a lot of fun, what was most surprising about filming a music video?
How much work it is.  We wanted to create something against the grain and that would be different for a record that talks mainly about a club atmosphere. Instead, we created a love story about a young boy chasing a girl through downtown LA, dancing through alleys, and earning her heart by the end of the night. I also wanted to pay tribute to Michael Jackson. In his "Billy Jean" video, when he danced down the street the sidewalk lit up behind him.  In my video, there are moments when I dance with light movements follow my feet.
Do you play any instruments?
I can play piano. But not so much reading music, more creating by ear.
What other interests do you have outside of music?
I love the movies. Film is something that I find to be so fascinating. When just a screen with images can take you away from all your problems and troubles and take you on a journey to wherever the story is going, that is something to be in awe of.
What is your favorite song to sing?
Right now…. "Don't Drop That Thun Thun Thun" just because it makes me laugh and isn't super serious!
How would you describe your style?
I would describe my style as "European-HipHop." It's always a fitted jean with a bigger jacket, or something like a normal jacket with studs on it. I like to fuse the swag and hardness of the urban world with the sleek tapered look of the euro world, which actually is a representation of my music which is an "urban-pop/dance" fusion. I like to represent myself and my music harmoniously.
Where did you learn to dance?
I've been dancing since I was five and haven't stopped. I've learned from the best professionals all over the world, but mainly from Boston & New York City.  I have trained my entire life and now that I'm on my own in LA, I go to the dance studio two to three times a week alone, rent a small studio for an hour or two and work on creating new moves.
How long have you been dancing?
My whole life
Where will you be touring?
We've toured a lot this year……
California (Sacramento/San Francisco/ Los Angeles/Santa Rosa California)
Texas (Austin/San Antonio/Dallas)
Oregon (Portland)
Massachusetts (Boston)
New York (Long Island, Long beach, NYC)
Maryland (Baltimore, DC)
Washington (Seattle)
Minnesota (Minneapolis)
North Carolina (Myrtle Beach)
South Carolina (Charlotte)
Purchase Skye Stevens single "Rewind"
Connect with Skye on Social Media!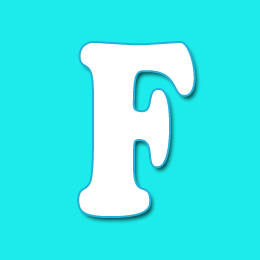 Editor of Feeling the Vibe Magazine.  We have all the scoop on the latest celeb news, makeup tutorials, and so much more.